Gender Fluid Looks Mixing Men's Apparel and Women's Shoes
It can actually be fun and adventurous experience to shop from the opposite gender's collection. Whether labelled as men's or women's, it's the well put look which makes a difference. A centrepiece jacket or a pair of dominating leather Doc Martins is all you need to carve your attitude on the rest. Mix classic combos of men's clothing with newest selections of women's footwear to discover eclectic new looks. Together, they make great gender fluid looks inspired from the global trends of 2017. Choose what fits you 🙂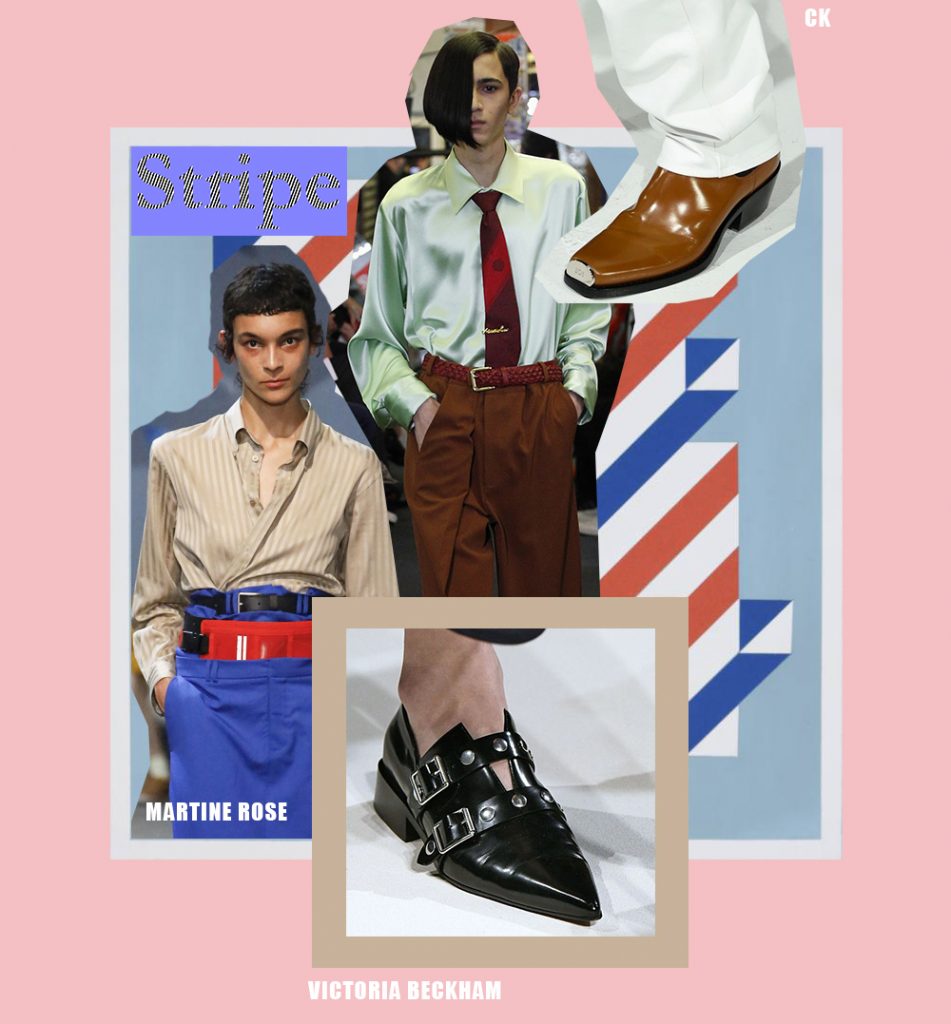 WOLF OF WALL STREET
Lead the pack in polished yet edgy clothes. The back bench rebels are breaking proportions. Continuation of 70s retro revival – silk shirt (extra large may be?) with statement necktie. Skip the skinnies for wide leg trousers, boot cuts or even skirts if your culture permits you. Stripes are having a major runway moment too. Wear one in varying widths and proportions.
KEY TRENDS: XL CLOTHING, SILK SHIRT, STRIPES, POINTED SHOES & NECK TIE.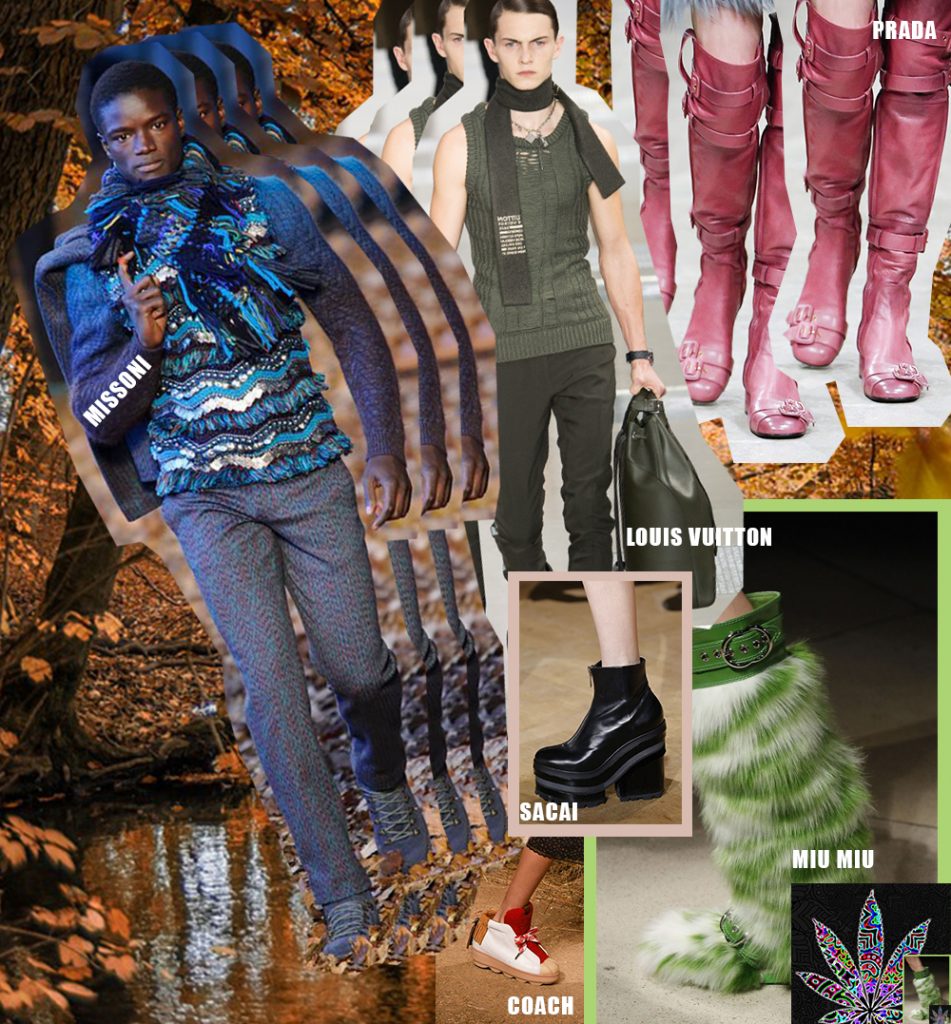 STEPPING STONES GET STONED
There's a heated socio-political debate on climate, immigrants, cultural appropriations, fights, wars and the list goes on and on and D-A-M-N. Get stoned in greens and make peace with nature. May be we can be more inclusive, appreciate one another and look for progress – the colour green stands for. Prep up this cool colour combination in psychedelic prints. How about fur in acid tones? Doc Martens and sneakers will always remain travel favourites.
KEY TRENDS: GREENS, BROWNS, PSYCHEDELIC PRINTS, CULTURAL TEXTILES, FUR & ACID HUE ACCENTS.

THE 90S KID GOT $$$
And are secretly broke at the same time. Lol. I've read confessions on magazines about how one kid skipped lunch to save money for a Michael Kors bag. We continue to suck, no matter what decade it is and that kinda unites the millennials in a wicked way. Normcore & Athleisure are still here to stay and it's a good sign to see trends starting to last longer. Hip Hop has officially replaced Rock as the most popular genre. Wear statement graphic knits. Drop the shoulder line and put on metallic chains. Roll necks are making a noteworthy comeback for winters ahead. Let your shoes sparkle & shine. If your sweat doesn't glitter, try opting orange – something as catchy. Orange is the new black, period.
KEY TRENDS: OVERSIZED CLOTHES, ROLL NECKS, METALLICS, ORANGE, OFFBEAT SNEAKERS, SCHOOL BOY SHORTS WITH SOCKS.
UPDATE: 14th October, This article was selected among the top twenty article of the week by Independent Fashion Bloggers community. Find all the top 20 fashion stories of the week below:
Links à la Mode, September 21st
SPONSOR: Amazon's Shopbop Levi's, L'AGENCE Dresses, Salvatore Ferragamo Flats, Saks Potts, Retouched, Daniel Patrick, High Rise Skinny Jeans, Shearling Coats, Sneakers, Men's Second/Layer