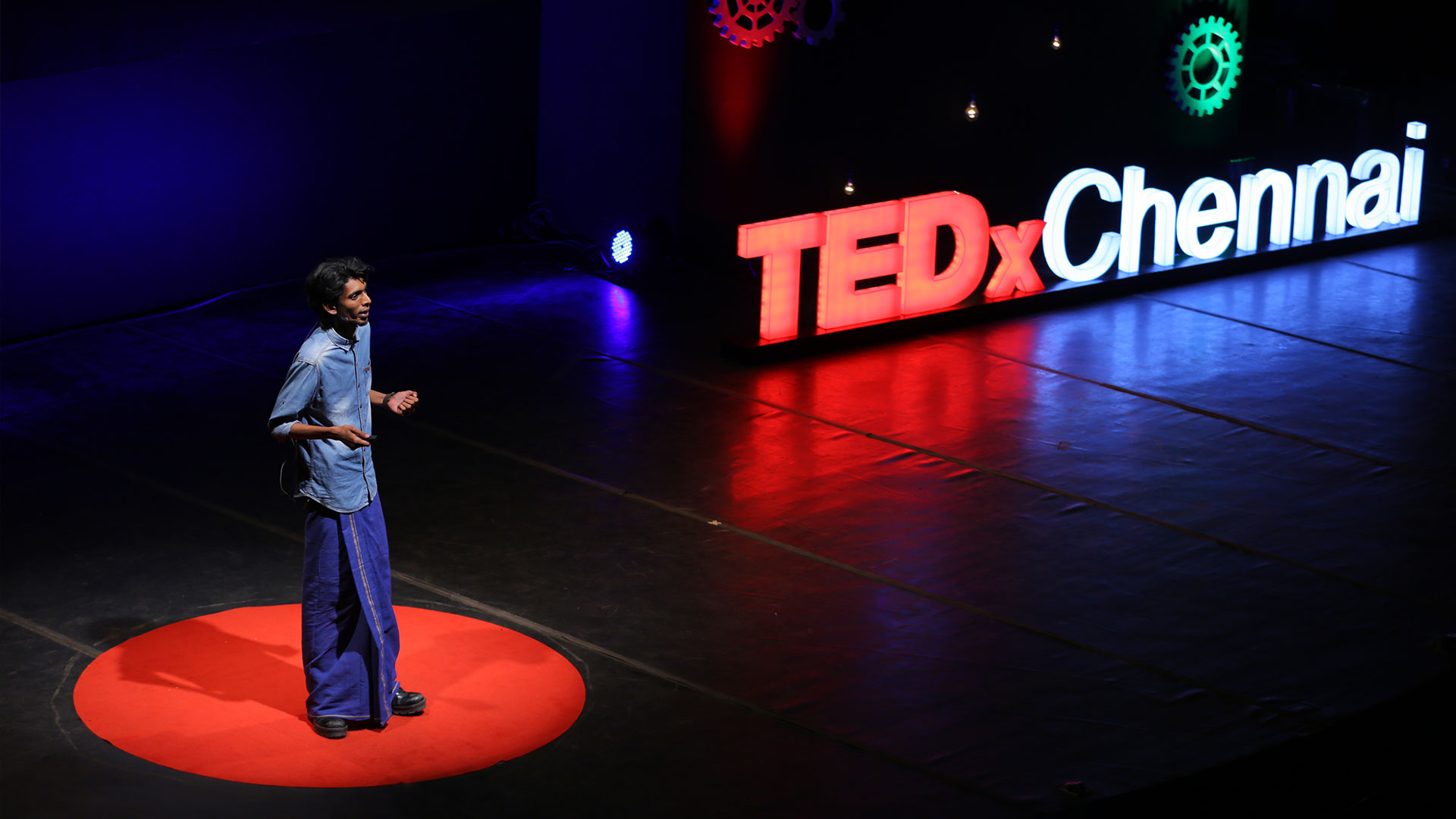 "PRODUCTS DO NOT HAVE A GENDER IDENTITY, OUR MINDS DO." - PURUSHU ARIE, TEDxChennai 2018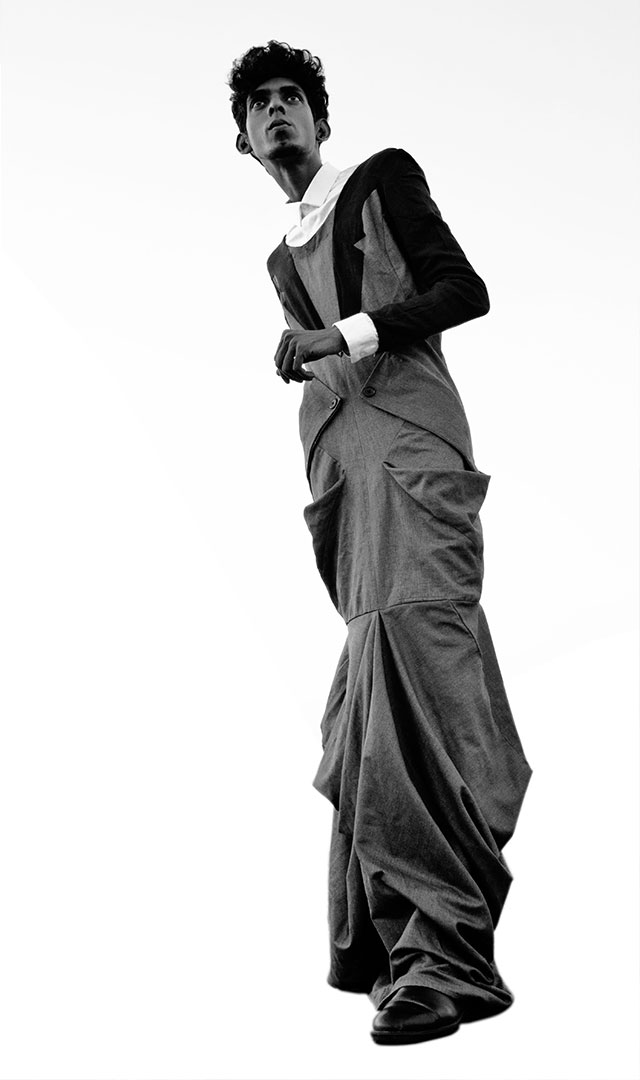 Purushu observes progress as an odyssey of individuality achieved by freedom of choice for self. Purushu's art celebrates individuality by proposing neutrality socio-cultural conditioning.Purushu Arie's clothing line not only celebrates neutrality of humanity but also patronages heritage handloom textiles and remodels the inherent gender neutrality of traditional Indian clothing in cosmopolitan outlook for the functional needs of 21st century. Purushu Arie's clothing manufacturing techniques are guided by the sustainability philosophy of reduce, recycle, and reuse.
"…IS SET TO CHANGE INDIA'S MENS FASHION SCENE"
"ALWAYS ONE TO GO BOLD"
- THE NEW INDIAN EXPRESS
- GQ INDIA
- THE HINDU
"FOR PURUSHU ARIE, MAKING CLOTHES IS MAKING ART."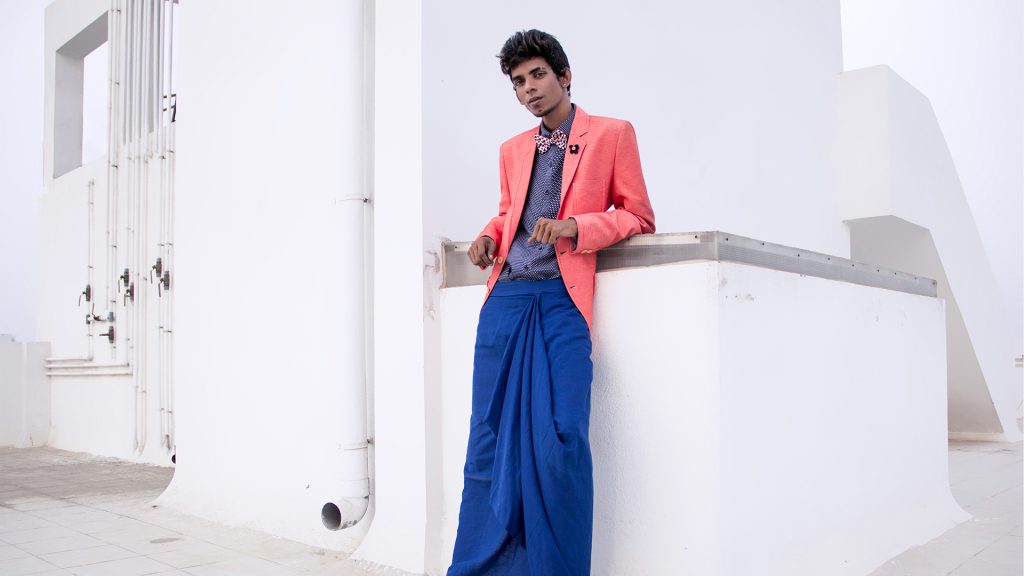 Purushu completed schooling in 2008 at Kendriya Vidhyalaya, IIT Chennai, and pursued graduation in fashion design at National Institute of Fashion Technology, New Delhi. Purushu's award-winning fashion blog was created in 2009 in order to record his journey as a fashion design student.

Purushu served as menswear designer at Future Group (Lee Cooper), Mumbai in 2013 and moved to Chennai a year later where he contributed fashion stories for The Hindu newspaper. In 2017, Purushu launched India's first ungendered fashion e-commerce.
"We're looking at a future where people live parallel lives and our clothing offers similar functions for everyone regardless of gender. Think about it... Like, why do men's clothing chiefly feature pockets whereas women are made to carry handbags? Why is one gender made to dress for comfort while another is expected to dress for vanity? Why is it socially acceptable for men to colour their hair but not their nails or lips? Who made these rules?"- PURUSHU ARIE