Ranveer Singh: A Hero Challenging Gender Norms in India
L'Officel India's February 2016 edition is bound to grab your attention. The magazine's cover features Ranveer Singh challenging gender norms wearing a nose ring and Gucci's silk-georgette pussy bow blouse. Ranveer Singh who's enjoying the time of his life winning awards and accolades is seen seamlessly toying between traditional masculinity and femininity in one photograph.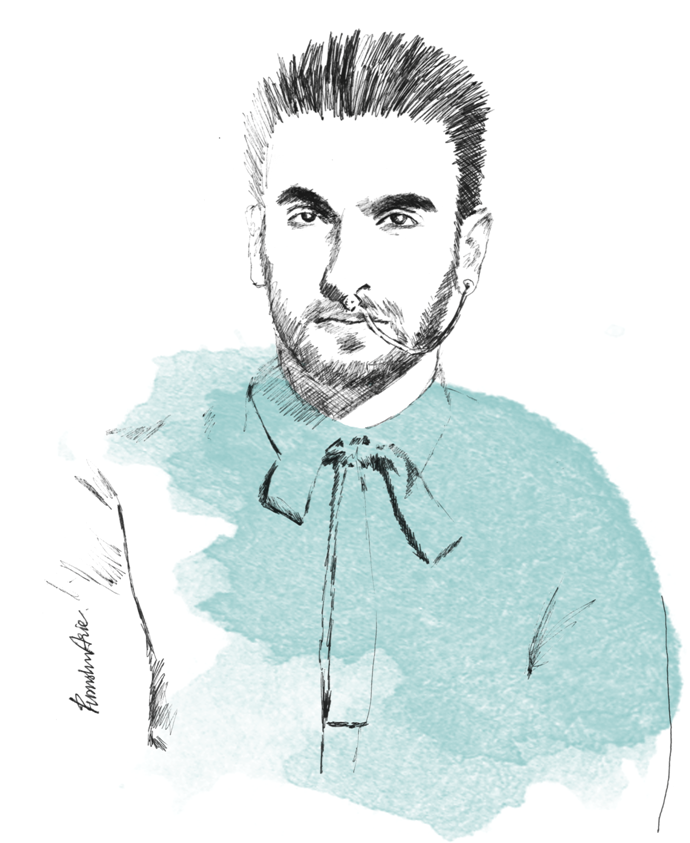 IMPORTANCE OF RANVEER SINGH'S GENDER NEUTRAL FASHION STATEMENT
We live in a world where it takes 'balls' to do something courageous and it's terrible to be a 'cunt'. Strangely the same 'balls' are vulnerable to extreme pain even with tiniest nick. The chauvinist society shames anything remotely feminine. Our society is transitioning radically in terms of sex, sexuality, and gender. Fashion's gender neutral revolution is only a part of cultural revolution that aims to change mindsets through gender fluid notions. While it's totally normal for a girl to wear a suit, thanks to Ranveer Singh, man wearing pussy bow blouse is finally being normalised too. The silk georgette pussy bow blouse and nose ring that Ranveer Singh wore is among the first powerful weapon that aims to dismantle gender specific notions and discrimination in the conservative Indian society.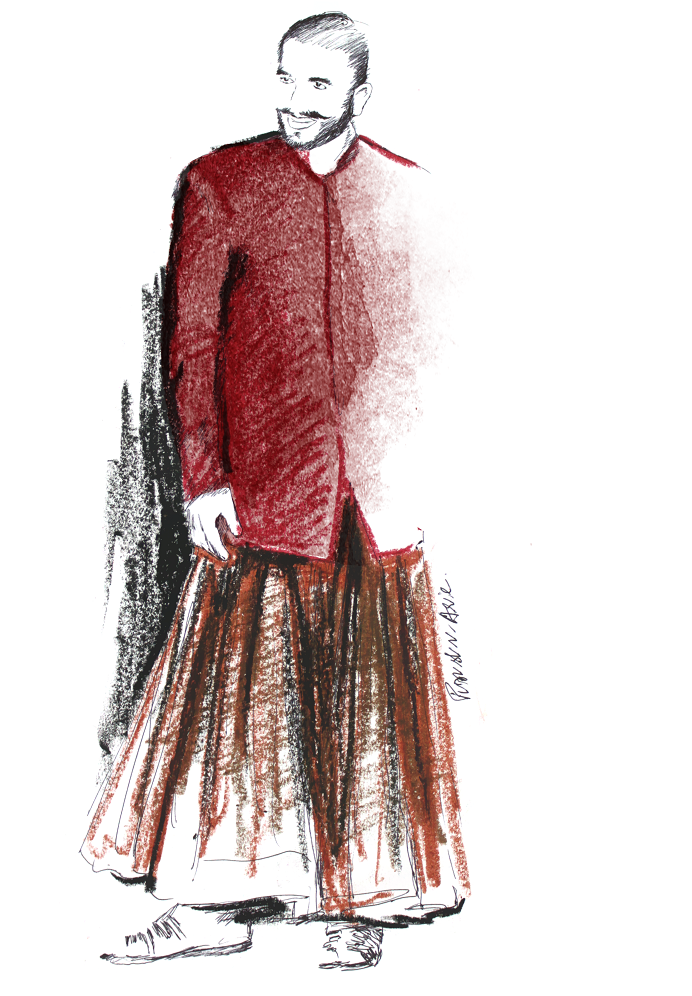 WHY IT TAKES COURAGE
In Indian sub-continent we're used to idolising our heroes who are often portrayed flawless and macho. Indian film stars got more moves than Jagger. The Indian hero sings in Mohit Chauhan's voice. The Indian hero is strong and fights villains to save his Juliette. Our films have consistently stereotyped our lead actors to look a certain way and last thing you'd imagine even in wildest of dreams is to see an Indian hero wear something that dismantles the very foundation of conventional masculinity – gender neutral clothing. It takes serious courage for Ranveer Singh to confidently pull off the gender neutral look without worrying about the stereotyped macho star that he plays on screen.
L'Officiel's February 2016 cover starring Ranveer Singh makes a socio-cultural statement that's beyond clothing and fashion trends. Thank you Ranveer, you have encouraged millions of Indians to look beyond the gender binary, and more importantly, to stop shaming or looking down at anything even remotely feminine.