Online vs Retail: Where To Find Your Watch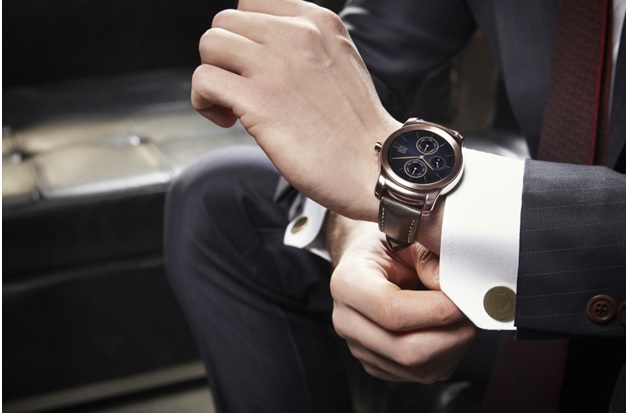 Buy a watch online or at a store? This is a question that has been bugging men ever since the advent of online shopping. While both modes of shopping have specific sets of pros and cons, the final choice boils down to the individual man's personality and requirements. Still, a little help can only make your decision easier, right? Especially while buying luxury objects like a watches, you'd be wise to scope out all the options before spending your hard-earned dough.
Well, you're in luck! I've put together some essential things you should know, about online and retail shopping, when buying a watch.
EVERYTHING'S COMING UP ONLINE
When the internet spread like wildfire across every household, retailers jumped at the opportunity of selling their products online. A slew of online marketplaces popped up, offering consumers shopping experiences like never before. Want specifics? I've got it covered.
TIME'S ON YOUR SIDE
When you choose to buy a watch for yourself or your loved ones online, you save plenty of time. You don't have to step out of the house, traverse through mind-numbing traffic or wait in queue for billing. A simple 5-minute session with your favourite online watch store will get you that timepiece you so dearly desire. Pretty convenient, I would say!
BEVY OF OPTIONS
Unlike actual stores, online shopping for watches offers you limitless options and price alternatives. Buy watches online and you'll be treated to options ranging from high-end luxury brands to relatively pocket-friendly options. Imagine not dealing with the sales executive's silent judgement when you ask for a slightly cheaper option. What a relief!
ALWAYS IN YOUR CORNER
It's post-midnight and you can't seem to fall asleep. A little retail therapy will do you wonders, but which store would be open at this unearthly hour? Glad you asked! By its mere definition, an online store is always available, be it day or night. You don't have to worry about closing times or store holidays since an online store is always open.
A LITTLE WAITING GAME
Nothing is all good, and that applies to online shopping as well. For starters, you won't get that instant satisfaction of strapping on a new watch and strutting in style out of the store. Expect a waiting period of 3-4 days, depending on where you live, when you order your watch online.
TRIAL AND ERROR
Generally while shopping, we try the item before purchasing it. That luxury can't be afforded when you shop online; you have to trust your imagination as to how the watch will look on you. In spite of this, most online stores have a return policy where you can exchange a product if it doesn't meet your expectations.
THE OLD WORLD CHARM OF IN-STORE SHOPPING
While online shopping offers a lot of conveniences, there is a certain charm associated with heading out shopping with family or friends that simply can't be replicated. With that thought, here's what you need to know about in-store shopping:
GET TOUCHY
The most apparent upper hand retail shopping has over an online marketplace is that you can actually try on the watch before purchasing it. This ensures that you aren't in for a rude surprise when the timepiece turns out to be quite different from how you envisioned it to be.
THE POWER OF A BARGAIN
You can't really bargain with a computer, so online shopping is limited in some ways. On the other hand, a brick-and-mortar store offers you the opportunity to try and bring the prices down, even by a small margin. A tiny discount is better than none, right?
LIMIT OF CHOICE
While talking about the downsides of retail shopping, one reason that sticks out like a sore thumb is the lack of choices of products, especially when compared to an online store. The pricing is also inflated in retail stores when compared to online shopping.
So, there it is. I've covered most of the details about both online and retail shopping. But, when it comes to deciding where to get your new watch, the onus falls only on you. Consider the points mentioned above and decide what would best suit you. No matter what, the endgame is a brand new timepiece, so it's time to get excited!