THE PERSONA – NIFT GRADUATE DESIGN COLLECTION
The following blogpost is a continuation of Persona & Disguise (Read it before you proceed below) and gives a preview of my graduate design collection at NIFT New Delhi.
Acknowledgements: Sincere thanks to my ex-Professor (NIFT) Mrs. Toolika Gupta whose research work – Effect of British Raj on Indian costume marks the core of my theme, concept and inspiration.
***
Fashion is a representation of cultural identity. When the British entered India as traders, they came along with their own cultural values and identity, the very British clothing and fashion statements. The whole generation that grew up in India under the awe of the white man regarded them as their superiors, leaving behind a strong colonial hangover that exists till date.
The PERSONA illustrates the illusion we choose to see to disguise the emptiness in within. It portrays a visual essay, depicting the complex disguises we construct to present ourselves as socially acceptable to the world outside.
THE WORLD SEES A DISGUISE, I SEE A PERSONA.


PURUSHU ARIE – AUTUMN/FALL 2013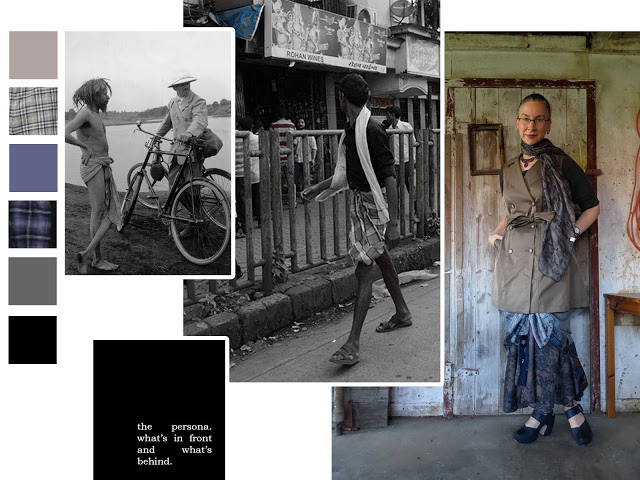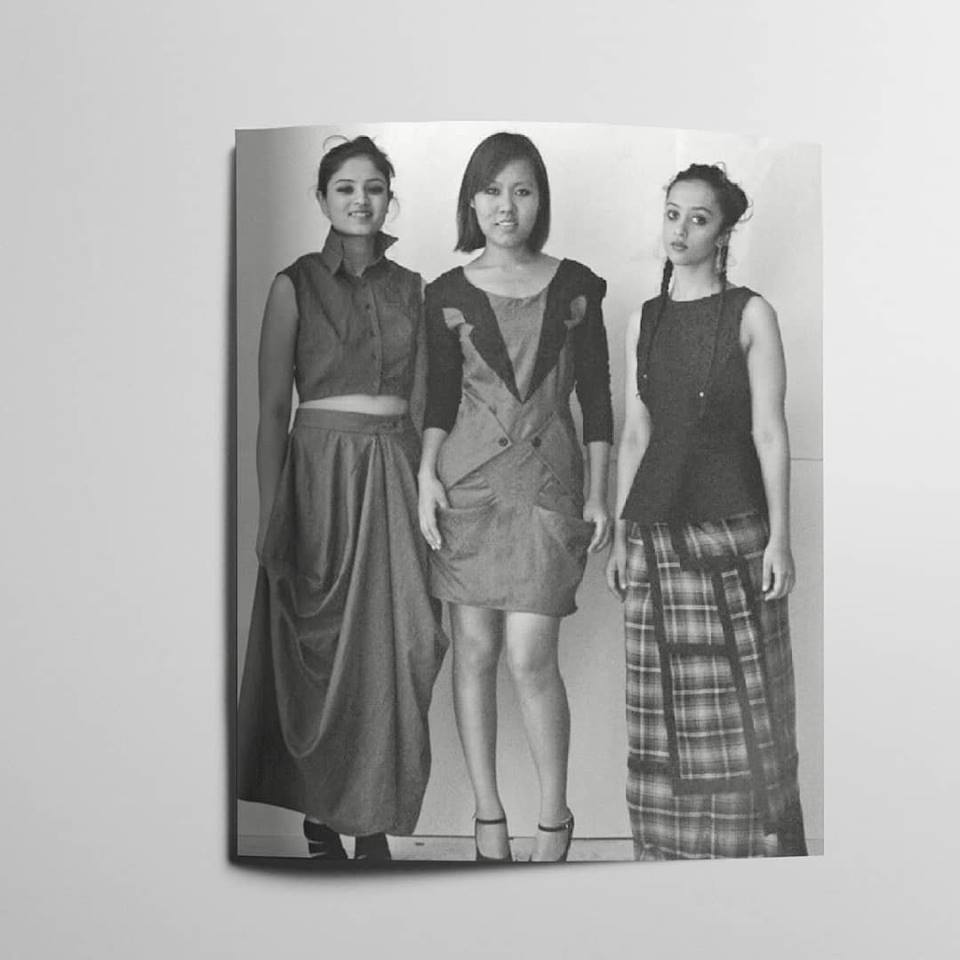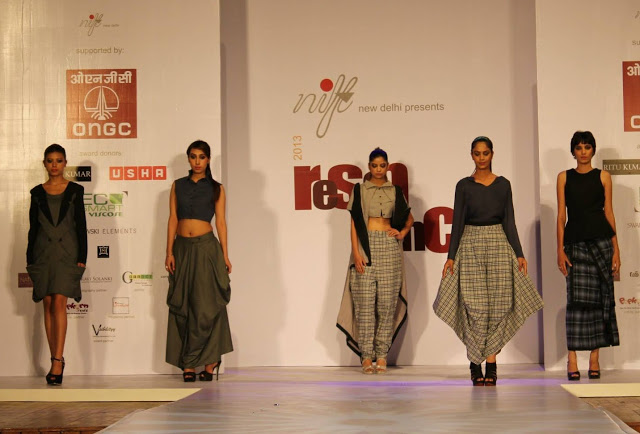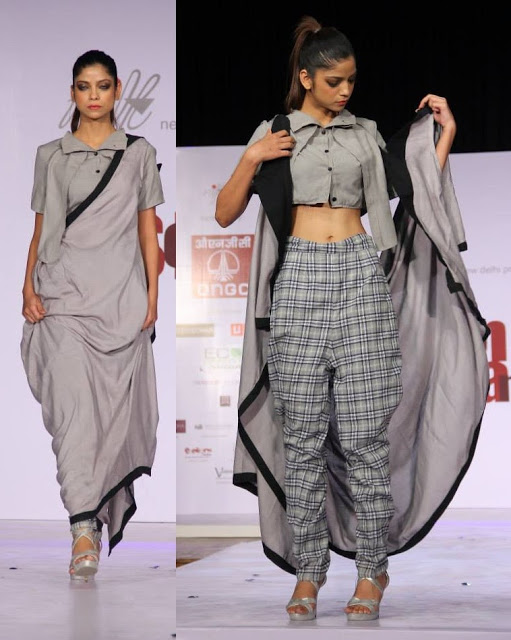 ENSEMBLE #01 The first ensemble, reflects my inspiration story. A sari ensemble is paired with a blouse inspired from shirt placket detail and lungi check trouser. The sari later transforms itself into a notch collared top (below).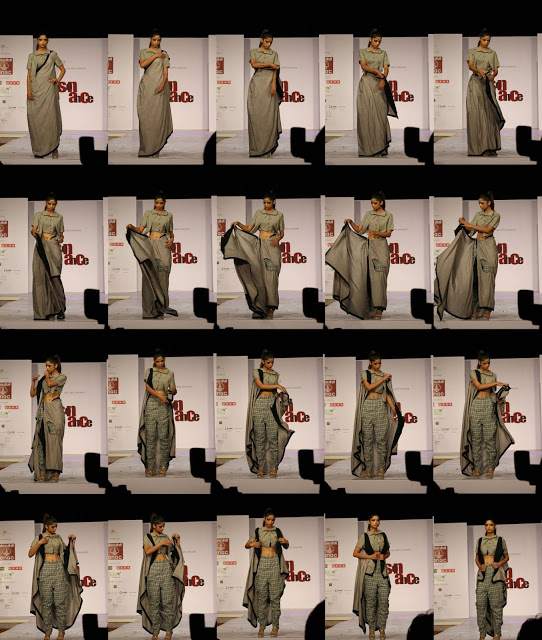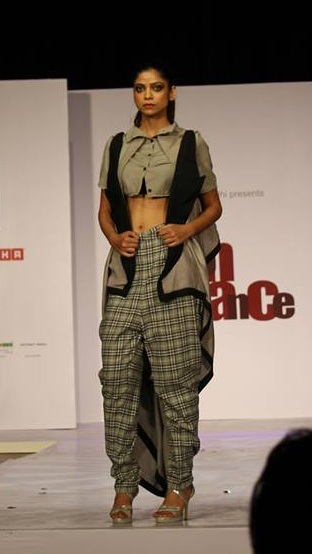 FROM MUSLIN FIT TO RUNWAY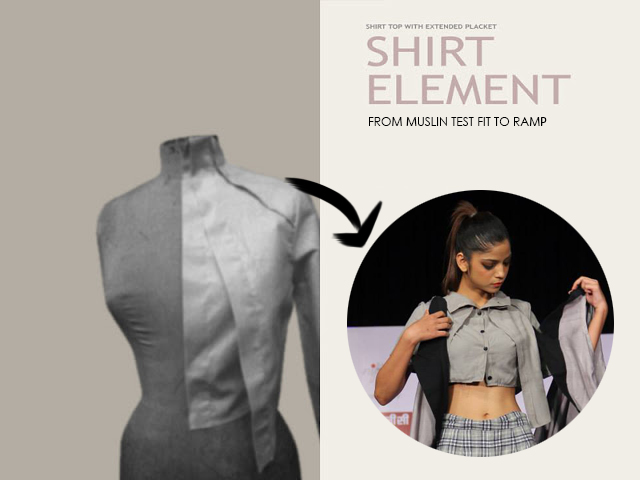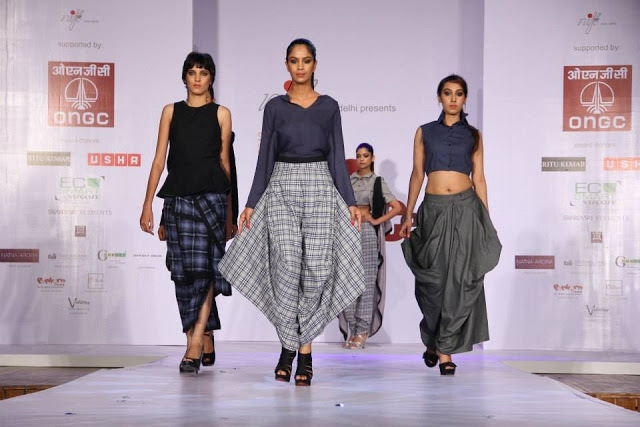 (From left to right)
 Ensemble #02 – Peplum top with notch collared details paired with Lungi skirt.
Ensemble #03 – Turban inspired top (A rectangular fabric with just one single seam line in front and cowl details at back) paired with dhoti inspired trousers.
#Ensemble #04 – Double collared blouse inspired from a shirt paired with culotte trousers.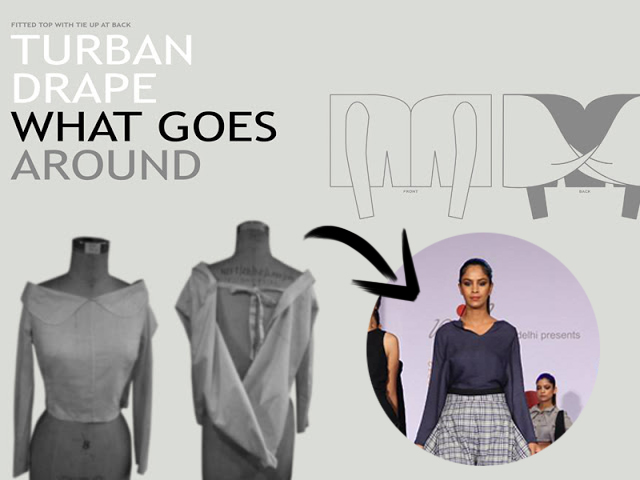 Ensemble #05 (Center) Jacket deconstruction inspired (but not deconstructed) dress with seam lines breaking rules and redefining the arm hole and visually portraying a notch collar.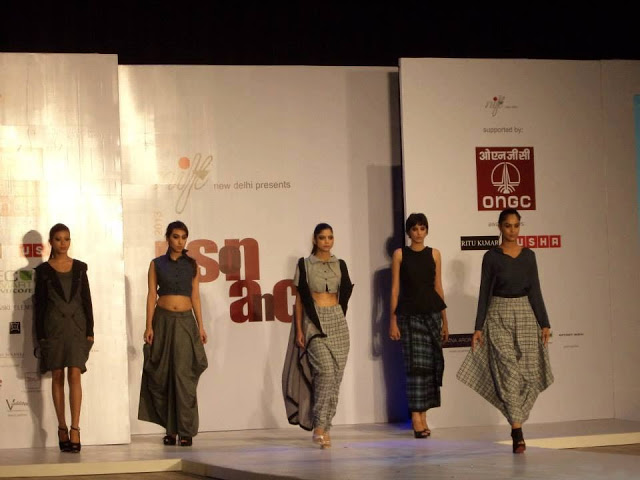 THE ENTIRE COLLECTION