2019 – Are Indian Men Ready To Wear Gender Neutral Fashion?
Prior to 2015, you were more likely to hear about androgynous fashion than gender neutral fashion in India. Androgynous gender expression sits right in centre of a spectrum described as masculine and feminine on polar opposites. Androgynous clothing was largely pictured as cross dressing where women slipped into mens suits on ramps and men wore ladies sweaters to corporate Fridays. Unlike gender-binary notions of "unisex" or "androgyny", fashion's gender neutral revolution of 2015 challenged the very gender tags attached to a particular style. Gender neutrality looked beyond binary to recognise gender non-binary. However, are Indian men ready to wear gender neutral fashion?
GENDER NEUTRAL FASHION – TRENDING AMONG INDIAN MEN
When it comes to forecasting the fashion trends of India, the last decade has shown a clear pattern where Western trends take roughly up to a year to three – to be manufactured locally, and for the trends to trickle down in ramps. It may take more time for all that jazz to be marketed, and further trickle down to masses. In 2016, Ranveer Singh wore septum ring and pussy bow blouse on L'Officiel cover – most powerful gender fluid statement from a male celebrity in India yet.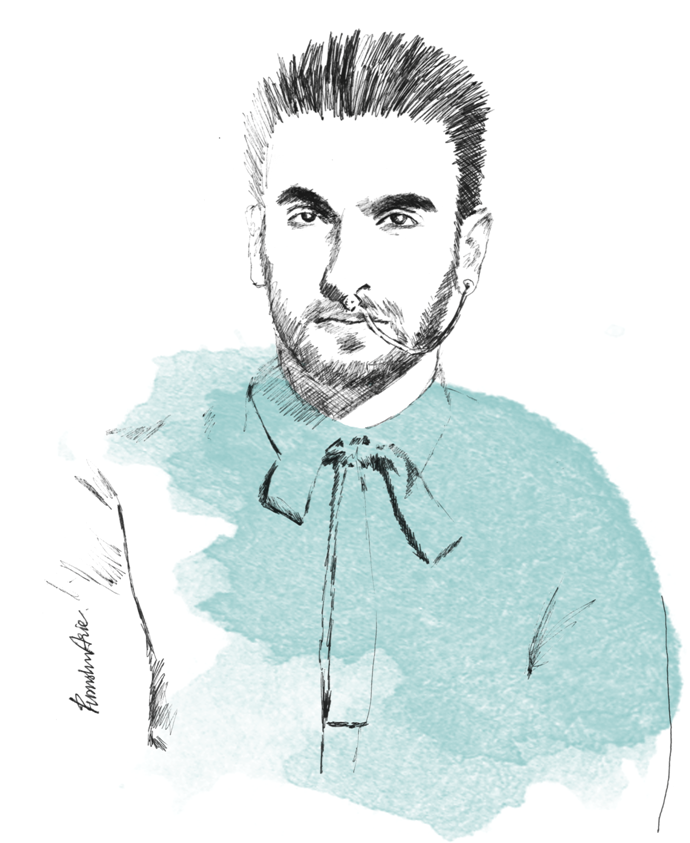 By 2017, gender fluidity was buzzing hot on desi Instagram. By 2018, gender neutral statements were omnipresent on runways. And in that backdrop of events, I even got an opportunity to discuss my journey towards gender neutral fashion at TEDxChennai.
INDIAN MEN AREN'T READY TO WEAR DRESSES, NOT YET!
Bummer! Even among the women, not every Indian is comfortable in Western silhouettes like bifurcated jeggings or corset gowns. What works in homogeneous Western cultures need not necessarily work in heterogeneous Indian society. Gender neutrality is otherwise inherent in DNA of familiar mens styles like kurta pajama.
"When it comes to traditional outfits, Indian men and women share kurtas, lungis and dhotis with ease. They are comfortable in bright, draped shawls, and they even wear embroidered mojaris. As a culture, we're also used to seeing men wear pearls and jewels for weddings. Western men would normally shy away from even a brooch, forget a necklace." – Wendell Rodricks
Indian subcontinent has a rich history of silhouettes, jewellery, grooming, and makeup that are largely gender neutral. Most draped silhouettes that Indians wore prior to colonial period were chiefly gender neutral in nature. Think dhoti pants, think cowl kurta – worn with headgears, brooch and statement accessories. Shantanu & Nikhil menswear. Wendell Rodricks lungis. TarunTahiliani drapes. Kallol Dutta, Antar Agni and Arjun Saluja are few other names that immediately pops in my head. India has a far richer gender neutral clothing history than Western world, and it's very important on a cultural scale to build upon the indigenous elements of gender neutrality.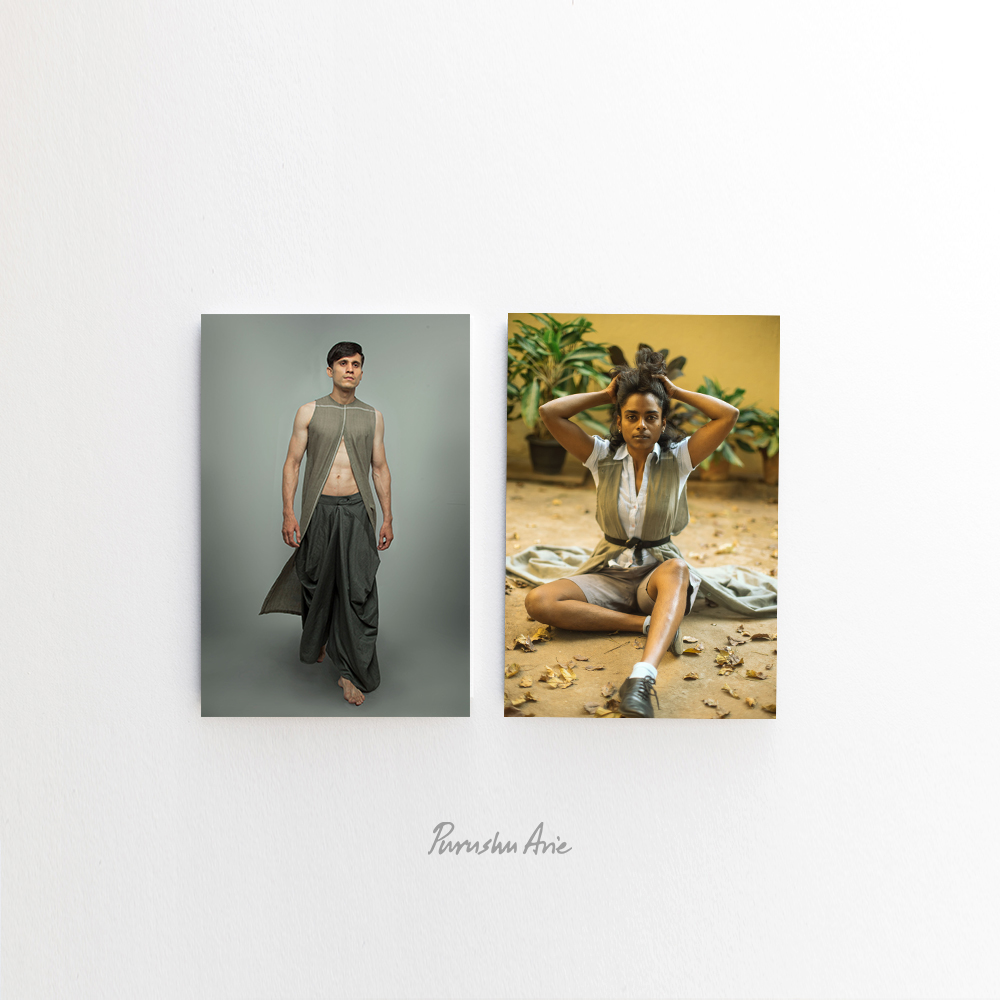 WHAT IF INDIAN FASHION TRENDS TRICKLE UP THAN JUST TRICKLE DOWN?
Designers who skip fashion history books and jump straight into trend books are more like those doctors who never attended medical school and yet, diagnose you Googling symptoms. The formula so far has been – wrap elitist cultural values with Western influences and you get what's marketed as fashion in India. The design direction for Athleisure fiasco in Indian fashion was such that not only the silhouettes were directly borrowed from trend books of West but interpretations remained largely elitist too. Despite trending for more than half a decade, Indian version of athleisure or modest fashion often ignored the Real_MVP… The most popular leisurewear garments of the subcontinent – lungi & nighties! What if the mass costume culture trickles up to influence high fashion trends to question status quo? That direction takes you beyond the controlled imaginations of elitism. Will ruffled dresses become a societal normalcy for Indian men in 2019? No sure if we're there yet, but an effective route to destruct gender constructs is to reconstruct the inherent gender neutrality of known silhouettes.