Are Apple Watches a Threat to Luxury Time pieces?
We live in a technology driven world, so it was no surprise when Smartwatches, a computerized version of wrist watches is being regarded as the next big thing in the world of time pieces. You may be surprised to know, but Smartwatches have been around since the early 80s when companies like Casio began marketing "computer watches".
However, the earliest rendition of Smartwatches had limited features and bulkier in comparison to what we have today. Therefore, in true sense, it was Samsung's S9110 Watch Phone launched in 2009 that paved way for the creation of sophisticated Smartphones, keeping in mind the design and usability factor of the end user. Today, we have big names like Apple Inc. associated with the further development and sophistication of Smartwatches.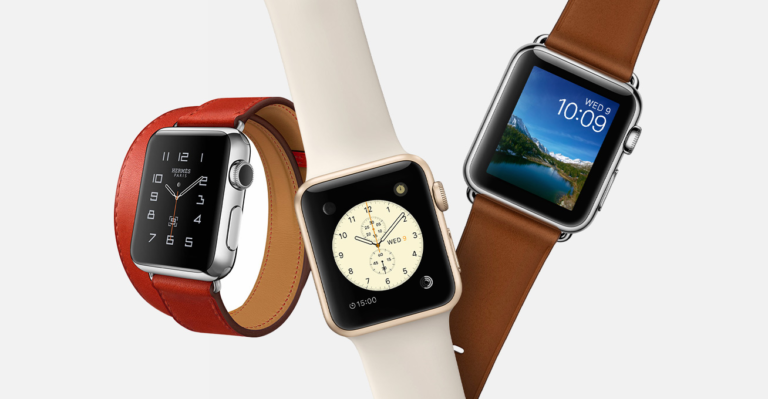 The company launched its first line of Apple watches through a pre-order system in April last year and over a million watches were ordered within the first six hours. Although Apple watch is regarded as the most revolutionary product in the Smartwatch segment, many believe that it failed to meet user expectation and the sales were average. But given the track record of Apple Inc. it is expected that the company will redeem the product to meet user expectations and match the standards, we are all familiar with.
So, will the alleged onslaught of Smartwatches threaten the quintessential watches that have been around for nearly 500 years? The answer to this question is a definite No, and here's its why. The watch strapped around your wrist is a representation of a rich past, a history worth digging into. If we look at the history of watches, Swiss watchmakers have ruled the roost. Some top Swiss brands that we are familiar with are Hublot, RADO, TagHeur, Tissot watches to name a few. These timeless masterpieces have developed over a period of time involving scientific mechanism and skilled craftsmanship.
But the watch manufacturing industry has witnessed its share of turbulent times. It had to take the beating of two World Wars, but that by no means has slowed down the development and popularity of the product. For example, the World War I lead to the creation of "Trench Watches", as pocket watches (which were highly popular in those times) were not favourable for combat and therefore a designed was conceived, a hybrid between a pocket watch and modern day wristwatch. Even today, trench watches are a sought after design made by luxury watch maters like Rolex, Omega, Cariter and Tissot.
The rich and wealthy go to great lengths to not only show off their wealth but also to boast good taste and taste. The craftsmanship involved in creating luxury watches is synonymous with good taste and luxury. Keeping these factors in mind, it will be naïve to assume that Smartwatches will dampen the popularity of luxury watches.
In fact if we consider the market analysis of luxury watches from the last year, there is an upsurge in the demand of watches, particularly for the high end luxury time pieces. In the past when the Quartz revolution upbeat the mechanical watches in terms of sales and affordability, everyone assumed that the market for latter time has come to an end. But brand loyalists and those who truly appreciate true craftsmanship ensured that the luxury watch segment remained untouched, irrespective of technology and Smartphones.
Even today, watch is an essential accessory. Many women wear watches as a jewellery for formal events, weddings or cocktail parties. Watches are also seen as an ideal gift for occasions such as weddings, anniversary, birthdays etc. Therefore, a lot of sentimental value is attached and people cherish the time piece and even preserve it. Unlike technology whose value and usability depreciate with time, luxury watches are quite valuable. In fact, limited edition watches are sometimes produced as single pieces. And if you an owner of such as watch, your possession maybe greatly valued. However, before zeroing down on the list, do check out reputed online retailers such as Zimson that offers quality, variety and luxury.
In conclusion we can say that Apple Inc. is a great company. They are the pioneers in Smartphone development and have played an instrumental role in way the world remains connected today. Having said that, the luxury watch market has its own niche and loyalty which may be difficult to shake.