A Modern Man's Guide to Share Wardrobe with Girlfriend
Stars like Kanye West, Robert Pattinson, Jaden Smith and even my personal Hollywood favourite Johnny F-ing Depp share wardrobe with girlfriend or spouse. Nothing stimulates the feeling of love like sharing does. Sharing is caring. With Valentine's Day just around the corner, take a sartorial vow to share wardrobe and walk comfortably in your lover's clothes. Men and women of today live parallel lives and their clothing need to perform the similar function. A common wardrobe for a man and woman not only means having more styles to wear but cutting down on clothing expenses too. With fashion's gender fluid movement revolutionising our society, time's just perfect for you to borrow clothes from your girlfriend or wife and elevate your style game.
One of my own earliest memories of sharing clothes with the significant other was wearing my girlfriend's pleated trousers. The menswear range retailing in India is barely half as experimental as what women are offered. Sharing clothes with girlfriend is guaranteed to elevate your style quotient. It's been more than four years since I first borrowed trousers from my girlfriend. Since then, I've regularly worn jackets, blazers, sweatshirts, trousers and sweatpants from women's range.
We are primarily exposed to conventional norms of gender specific dressing and the idea of borrowing clothes from a woman may seem a little uncomfortable for most men. That's simply because our personal style is often evolutionary than revolutionary. Here I list down clothing items from your girlfriend's wardrobe that you can incorporate in your attire with utmost ease.
1. Begin With Trousers
Traditionally trousers belonged to men till Paul Poiret broke the rule by introducing Harem pants for women in early 1900s. The society immediately tagged everything from harem pants to palazzos as feminine. I started experimenting with gender fluid clothing by wearing comfy harem pants (followed by cross-over trousers & palazzos).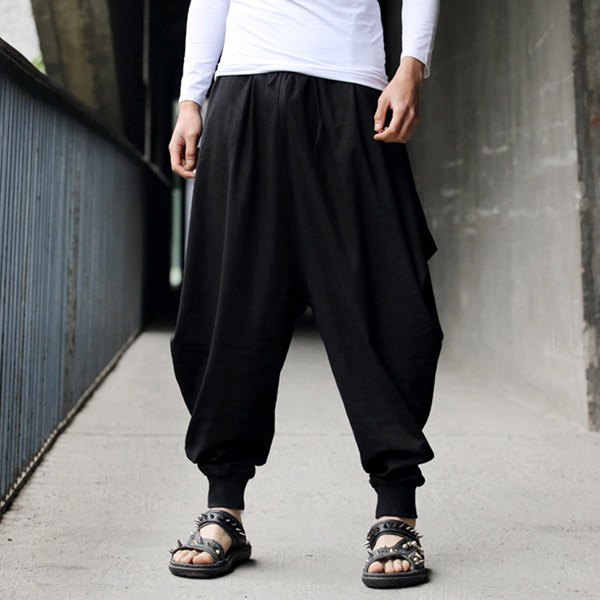 2. Bomber Jackets
Bomber jackets in denim and leather can effortlessly transcend between sexes. Bomber jackets are a timeless casual wardrobe staple that not only makes up for a tough appearance in men but adds a cute tom-boyish charm in women.
3. T-shirts, Crewnecks and Sweatshirts
Knitted tops like t-shirts, crewnecks, sweatshirts and sportswear staples in general are timeless unisex staples which can be easily switched between the man and woman.
4. Brooches
A woman's jewellery box is her most powerful weapon in her sartorial arsenal. Explore and you might find some interesting accessories that can be transformed into a quirky brooch or a lapel pin or a collar chain.
5. Pink
The colour has a rather curious history. Originally considered a tough and masculine colour until World War II, the colour is now heavily stereotyped as something feminine. Wear pink to make a bold statement, because self-assured men are not afraid to wear pink. Nadal, probably the best example?
6. Skirts
Skirt was one of the earliest garments that were worn by every classification of sex. Wrapped garments are still worn by men in various cultures like lungi in India or in case of the kilt. However, the western society has predominantly reduced the skirt to women's wardrobe. Nevertheless, Western pop icons like Jaden Smith and designers like Rick Owens have rekindled the popularity for skirt among men. Wear skirts with Dr.Martens and nothing can beat that swag!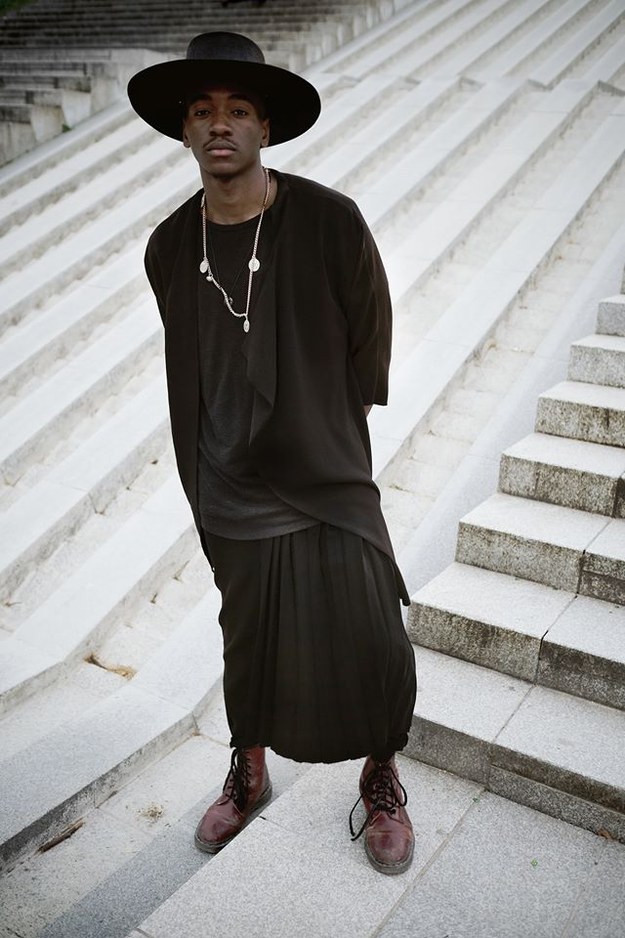 7. Blouse
This one is for the brave heart. People like Ranveer nailed the gender neutral look recently in L'Officiel's February 2016 cover. Would you dare to wear a silk-georgette blouse?