2015 – The Year of Gender-Fluid Fashion
The menswear shows loudly calling for gender fluid fashion in 2015 had a major impact on society and culture. Read on to understand fashion's amplified rebellion against gender-specific clothing.
GENDER IDENTITY THROUGH CLOTHING & FASHION
Unlike sex, which determines an individual's biological traits, gender notions are fluid social and cultural concepts that change with time. How we construct our gender identity with clothing today wasn't the same throughout ages. Fashion wasn't always strongly gender dependent like it is today. The gender scarred fashion statements of today are result of a long evolutionary process that was altered with various socio-political phenomenons over time. Until 18th century, both men and women preferred to wear long and decorative clothing. Though there weren't many significant differences in clothing of men and women till 18th century, the evolution of clothing as a medium of gender expression and it's relationship to social roles and status were clearly established over time.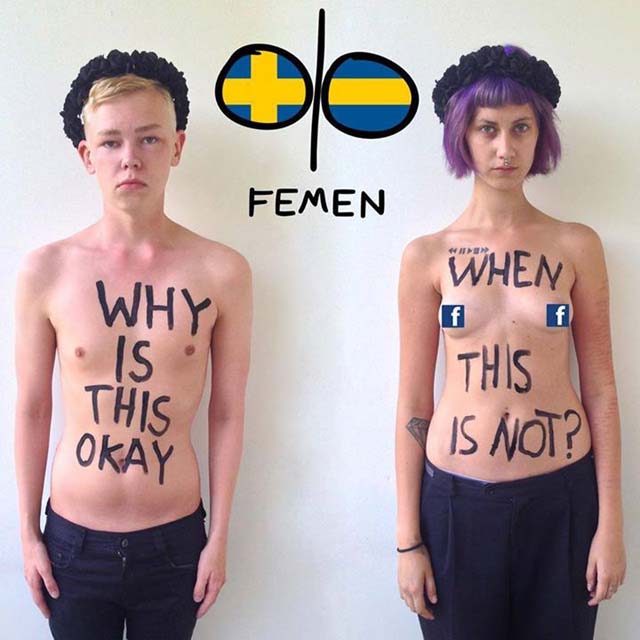 EVOLUTION OF GENDER SPECIFIC NUDITY NORMS
Early human civilizations like Egyptian and Indus-Valley observed nudity as a very natural and acceptable concept. However, over the course of time, clothing has transcended to various socio-cultural expressions and nudity rules have been bent gender-wise as what's acceptable and what's not.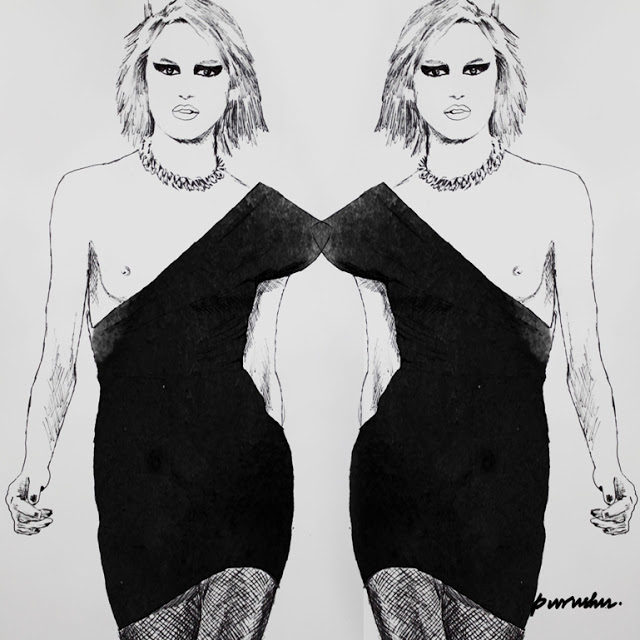 THE NEW SEXUAL REVOLUTION
Fashion, a staunch reflection of our lifestyle mirrored the rising wave of gender equality and sexual revolution in a myriad of ways. Notions of gender equality, sexuality and beauty of human form were expressed with explicit trends, androgyny and even a protest-march catwalk at Chanel. From Hedi Slimane's mono-boob dress exposing the nipple to Rick Owen's taboo busting garments that gave a peek-a-boo of male genitals, the provocative fashion trends are an inherent reference to the rebellious and libertarian 1970s.
GENDER FLUID FASHION AT 2015 RUNWAY
Some fashion trends merely go unnoticed while others hit you loud and clear. Going by the recent autumn/winter 2015 menswear collections, the message is loud and clear — androgyny is the new black. AW2015 runway shows announced the arrival of a new flamboyant retro sensuality that predominantly focused on the androgynous gender blending theme, breaking away from the omnipresent immaculate suiting and monotonous charcoal hues that dominated the menswear department for long. At the London collections, men's British label Burberry Prorsum offered flamboyant mirror patterns using the Indian Kutch embroidery technique, while British fashion designer Todd Lynn's models challenged the depiction of masculinity. Their waif-thin bodies and long black hair would definitely earn them a place in a retro rock band.
UNDERSTANDING FASHION'S GENDER REVOLUTION
Androgynous clothing expression in fashion is just a reflection of the onging social revolution that frees an individuals from these gender rules. The gender revolution widens up to celebrating personal choices & freedom devoid of gender specific judgements. Fashion's androgynous vision shuns gender specific norms while still being inclusive to every sex – male, female, transsexual and other self-identified classifications.