5 Ways to Choose a Cologne That Matches Your Style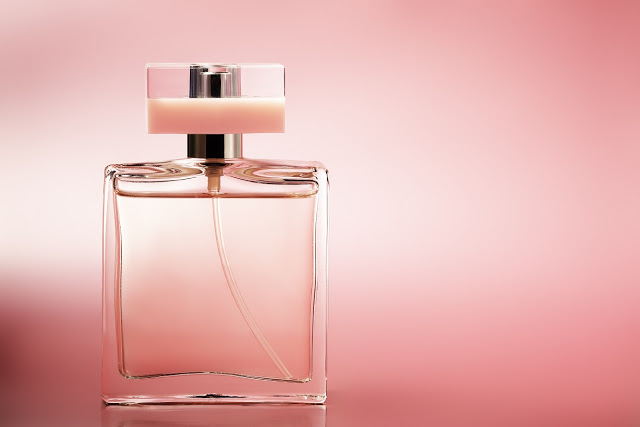 The fragrance you wear is one of the most distinctive elements of personal style, and should be chosen with care. Although you can never be sure whether someone will remember your attire, they will definitely know what cologne you wore because it lingers long after you're gone. While this can be a great way to make a statement, you don't want to give the wrong impression or wear a cologne that you don't feel reflects your personality. Here are five ways to choose the right perfume to match your personal style, and make an exit as memorable as your entrance.
1. Where to Start
With the huge array of fragrances on the market today, it can be difficult deciding where to start while choosing a new scent. If you're completely new to perfumes and experimenting, start small. Total Beauty advises that whether you're purchasing a fragrance as a gift or for yourself, in order to match perfume to personality, you should also take into account tastes in food, other favorite scents, and even music preferences. You can buy fragrances online from Habbana which offers a wide array of options at optimal prices, allowing you to experience a variety of scents. You can also read reviews of perfumes to get a sense of what types of scents are out there, since customers tend to use colorful adjectives when describing what they like or dislike about any product. For example, if you're all about spring and someone reviews a perfume saying that it's smoky, that one probably won't suit your tastes.
2. Figure Out the Family
According to Perfume.org, there are several types of fragrance families that range from fresh scents, which usually include airy, citrusy overtones for everyday use, to heavier smells that incorporate amber and vanilla, best for formal or nighttime occasions. This is a good guide to figure out what kind of signature scent you want to leave in your wake. If you're into a youthful, musky vibe, then going for something more woody and light is a good way to get across your personality. On the other hand, if you opt for something heavier and musky, it carries an exotic feel to it. Determine what appeals most to you by smelling a few different types of fragrance from different families.
3. Wear It For a Few Hours
Every fragrance smells differently on each individual wearer due to varying body chemistries. Therefore, a good approach to finding the ideal perfume is to dab some on at vital points, such as behind the ear, neck, and inner wrist. Within a few hours, once the scent blends in with your natural scent, you'll get a much better idea of how the fragrance wears and smells uniquely on you. This can also help you confirm that you won't have any adverse reactions to a particular fragrance if you've never worn it before. No matter how expensive or high end the perfume, some body sprays simply don't work with particular types of skin.
4. Play It Safe with Tried and True Designers
If you have a scent you already like, but you're looking to try something new, Harpers Bazaar recommends staying with the same designer. Staying within the same brand can be a good way to purchase scents that you consistently enjoy. Although designers come out with various lines of perfumes that differ in ingredients and mood, many times, there will be some consistency with the themes the brand is known for. For example, Chanel is known for its original classic, signature scent, with various incarnations of that brand that have come out over the years. Other more musk, youthful scents such as those branded by pop stars invoke a brand of playfulness and lighthearted whimsy that projects a completely different feel. However, regardless of what your favorite brand happens to be, it's likely that you'll enjoy scents by the same designer if you want to change it up.
5. Buy Online for Better Prices
Today, most shoppers check online first for the best deals out there, whether purchasing clothing or perfume. Fragrance is no different, and as long as you're buying from a reputable online retailer that's known for selling only authentic perfumes and body sprays, there's no reason to buy a scent in a store. While you may want to try out a fragrance using a sample size over the cosmetic department counter, there's no reason to ever buy full price. Hop online and compare deals from trusted companies to get the best price possible for your favorite scents.
While being adventurous with your style and scents is commendable in the ever-changing world of fashion, establishing signature fragrances is important. This goes hand in hand with cultivating a personal sense of style that's uniquely yours, and will also provide you with a confidence boost. By following these simple tips and remaining true to your own tastes, you're sure to find the perfect fragrance that everyone around you will begin to associate with you and that you'll wear for years to come.