5 Reasons Why Apps Are The Future Of Fashion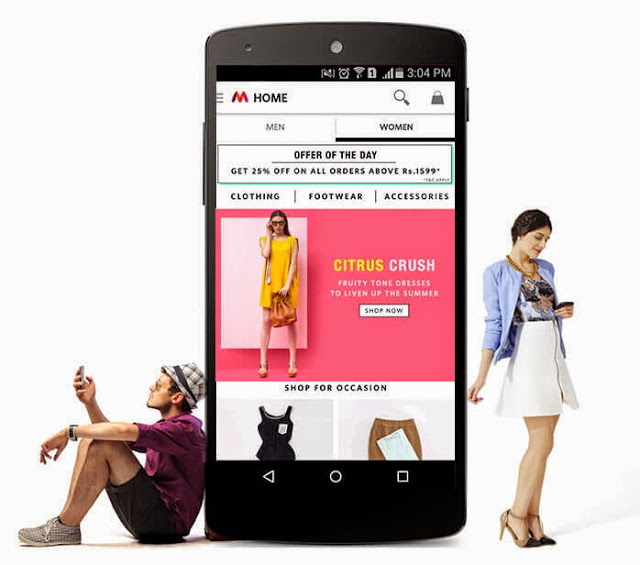 This significance of smartphone apps require no introduction as they have fundamentally changed the way we live and work over the years. The fashion industry which itself is subject to constant change is going the mobile app way. Mobile apps are longer about just shopping but help you try on clothes, put together looks, share the looks with friends and maintain a virtual wishlist.
Several fashion brands like Indian e-commerce giant Myntra have decided to go app-only and the decision sparks a whole new debate on if smartphones and apps are the future and what will happen of those cumbersome desktop PCs.
By moving away from desktop to being exclusively available on the app, fashion brands like Myntra have taken the first step towards the future of shopping. Of course, the future definitely seems to lie in a touch rather than a click. The most successful fashion brands of tomorrow not only identify the rapid change but embrace them successfully.

Here are five reasons by mobile apps are the future of fashion.
SHOPPING IS ONE TOUCH AWAY
How easier can shopping get when you can make a purchase from your car's backseat while commuting back from office? Smartphones are to laptops what laptops were to desktop PCs. With an array of styles from various fashion brands stocked at one digital market place, shopping couldn't have gotten any simpler.
PERSONAL STYLIST(S)
You no longer have to take suggestions from that only friend who accompanies you to the store. Take a screenshot and share it with your groups, stylist friends or FB wall and everyone can do with a little helping hand when it comes to buying new clothes.
IT'S NOT JUST ABOUT SHOPPING
Of course, shopping is just a touch away but mobile apps are not just all about shopping. There are various fashion apps that range from organizing your closet to gaining access to a personal fashion consultant 24/7.
NEVER SHORT OF INSPIRATION
With a smartphone in your pocket or bag, you're never really short of inspiration. From celebrity styles in Instagram to your favourite fashion blogs, they're always with you!
DROP IN SALES OF DESKTOP
Desktop sales have been in a freefall for years now as users have gravitated to laptop, tablet, and smartphones. How far away are we from the day when even these mini-desktops are eclipsed by the computing power of the everyday smartphone?
What is your take on the subject? Drop your feedback below in comments.