A Day In Chennai – Travel Guide For A Newbie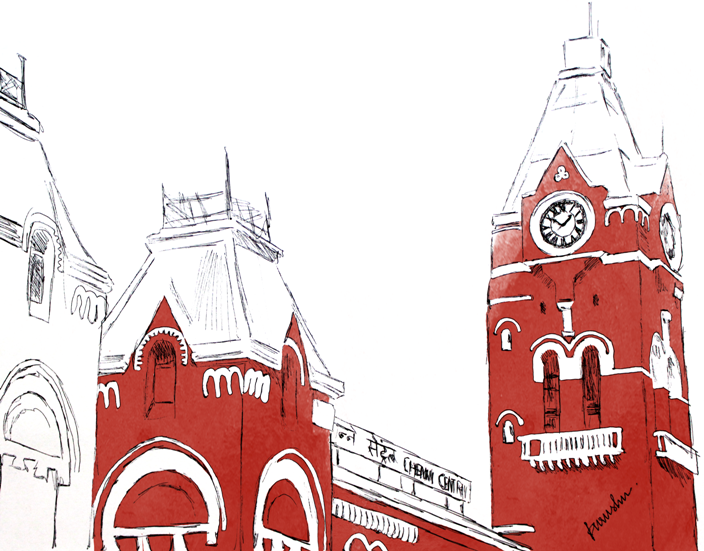 From waking up to filter coffee & The Hindu newspaper, treating yourself the native food at a restaurant in any of the best hotels in Chennai, the adrenaline rush you get from the crackling whistles and cheers on a first-first-first-show of a Kollywood film to simply taking a walk in the Marina beach after a movie at Satyam cinemas, the life is Chennai is quite distinct from any other Indian metropolis. Chennai city is a potent blend of centuries old cultural and subliminally cool urban buzz. Fora  newbie traveller, hotel bookings in Chennai come at some of the most reasonable prices in the Indian subcontinent. Nightclubs are open up to 2AM and sometimes beyond. The beach town also boasts some of the most happening parties along the East Coast Road. Above all, Chennai has a reputation for being relatively safer than other Indian cities.
The biggest industrial & commercial centre in South India was recently listed in LonelyPlanet's top 10 cities to visit in 2015. The major economic, cultural and educational centre is also the only South Asian city to figure in New York Times "52 places to go around the world" list. The local food has put the city in 2nd position in National Geographic's top 10 food cities.
In case you are planning to visit the city anytime soon, here is a to-do list in Chennai and live like a local Madrasi.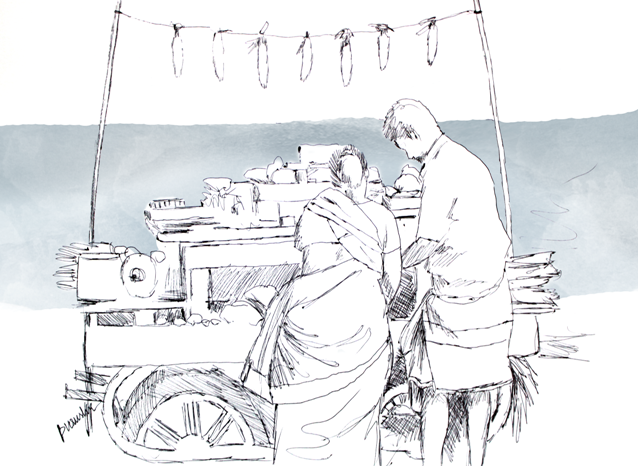 6AM: BEACH
Start your morning in quintessential Chennaiite style by strolling on Marina beach. Go jogging, try yoga near the Gandhi statue, promenade, explore street food, take beautiful photographs or simply watch the ferocious waves in Bay of Bengal and get a glimpse of the first ray of light that illuminates the sky from the sand stretch of over 3 kilometres! Alternatively, you can opt for a less crowded Elliot's beach in Besant Nagar or Thiruvanmiyur beach. Kovalam beach in Southern suburbs have surfing options too.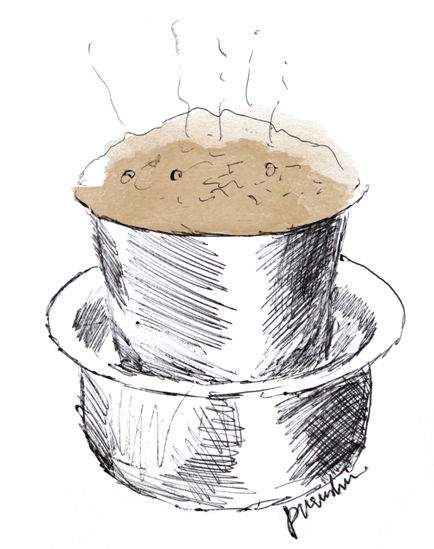 8AM: BREAKFAST
Indulge in delicious ghee pongal, soft and fluffy idlis, crisp vadai and Chennai's infamous filter coffee. Saravana Bhavan, Anjappar, Ratna Cafe and Rayars Mes are some of the renowned destinations in the city for authentic South Indian breakfast.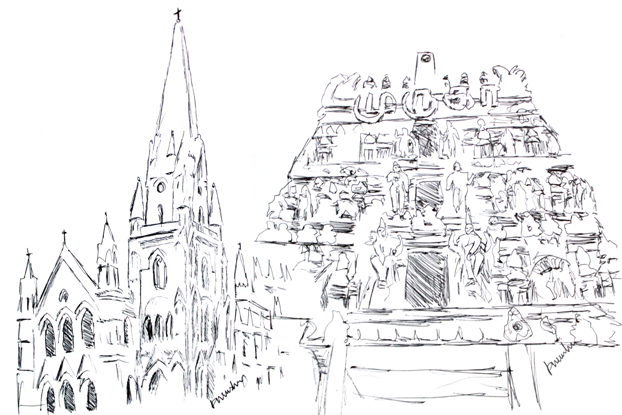 9AM: TEMPLE/CHURCH
Walk along the Mylapore streets dotted by flower stalls and vegetable vendors, drop by Kapaleeshwar temple – classic example of Deccan architecture with intricate stucco and stone carved sculptures. 8th century Parthasarathy temple is an alternative option. The city is also home to a number of heritage churches. Visit Santhome Basilica in Mylapore. St. Thomas Mount is yet another popular church located in St. Thomas mount. The 300yrs old St. Mary's church at Fort St. George boasts visitors like George V, Queen Elizabeth II and Prince Charles. You may want to add your name to the guest book 😉
11AM: LIBRARY/MEUSEUM/OTHERS
Chennai is often associated with intellectual values and co-incidentally is also home to a couple of largest libraries in Asia. Choose between the modern Anna Centenary library and Connemara Public library. If books are not your thing on a travel holiday, pay a visit to heritage spots like Government museum or Dakshin Chitra or Birla planetarium or simply climb the 46 meters light house to get bird's eye view of the city.
1PM: LUNCH
The city featured in 2nd place in NatGeo's top 10 global food cities list. Chicken 65 is a must have in your lunch menu. The iconic spicy, deep-fried chicken starter was invented at the evergreen Buhari Hotel. Eat it with biriyani at the 63 year old Buhari in Anna Salai. Curries are yet another popular local cuisine that you shouldn't miss. Some infamous restaurants include The Marina, New Woodlands and Junior Kupanna. Basil With a Twist is a popular new restaurant started by Serbian. L'Amandier is yet another popular restaurant that makes it to my list.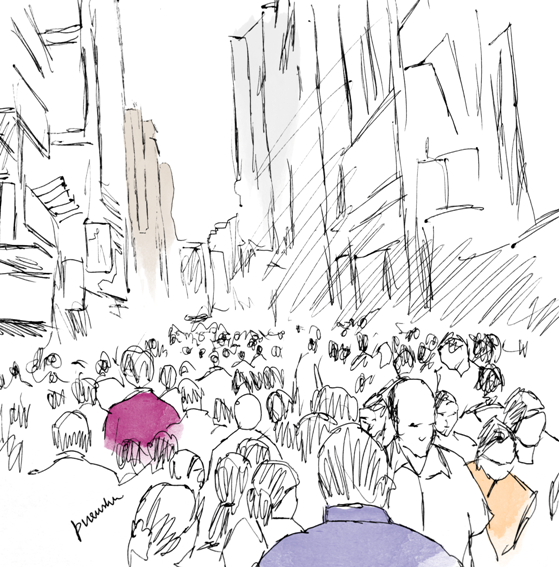 3PM: SHOPPING
Shopping malls are scattered in every other part of the world, playing host to more-or-less the same set of retail brands. For a change, explore the streets in Pondy Bazaar at T. Nagar. Stroll into Ranganathan street (what might be the most crowded street ever) and Usman Road for a combined shopping experience from multi-story local brands to street hawkers. Kanjivaram silks are a hot staple product and stores like Pothys, Nalli, Saravana Stores and Chennai Silks are a must-visit.
5PM: MOVIE
Chennai is not just home to Tamil film industry (also known as Kollywood) but also the best movie halls that I've come across India. Sathyam cinemas, Escape and Luxe are not just among the most modern and opulent cinema halls in the nation, but also among the cheapest! The maximum ticket price goes up to 120-150! Watching films in Chennai is a crazy adrenaline pumping experience. Witness the city's infamous whistles, cheers and gigantic cut outs of stars. Drive to Mayajaal in ECR for a beach-and-movie experience. Prarthana drive-in complex offers open air experience.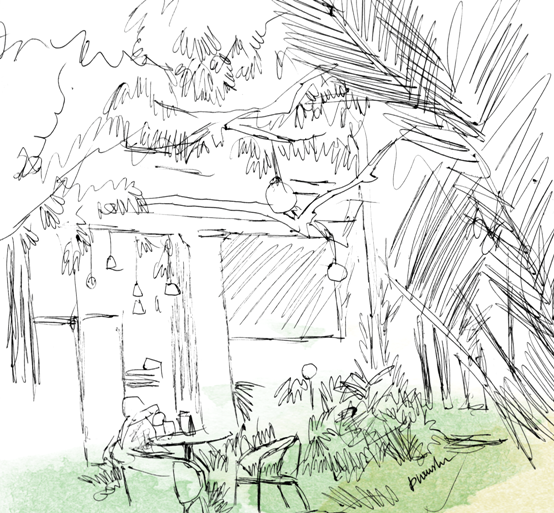 8PM: COFFEE/DRINKS
Sip a hot mug of coffee with waffles at Wild Garden Cafe, Amethyst. The restaurant is unbelievably green, set in a verandah of a beautifully restored British style vintage warehouse. Amethyst is the kind of place where you can spend 3 hours like some 3 odd minutes. The place is clearly one of my top favourites in the list. Alternative option would be to have pre-party drinks at one of city's most popular pubs, 10 Downing Street or Zara. The former is famous for its British theme and the latter a Spanish Tapas bar.
11PM: PARTY!
Hit the city's exclusive and splendid night life. Unlike other Indian cities, the night life is almost confined to the regulars here (making the crowd a zillion times better.) Visit Pasha, one of the most popular and oldest clubs in the city with retro interiors at The Park hotel. Q bar, a rooftop bar at Hilton offers a bird's eye view of Chennai city scintillating in lights as you dance to progressive and house. Illusions and Flying Elephant are other popular night life destinations.
BONUS: Head off to Mahabalipuram/Pondicherry if time permits!
Illustrations by Purushu Arie