The loot is on with coupons from Zoutons.com
Couponing has become a must if you shop online frequently. After all, who doesn't want to wind up their shopping with a good discount deal and save some extra bucks?
Zoutons.com
is the latest coupons and deal aggregation platform that I stumbled upon, featuring the most exciting coupons and deals from top Indian ecommerce stores like Jabong, Myntra, Flipkart, Snapdeal etc. The following are the pros and cons of the website.
The home page at Zoutons.com displays a list of most popular stores, popular coupons and the latest hot deals with very high success rates. A dedicated team constantly cross-checks the availability of the discount, and analyzes how these coupons can help the customer.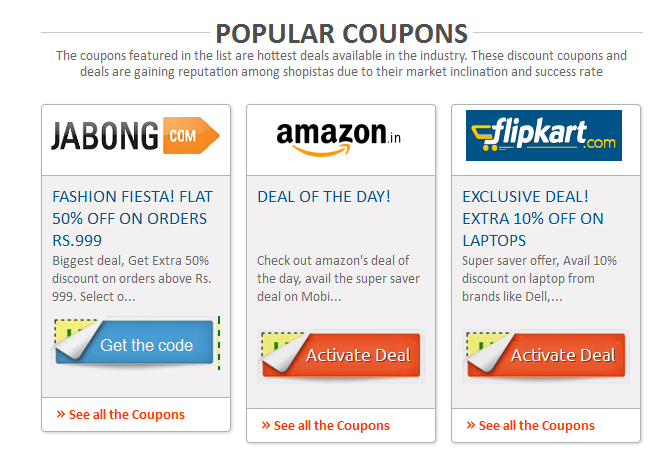 Net-banking is one of the most common method of payment while shopping online. Zoutons have included 30 – 35 odd banks within their network, which means that user can also get bank specific discounts which no other deal site offers. You can sort the discounts based on the particular bank, and then shop the products. How cool is that!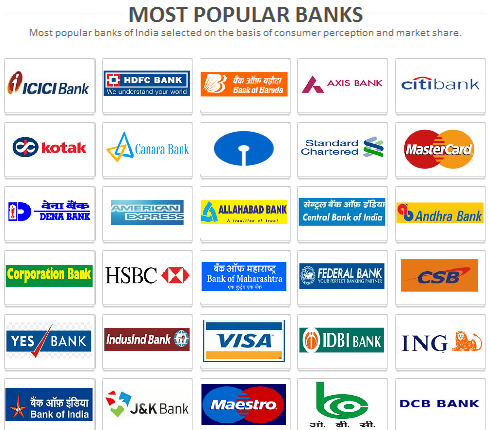 Zoutons has a very simple and effective user interface. The website loads very fast and is easy to navigate. Stores with similar coupons options and discounts are displayed on the right side based on your search.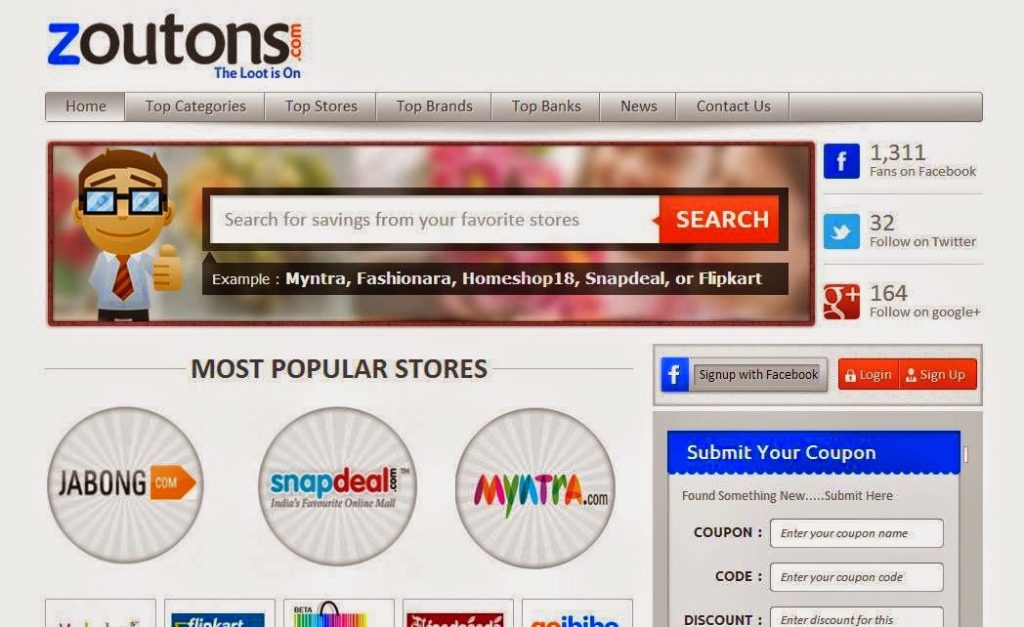 Zoutons.com also features a handy 'Submit Your Coupon' form.
Activating a coupon is as easy as choosing the right deal and click on the view/activate deal button.
Zoutons.com has more than hundred different categories, ranging from apparels, accessories, travel, art, games and lot more.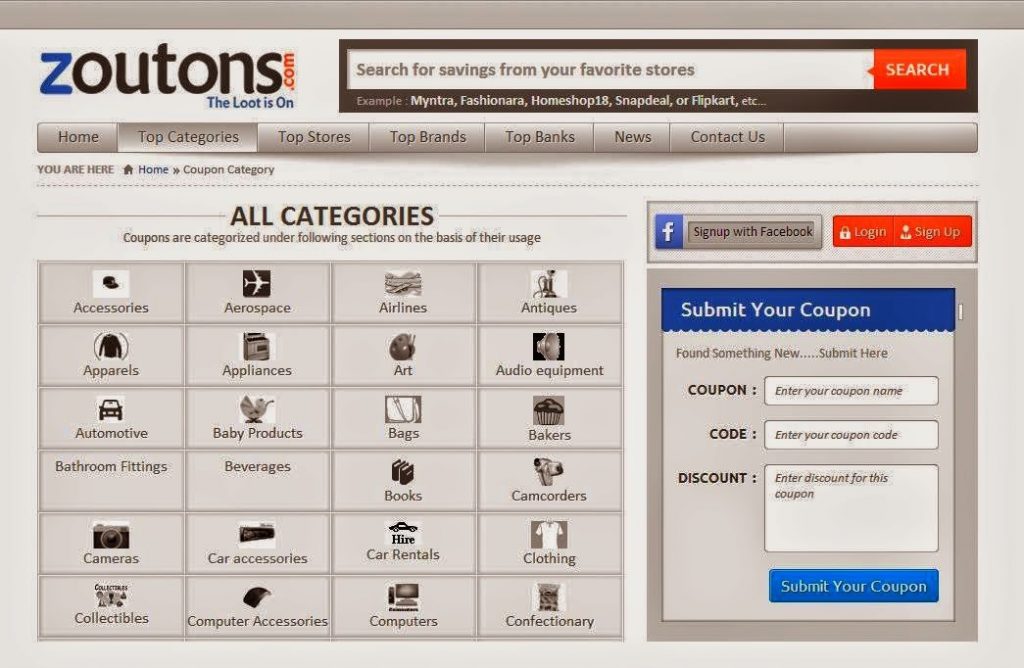 HMMM…..
Well, I couldn't find a discount coupon to buy a F22 raptor plane 😛
Do share your experiences of using this amazing portal of deals and coupons. The loot is on with coupons from Zoutons.com!
"Zoutons: The Loot is On," a deal-site, which forms a symbiotic relation with shopaholics by providing them crucial information on discount coupons, closing sales, promo codes etc. from all the leading merchandisers of the Indian retail industry.