Jamdani and Brocade weaving at Banaras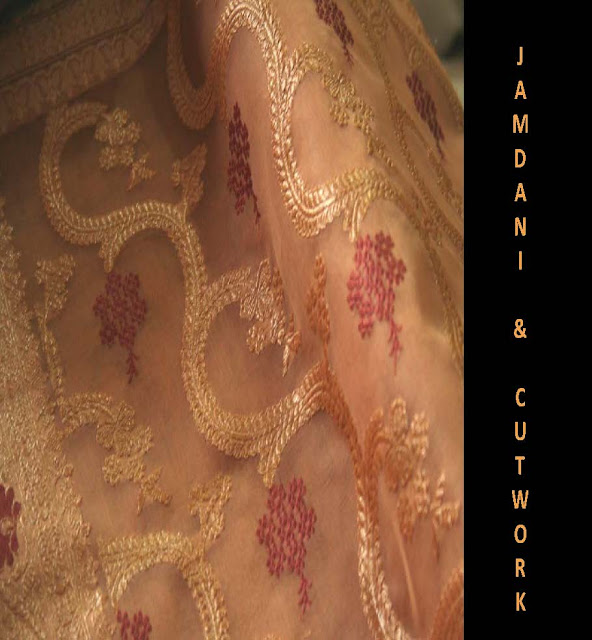 Banaras is a major textile hub that caters the needs of both the local and international markets. One simply cannot miss the Jamdani and brocades of Banaras. The silk Jamdani or the 'figured muslin' is a technical variety of brocade traditionally woven in Banaras. It may be considered to be one of the finest products to come out of the Banarasi loom. Here silk fabric is brocaded with cotton and rarely with zari threads.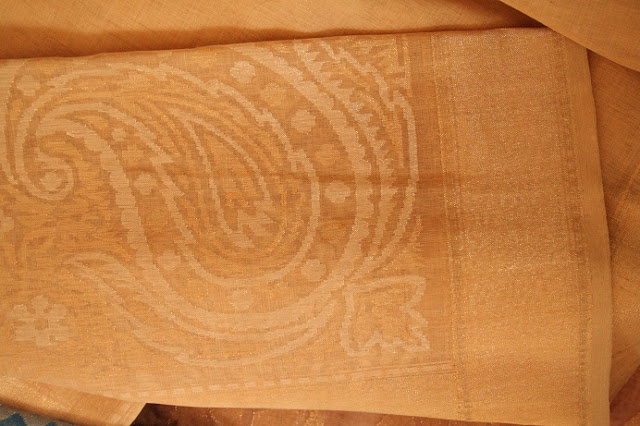 Jamdani Fabric
Jamdani is woven by transfixing the pattern thread between a varying number of warp threads in proportion to the size of the design, then throwing the shuttle to pass the regular weft. By repeating this process, where in the size and placing of the cut-thread is in accordance with the character of the pattern, the Jamdani weaver produces an array of intricate designs.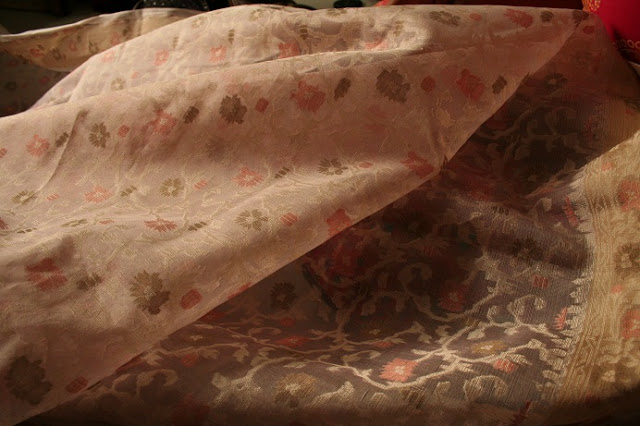 Cutwork Fabric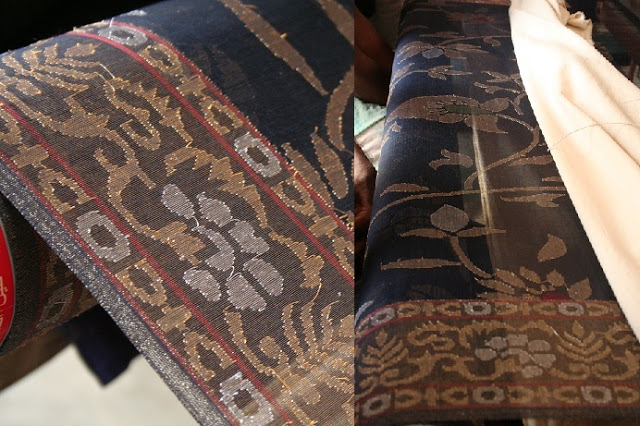 Benarasi Jamdani in making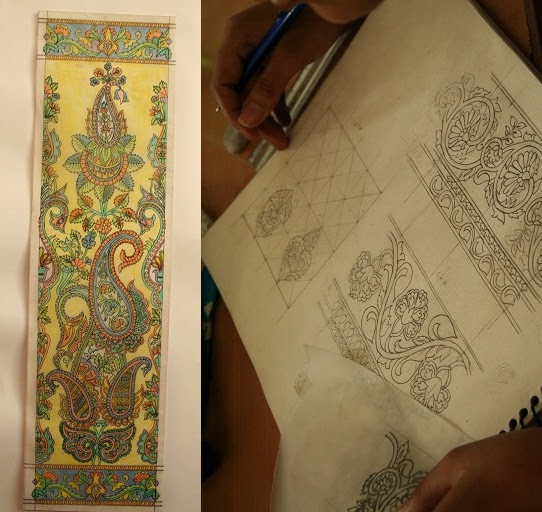 Developing the motifs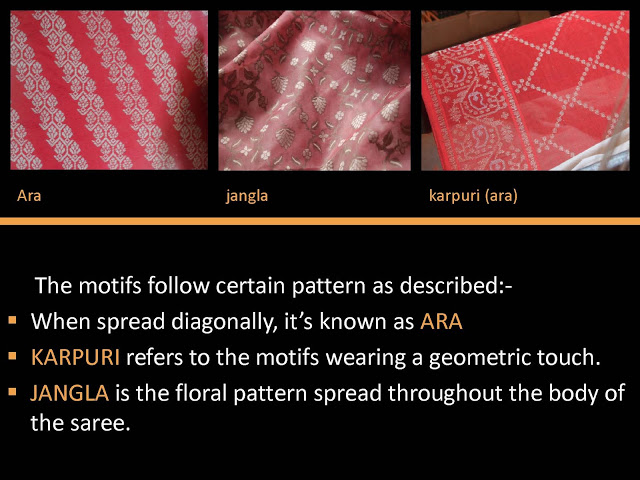 Different types of motifs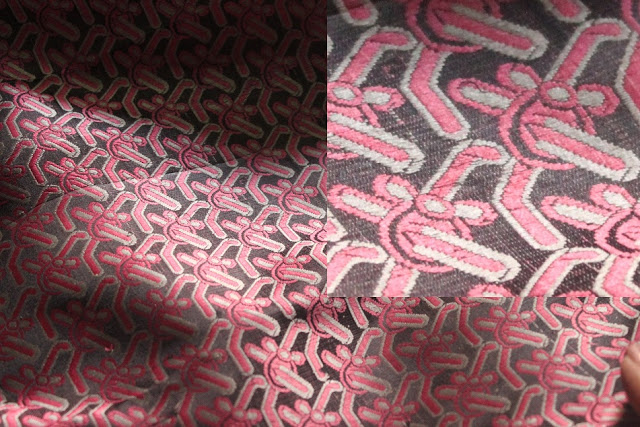 Close up of Jamdani motif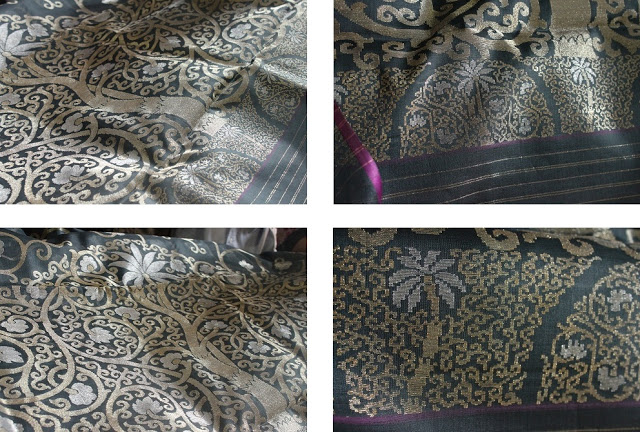 The price of this saree can be estimated anywhere between Rs.100,000-200,000.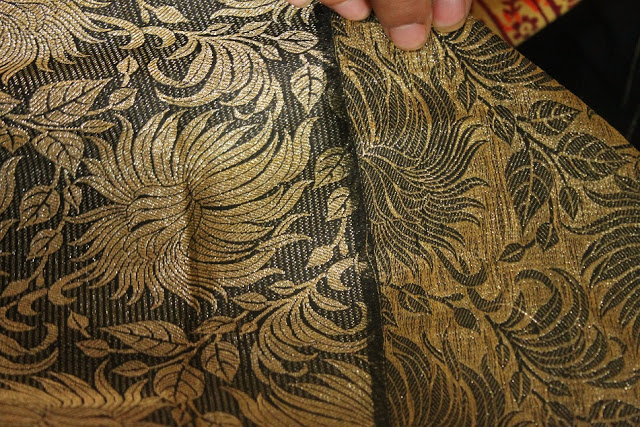 Comparison of front side & reverse side of the saree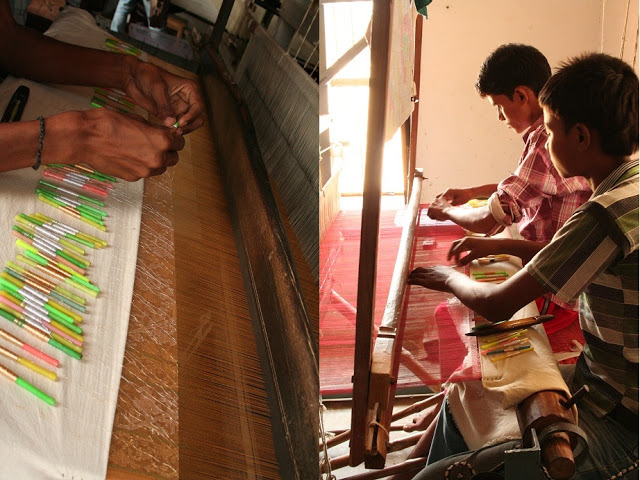 Most weavers work on handlooms set up in their homes. The weavers prefer to work in natural light-source (sunlight) over artificial lighting since the latter can tamper eye-sight with age.
A major threat that Banarasi Jamdani faces today is the high job dropout rate of weavers due to inadequate wages. The weavers are paid a meager wage averaging about Rs.150 per day. Due to poor wages, several weavers have quit working with looms. Weavers are forced to lookout for other jobs with better wages over the craft that's been practiced for generations. There's no bigger loss to the industry than the loss of these highly skilled weavers who form the very backbone of the textile industry.
Textile manufacturing hubs in 3rd world countries are often tagged with sweatshop working conditions. At least in Banaras, I personally haven't encountered any of those extremely hazardous environment or human rights violation as it's reported in the media. But Banaras is still fighting the child labor menace. Many children from the age of eight and above are still seen working in small-scale textile industries. But when you interact with the kids, you get to hear the other side of the story. Most of these underage-labor belong to extremely down trodden families and they are left with no choice but to work in order to fulfill their basic necessities of foot-shelter-and-clothing. 
Several Indian fashion designers, NGOs and government are taking measures to promote and revive this beautiful craft work and working conditions in Banaras. But then, there are several other lesser known textile hubs in India where the scene could be much worse than what I found in Banaras.
FOOTNOTES: BANARASI BROCADES