Asa Kazingmei Haute Couture Show At Jabong Stage Lakme Fashion Week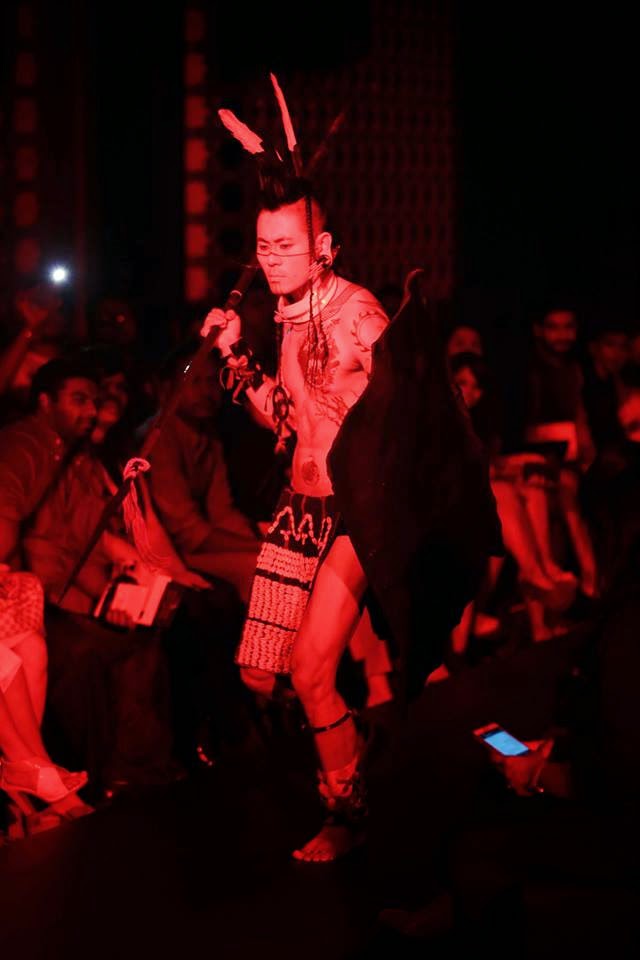 AZA KAZINGMEI SHOWCASED HIS HAUTE COUTURE LINE AT #JABONGLFW STAGE AT LAKME FASHION WEEK. THE COLLECTION TITLED 'CHANGVEI' DRAWS INSPIRATION FROM THE SHIELD OF A NAGA WARRIOR.
THE RESULT IS A COLLECTION THAT IS EDGY, NONCONFORMIST, CONTEMPORARY YET GROUNDED IN TRADITION.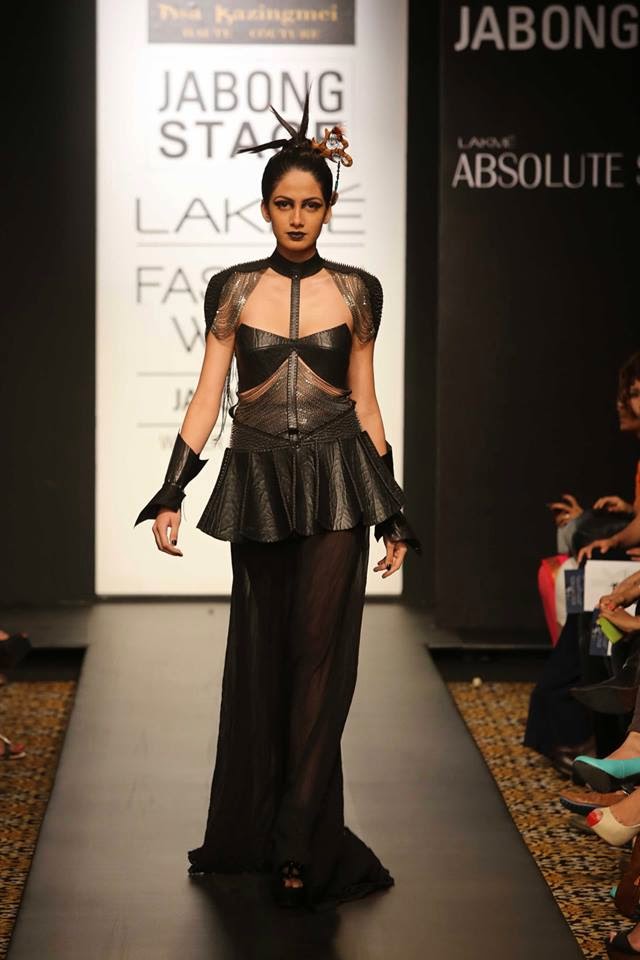 A SERIES OF BLACK STRUCTURED ENSEMBLES WITH ANGULAR CUTS AND SHEER ELEMENT OPENED THE SHOW FOR ASA KAZINGMEI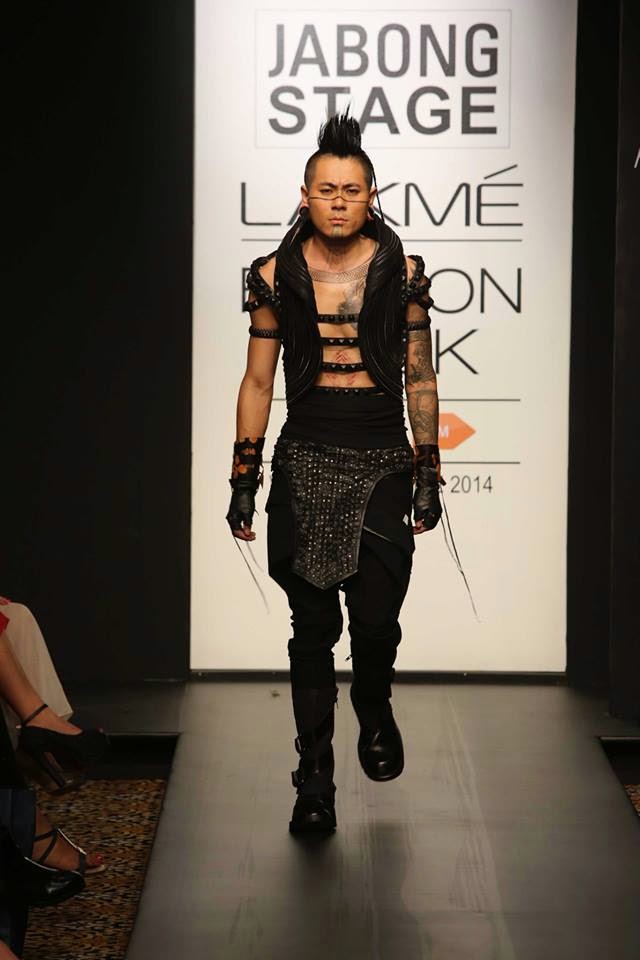 LEATHER WAS EXTENSIVELY USED ALONG WITH RIVETS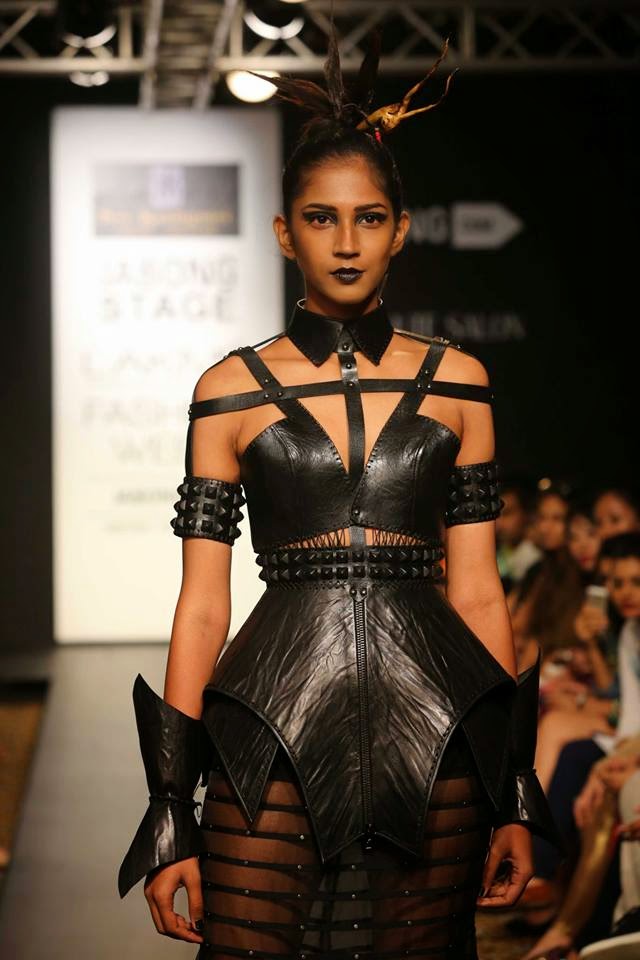 MAKE UP AND STYLING AT ASA KAZINGMEI'S HAUTE COUTURE SHOWING HAD A STRONG GOTH INFLUENCE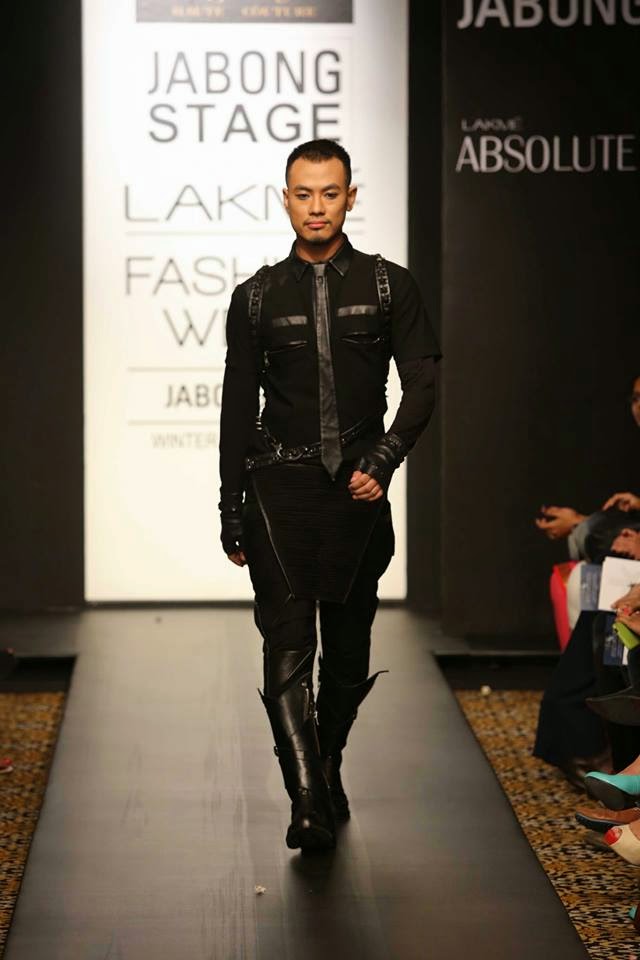 MENSWEAR ENSEMBLE AT ASA KAZINGMEI'S HAUTE COUTURE SHOWING AT JABONG STAGE ON DAY ONE AT LAKME FASHION WEEK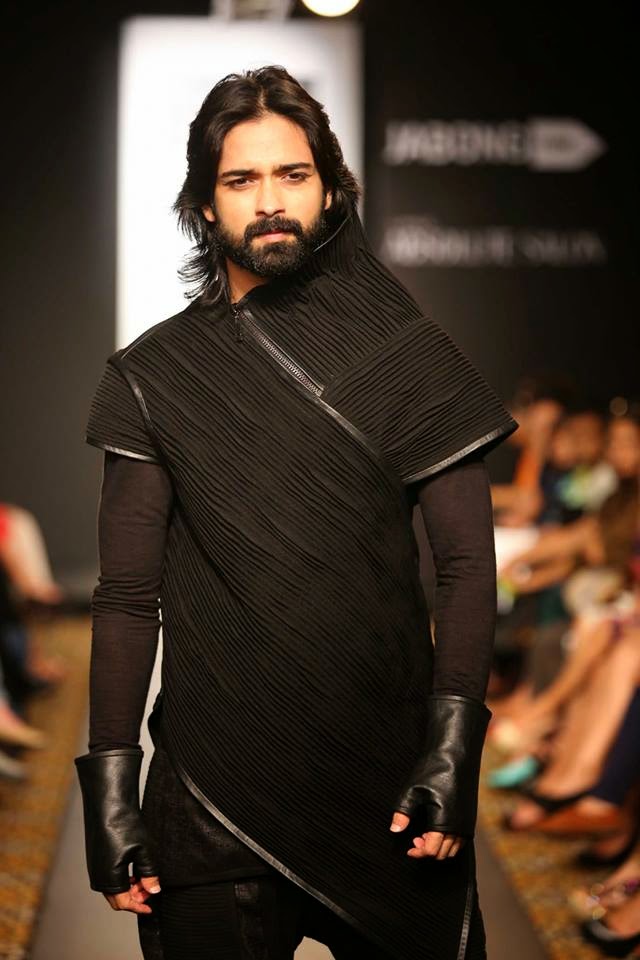 SURFACE TEXTURE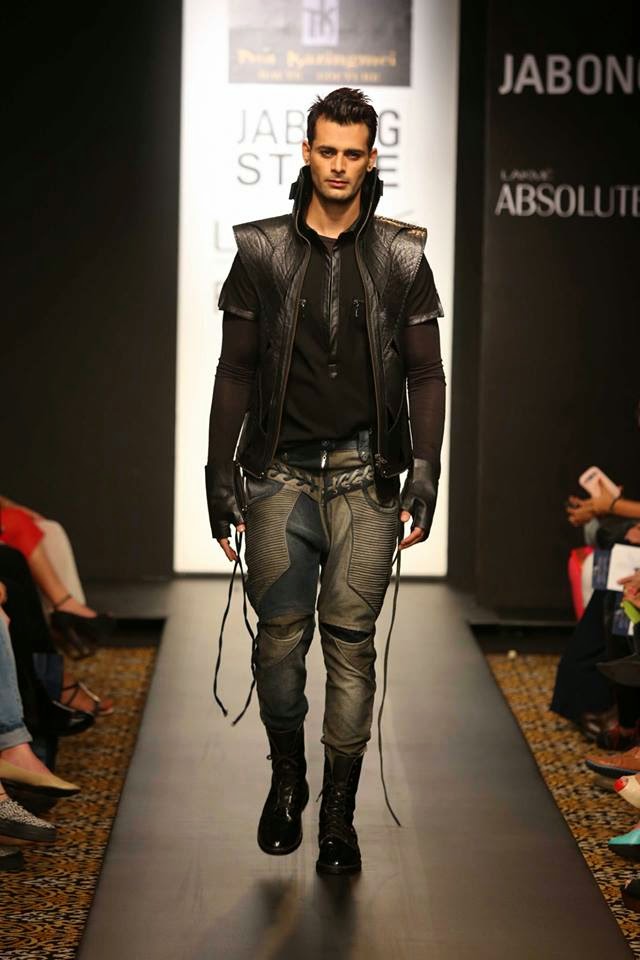 DENIM TROUSERS WITH MULTIPLE TEXTURES AND PANELING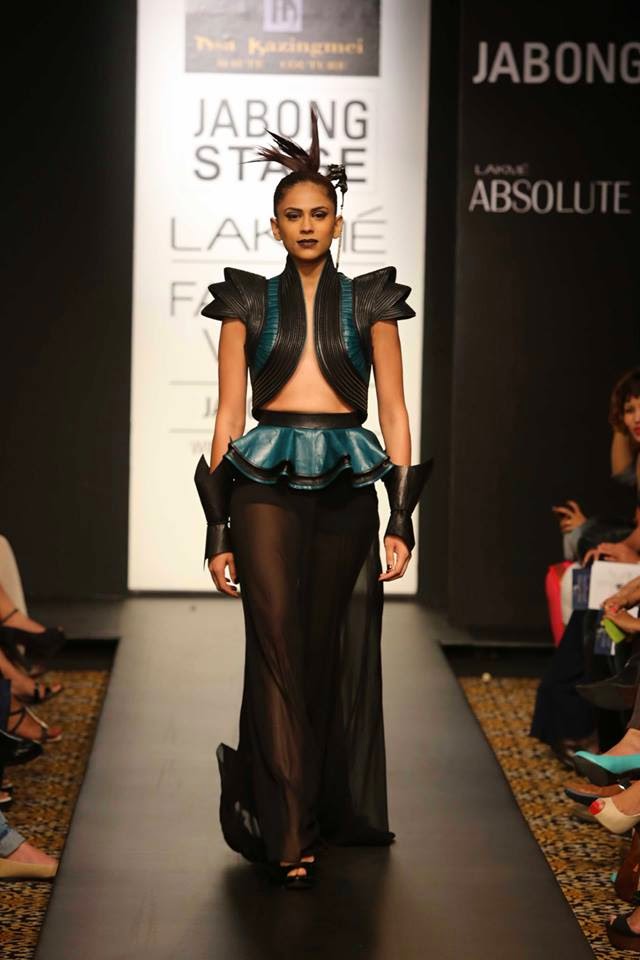 THE COLLECTION BRINGS OUT TOUGHNESS AND AN ANGST AGAINST CHAOS TO FIGHT BACK….JUST LIKE 'CHANGVEI' THE SHEILD USED BY NAGA WARRIORS.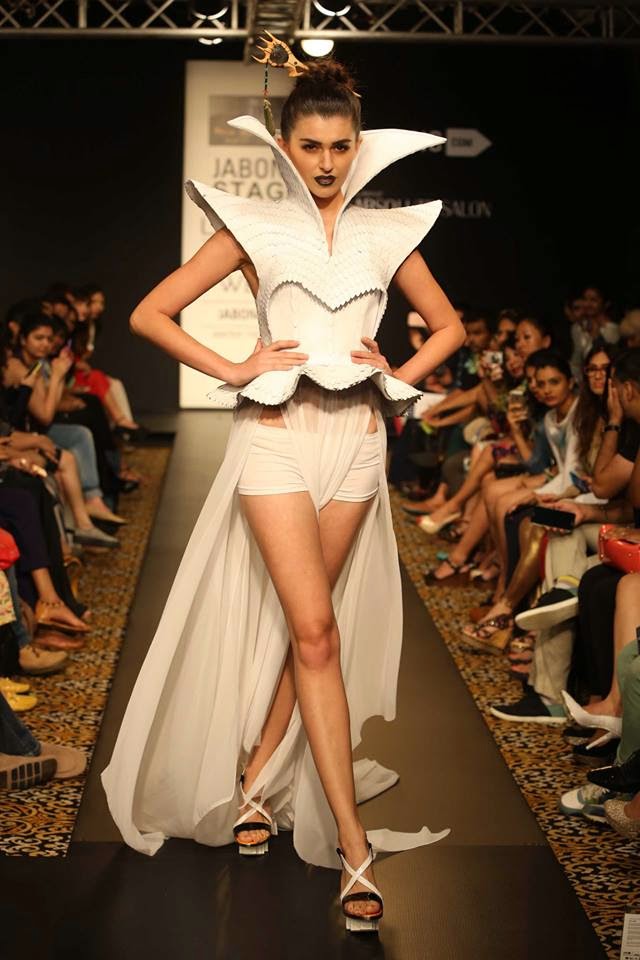 WHILE REST OF THE COLLECTION IN BLACK DEPICTED A CHAOTIC JOURNEY, THE SHOW STOPPER PORTRAYS THE DESTINATION, THE ULTIMATE GOAL.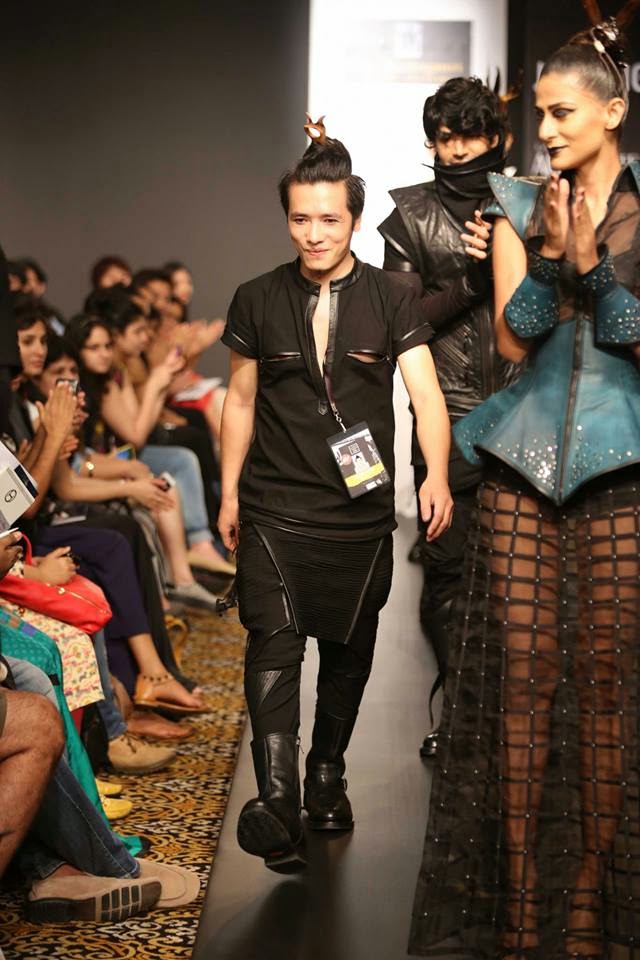 FASHION DESIGNER ASA KAZINGMEI WALKS THE RAMP TO A THUNDEROUS ROUND OF APPLAUSE
WATCH THE FULL SHOW…