Athleisure Kurta – Upcycle Old Clothes
Used clothes taking up space in your drawer don't always remain in donation worthy condition. Given the amount of resources it takes to make the clothes, it is unwise to throw them away too. Colour blocking is a cool way to upcycle old clothes and breathe in freshness to your wardrobe. Mismatching two or more used clothes can reconstruct a whole new colour blocked style. Cutting used clothes and stitching it with components of other old clothes – it's something I did a lot ever since I learned tailoring in fashion school. Our used clothes carry our personality, character and memories – thereby making it more interesting to carry forward the old clothes onto newer styles.
CREATIVITY IS MAKING MARVELLOUS OUT OF DISCARDED.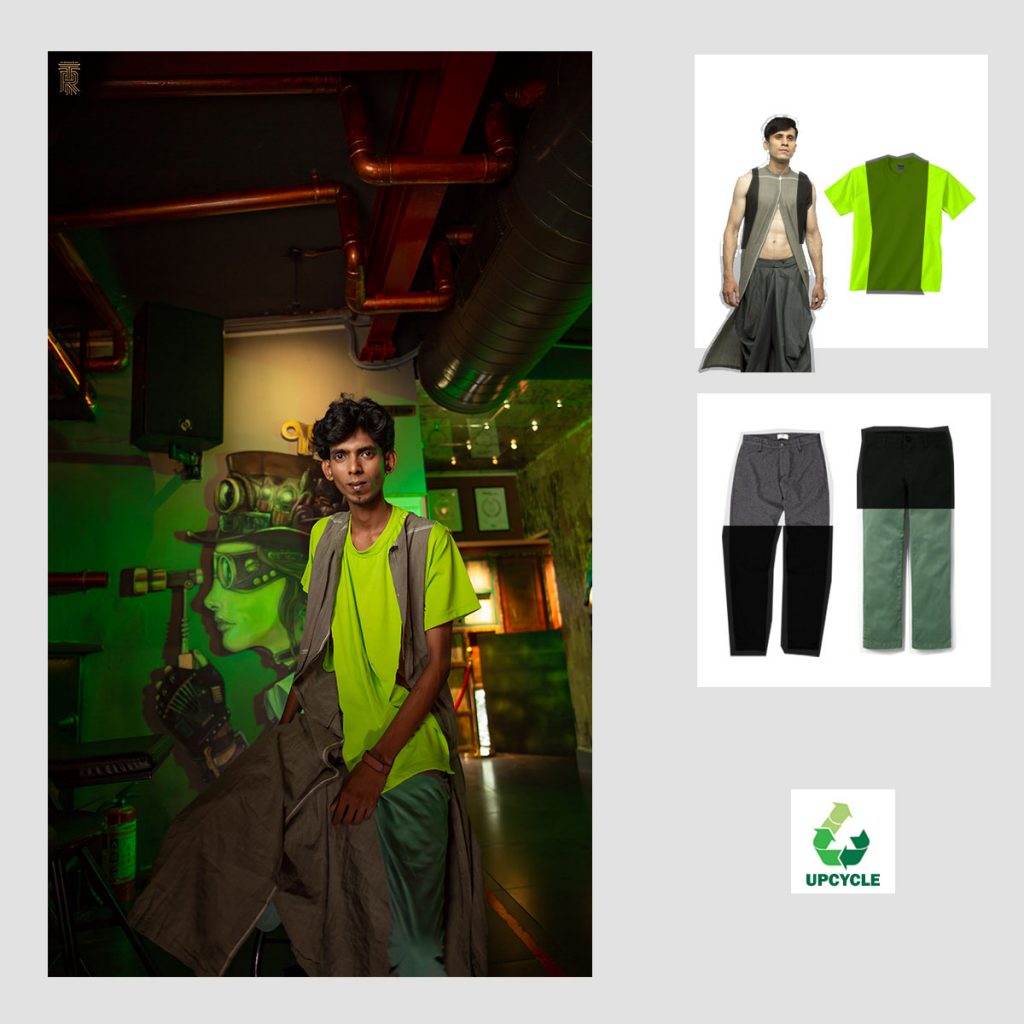 This gender neutral button-down green kurta was among the last samples I carried from my Beyond Binary collection. I upcylced the kurta by panelling it with used lime green tshirt to reconstruct a whole new Athleisure Kurta. It's probably to do with the football World Cup. Spain, Portugal and a long list of four to six other teams I supported have all been knocked out. Regardless of the shockers, football world cup has made this summer lit af. Football has managed to bring together people and cultures in a world where international political diplomacy is rapidly degrading. Athleisure trend continues to roar this summer on backdrop of FIFA world cup. The word Athleisure has not only made it into dictionary but even on to the street hoardings of Bangalore and Chennai. Athleisure trend has managed to bridge sportswear with casual and formal wear, thereby providing immense freedom and versatility in dressing for our fast multi-faceted lives. Athleisure has successfully combined fitness, urban lifestyle needs and fashion trends into one complete lifestyle solution. Athleisure trend has found the patronage of both fashion and sports industry. FIFA world cup only seems to amplify the influence of athleisure fashion in our everyday lives. Athleisure is totally here to stay for now.
The green Athleisure Kurta is teamed with colour blocked trousers – made from used grey and green pants. The entire look comprising of grey, olive and lime green, displays an array of greens in harmony. Green stands for naturalist ethos – the need to reduce, reuse and recycle. Upcycling old clothes helps us to re-discover the foundations of nature and serenity. Green explores the notions of celebrating what's natural.
In a pride flag, green denotes an individual's natural choice of sexuality.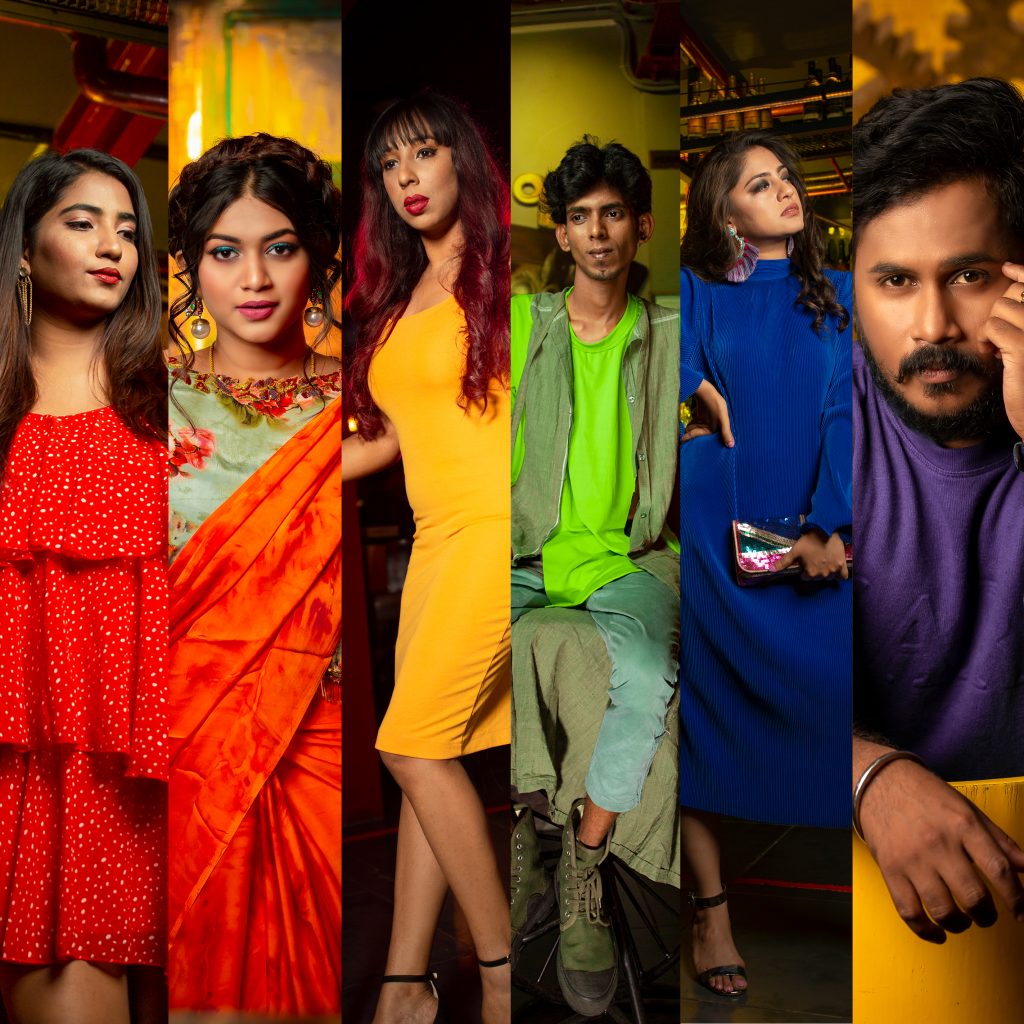 All images the above images were shot by Rajesh Thanikachalam (assisted by Thivakar) in solidarity with 2018 Pride Month featuring Chennai Fashion Bloggers (from left to right) Shiny, Shwetha, Neena, Purushu and Pavithra.