Giveaway – Purushu Arie Gender Neutral Clothing Worth INR 11,000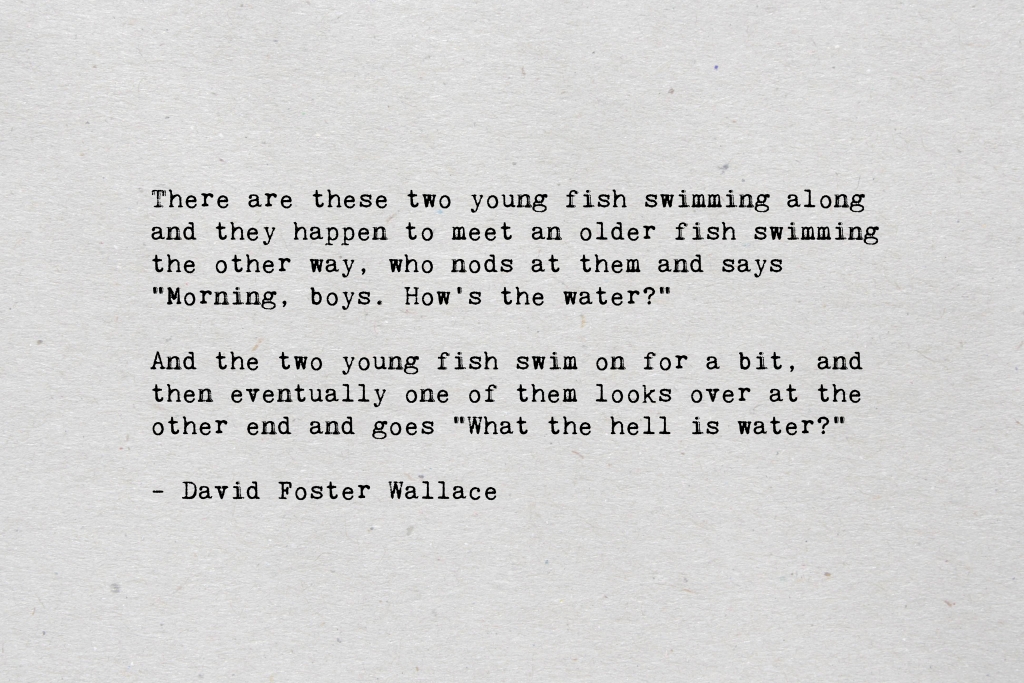 Time only seems to slip by like water. Living is merely building bridges to tomorrow, and perhaps burning down a few. Today is the bridge to tomorrow. This is water. David Foster Wallace's words, one of the greatest commencement speeches ever, was something new I stumbled upon this year and yep, we're two lost souls swimming in a fish bowl year after year. And as another year is set to bid adieu, we have to keep reminding ourselves over and over: This is water. This is water. This moment is a span we carry for a lifetime.
It's almost a decade now since I first stepped inside the NIFT New Delhi campus and at this moment ten years feel real fast. It took around four years since graduation to set up my fashion label and four years feel real long. Our sense of scale of time is as mercurial as what lies ahead. Earlier this year I set myself a vision to celebrate individuality by proposing neutrality of race, age, appearance and every other cultural conditioning and differences through my art. And with that vision, I launched Purushu Arie gender neutral fashion line, where the clothes don't carry a menswear or womenswear tag. The significance of what's drained and what's earned from launching the label has been immense on me. I singularly foresaw every work from redoing the website to cutting and stitching every sample and it was a considerable experience this year.
The queries in response to a gender neutral fashion label are inexhaustible but I bother to explain every time. For a society which lays down profound rules of gender norms & roles, my lookbook merely features a muscular man wearing women's clothes. Why is he wearing women's clothes? These styles will look great on women. Maybe. But they can look just as great and functional on a man too. Explaining gender neutrality in a gender-normative society is a never ending process but that's something I've knowingly or unknowingly signed up for – dialogues & discussion. Dialogues can potentially lead to reforms. Post-Genderism: A Non-Binary Gender Neutral Revolution Facebook group was launched with an intention to discuss, learn, inspire, encourage and help one another to look beyond the binary notion of gender.
In case, it still doesn't ring a bell, read these for starters:
Post Genderism Terminology & Etymology
Why We Wear What We Wear
Hegemonic Masculinity & Emphasized Femininity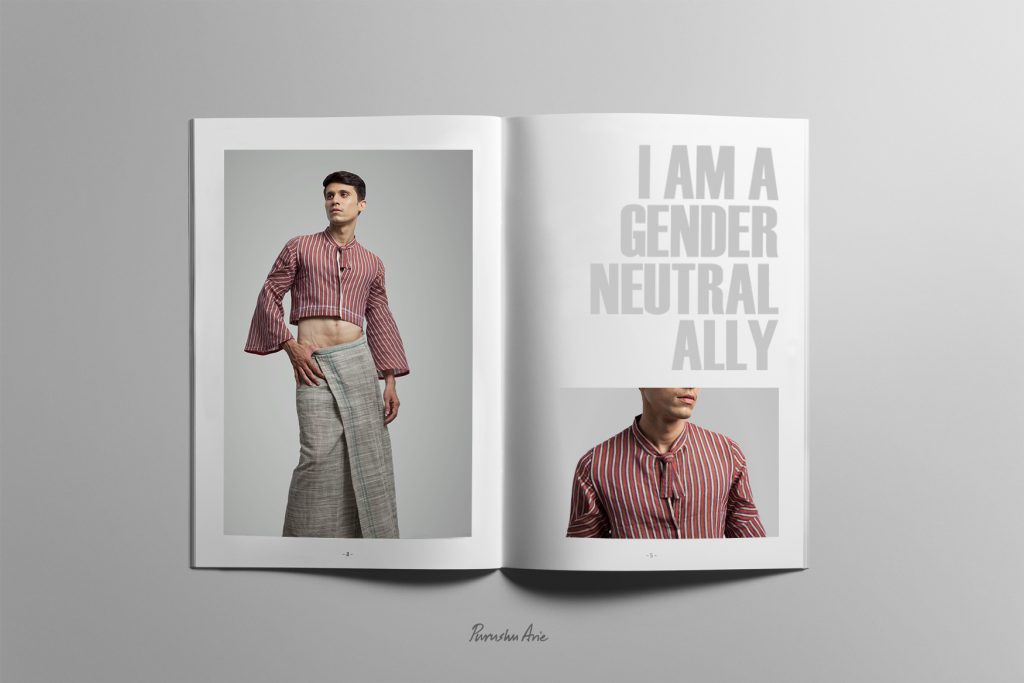 Gender neutral fashion is a simple idea where gender norms & roles don't influence your style. With New Year festivities around the corner it's your chance to have something new in wardrobe – I'm giving away two Purushu Arie gender neutral styles worth INR11,000. Please find the rules/guidelines below:
Giveaway is open only to follower of Purushu Arie on Instagram (@PurushuArie) or Facebook (@PurushuArie)
People living in India are eligible to participate.
The contest will end at 11:59PM, 12th January 2018.