The Political Statement Inherent in Style Statement: Early Indian Politicians
Ambedkar proudly wore his blue suit. In contrast, MK Gandhi gave up luxurious suits in favour of loin cloth. Nehru was among the first Indian men to feature in Vogue magazine. Indian nationalist movement, a reaction to colonial imperialism saw Indian political figures effectively use style statement as a significant political statement.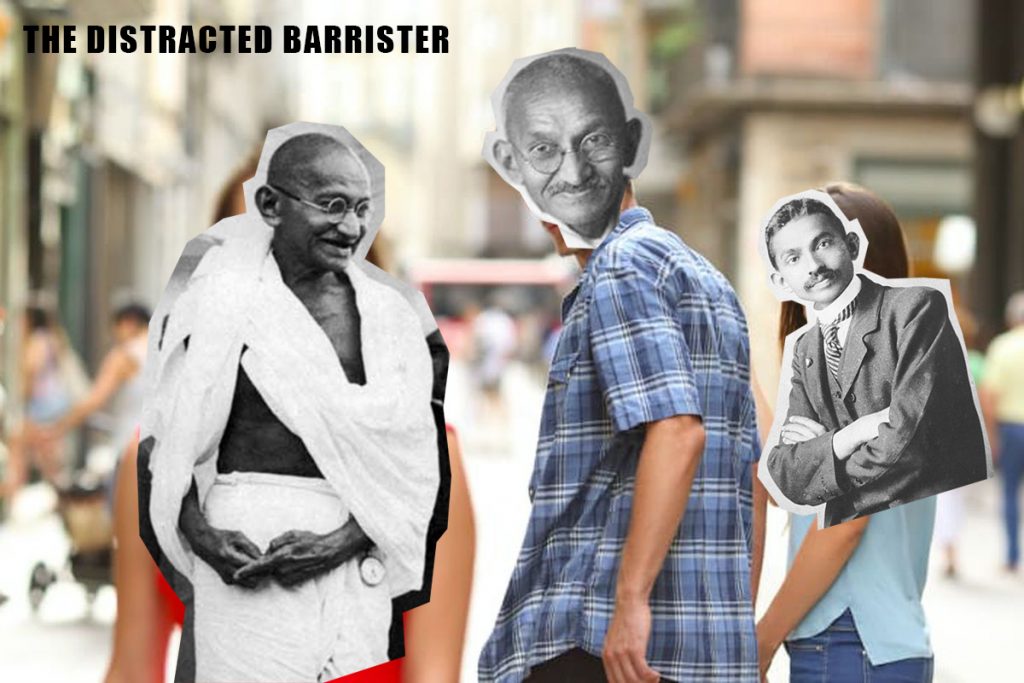 Gandhi probably donned charcoal classics or trendy neck tie patterns during his stint in South Africa. However, on 22nd September 1921, at Madurai, Tamil Nadu, he made a radical alteration to the way he dresses by adopting the costume of peasants whom he met on the train from Madras.
This is an almost Gautama to Buddha like transformation where a wealthy man decided to find liberation by adopting the masses. This philosophically means Gandhi did normcore before you. Let that sink in, lol. The modest dress code sends the message to relate, connect & strike a chord with the underprivileged.
Meanwhile….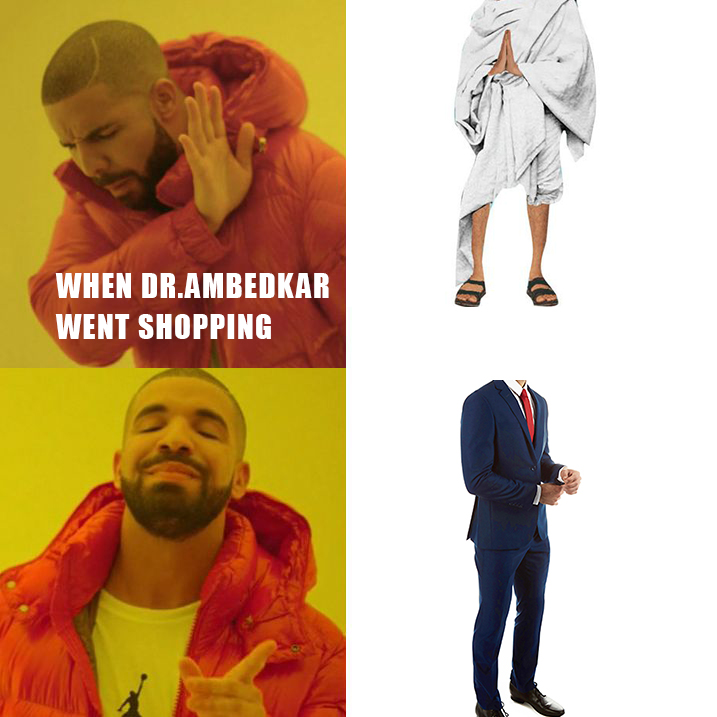 In Tamil blockbuster Kabali, Rajinikanth says, "Naan munnuku varadhu thaan prachnana, Munnuku Varuven, Coat Suit poduven." Translation: If my progress is your problem, I will make progress; I will don a coat-suit. It was among the rare moments when an Indian film didn't downplay the ambitions of Dalits. Rajinikanth's attire was a direct tribute to the champion of social justice in India: Dr. BR Ambedkar.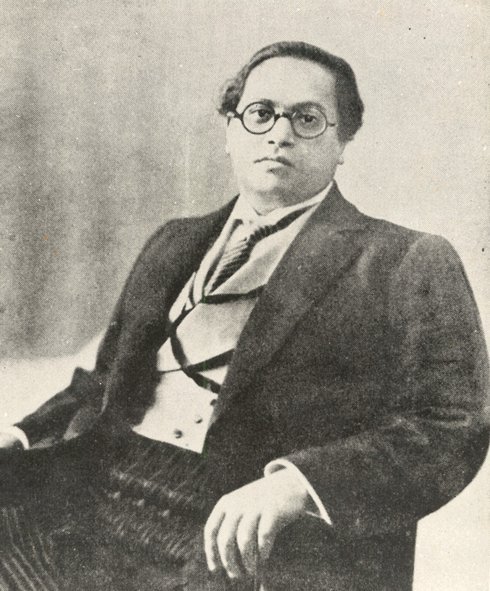 Dr. Ambedkar was the first untouchable ever to clear matriculation in Mumbai and his clothing mirrors his own journey: change and progress. His style openly contrasted Gandhi's politics of austerity. Having born into a community who were once denied even the right to cover upper-body, Ambedkar's blue suit which he wore for last three decades of his life was the first fundamental image of a modern educated universal Dalit man who rises beyond socio-cultural barriers and unjust.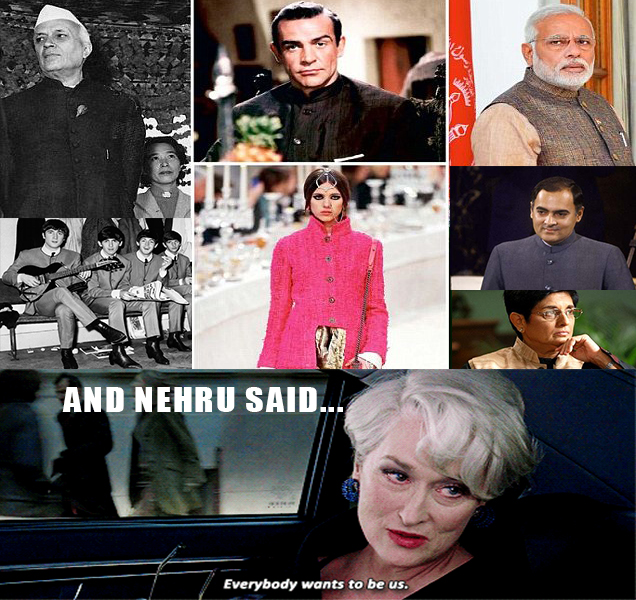 Nehru was yet another political figure who didn't shy away from dressing up.  Jawaharlal Nehru's clothing clearly didn't feel guilty for being elite. The first Prime Minister of India under whose watch the foundation of modern India was laid also went on to lay the foundation of modern Indian politician's uniform – The Nehru Jacket. The classy yet sophisticated jacket was so popular that everyone from The Beatles to Modi to Manmohan Singh to even Kiran Bedi has worn. Fashion designers like Ermenegildo Zegna and Karl Lagerfeld have used and drawn inspiration from Nehru's dressing. Nehru's rich elegant clothing not only paints a picture of visionary but offered aspiration goals for a young independent country.
Indira Gandhi made handloom saris the emblem of Indian women's power dressing. Laughed off as a gangi-gudia (dumb doll) on entry in politics, it was a matter of few years when the tag changes to iron lady (or dragon lady – depending upon who's narrating these tales.) Iron or dragon, her authority in the patriarchal world of politics was unquestionable. She chose functionality over vanity by chopping hair length but didn't completely brush away vanity and maintained a silver streak, – the iconic Indira Gandhi hairstyle was born.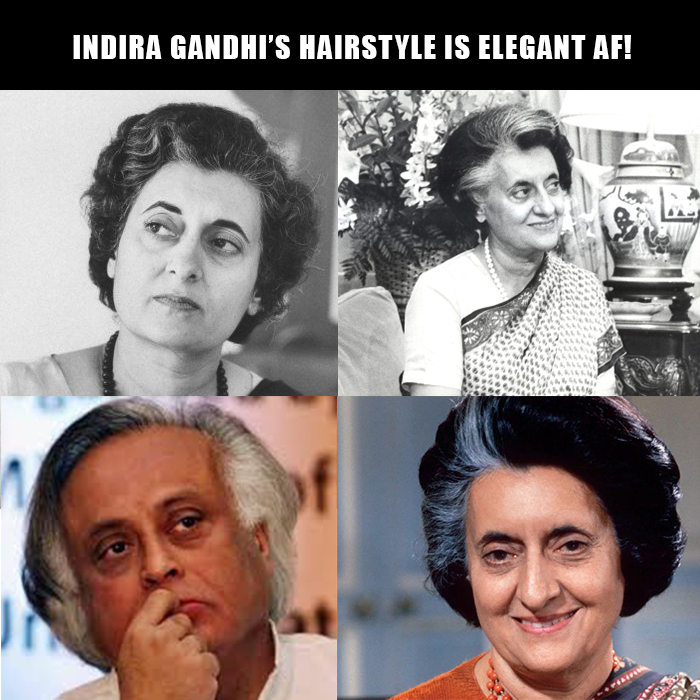 The first lady Prime Minister of India (& 2nd ever female head of a government in modern world) was a well travelled desi who embraced heritage with a modern twist by mixing silhouettes like trench coats and jackets with sari. Her neatly pleated handspun saris in earthly colours teamed with high-nape blouse and elbow length sleeves have influenced the sartorial choices of Indian women at workforce for generations to come. Indira Gandhi's sartorial statement was direct: I am a powerful modern Indian woman who means serious business and sky is my limit.