Changing Faces – Whispers of Self Portraits
Documenting the style evolution of self-portraits, varying medium, strokes, colour palette, thoughts and emotions. (Oldest to Newest).
You're risking a confrontation with self because the mirror doesn't flatter.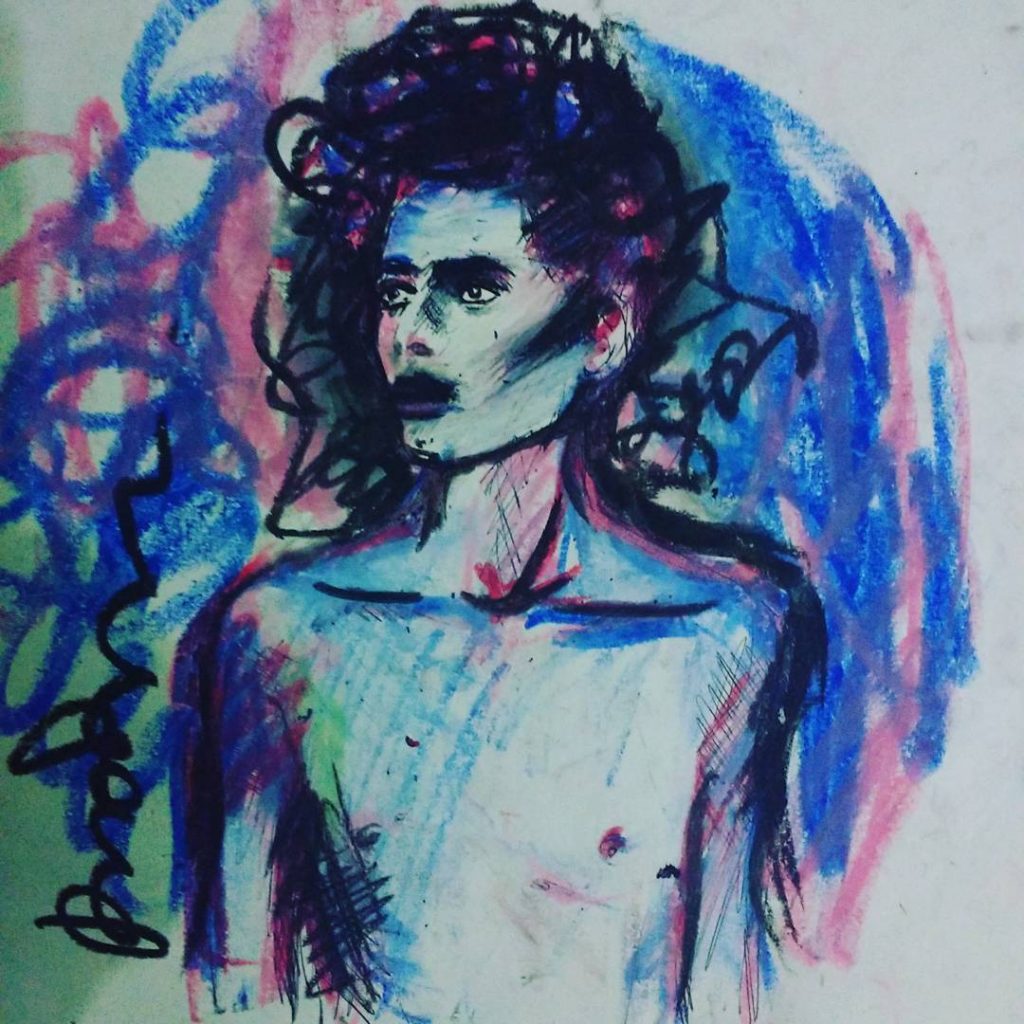 WARM BLOOD ON ICE | © Purushu Arie
If this is obsession, I like it. I like the thrill of it. I like this borderline of elation and melancholy. It feels like warm blood gushing in veins made of ice. I like the heavy flow of breath it provokes. I like the paradox where nothingness ends up filling the bottomless dark hole that this heart is. External conflicts are still easier to deal with. I have a bigger problem in tackling internal conflicts. Pain is inevitable but suffering is optional. Embrace the conflicts till time permits, for nothing lasts forever, even an innocent obsession.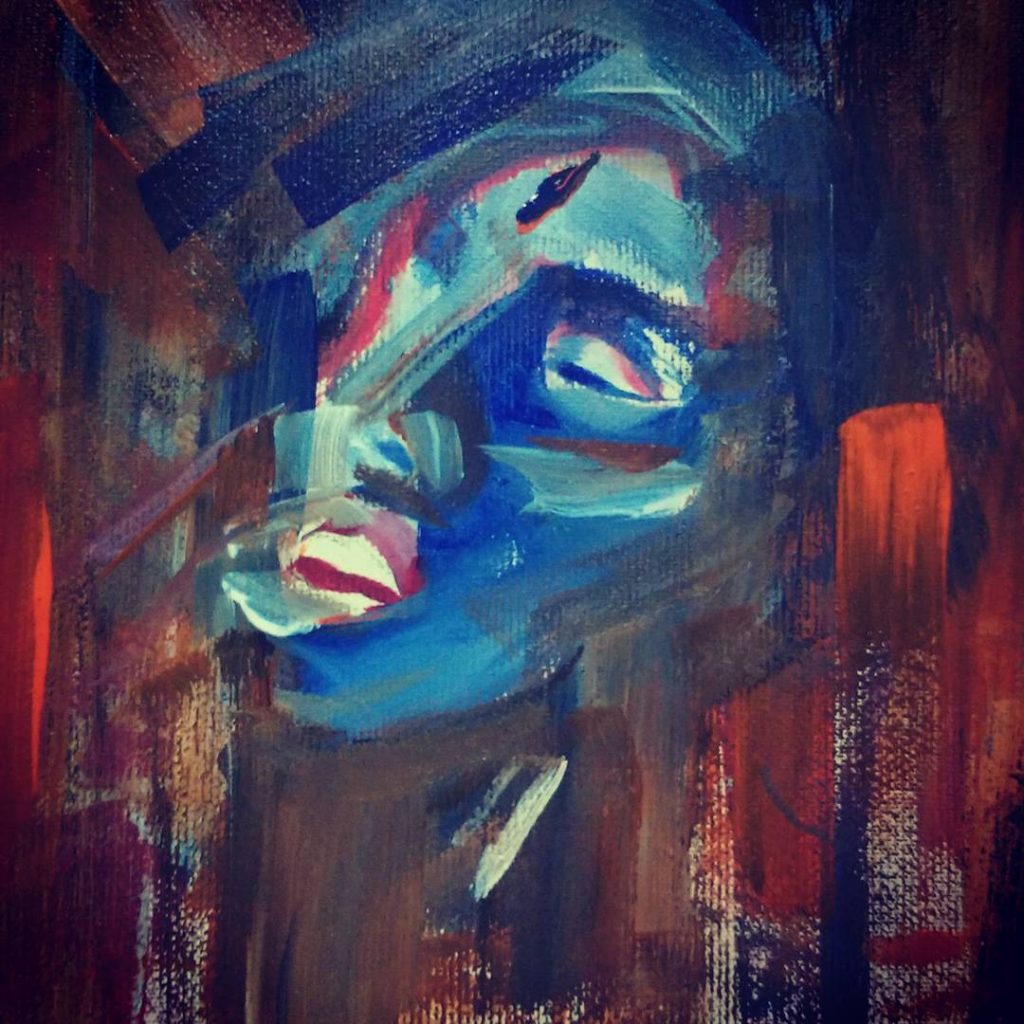 FIRE & ICE | © Purushu Arie
The ocean won't judge if I did good or bad deeds. When trapped, I will drown in dark waters. The fire won't analyze if I did good or bad. We all burn. The air doesn't understand whether the breeze soothes you or a cyclone kills you. Nature doesn't give shit about your life. We're insignificant pricks with selfish supremacist egos that can manufacture wishes faster they're ever fulfilled. Nature doesn't care about your philosophies of natural justice: karma. Nature doesn't care about your whining: prayers. However, you do have what the mighty & magnificent nature doesn't: a choice. The choice to care (or not): for others. Would you still care to do what you believe is good without expecting rewards: like going to heaven or salvation?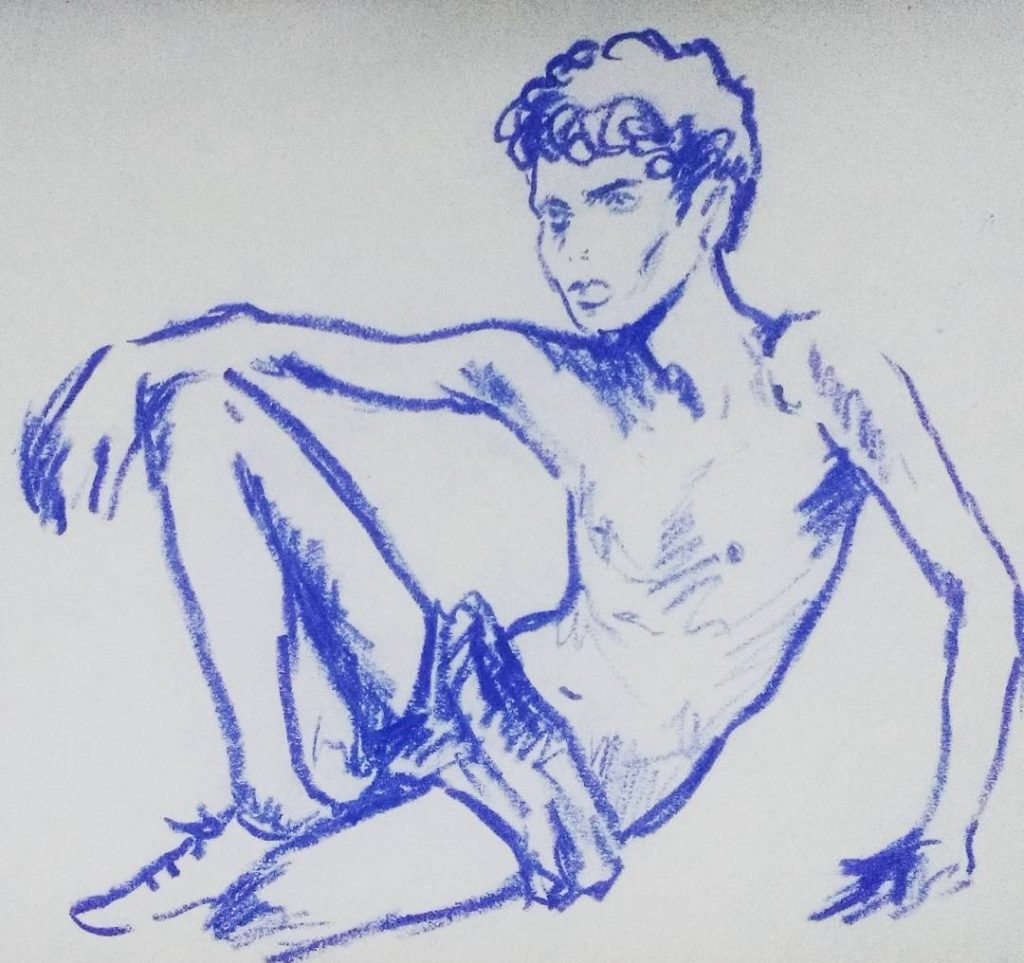 INSECURITIES IN ASHTRAY | © Purushu Arie
Sex is simple. You are biologically designed for it. You find someone to do it. Love isn't that simple. Nothing prepares you for that.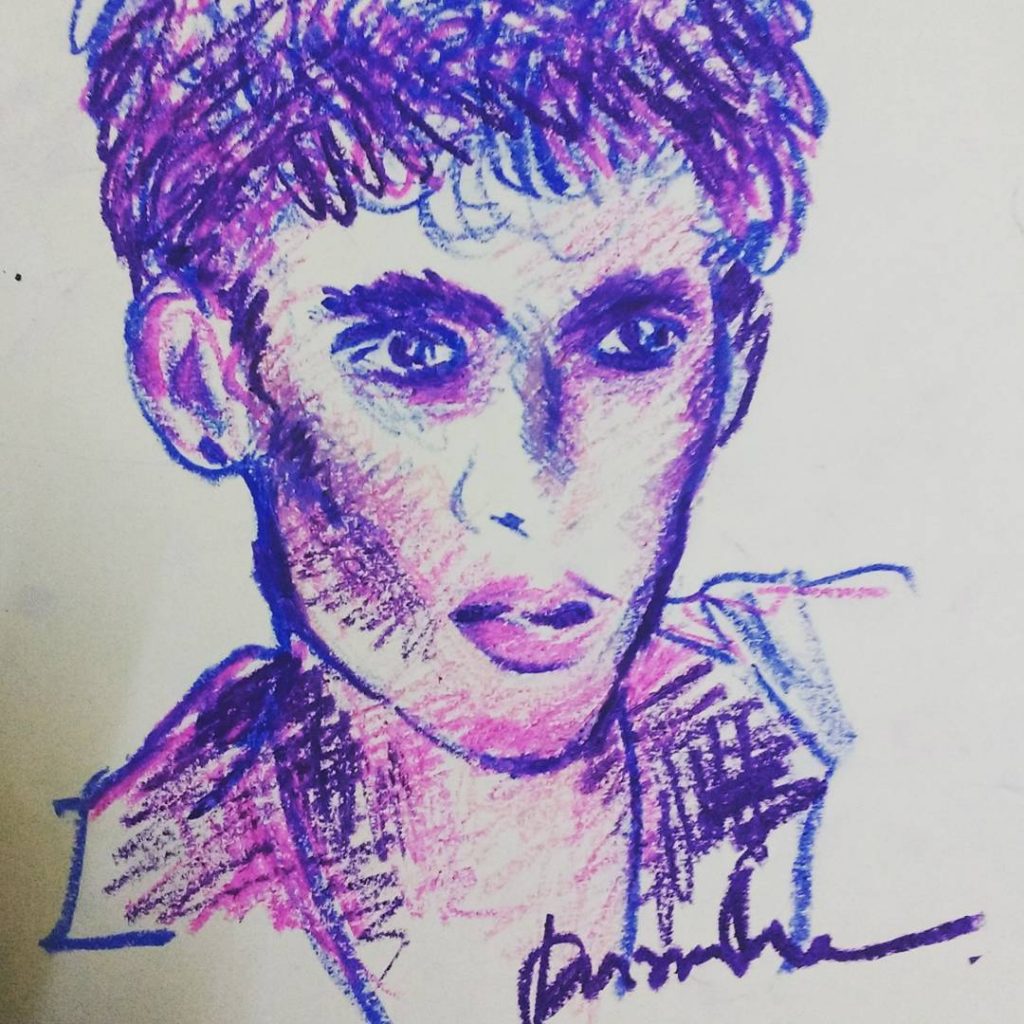 3AM SHADOWS | © Purushu Arie
A bullet for desire. Two more, for the thoughts. Three for hope. Stare at the black & yet, the lost sleep is nowhere to be found. Darkness was so colourful that he couldn't shut his eyes.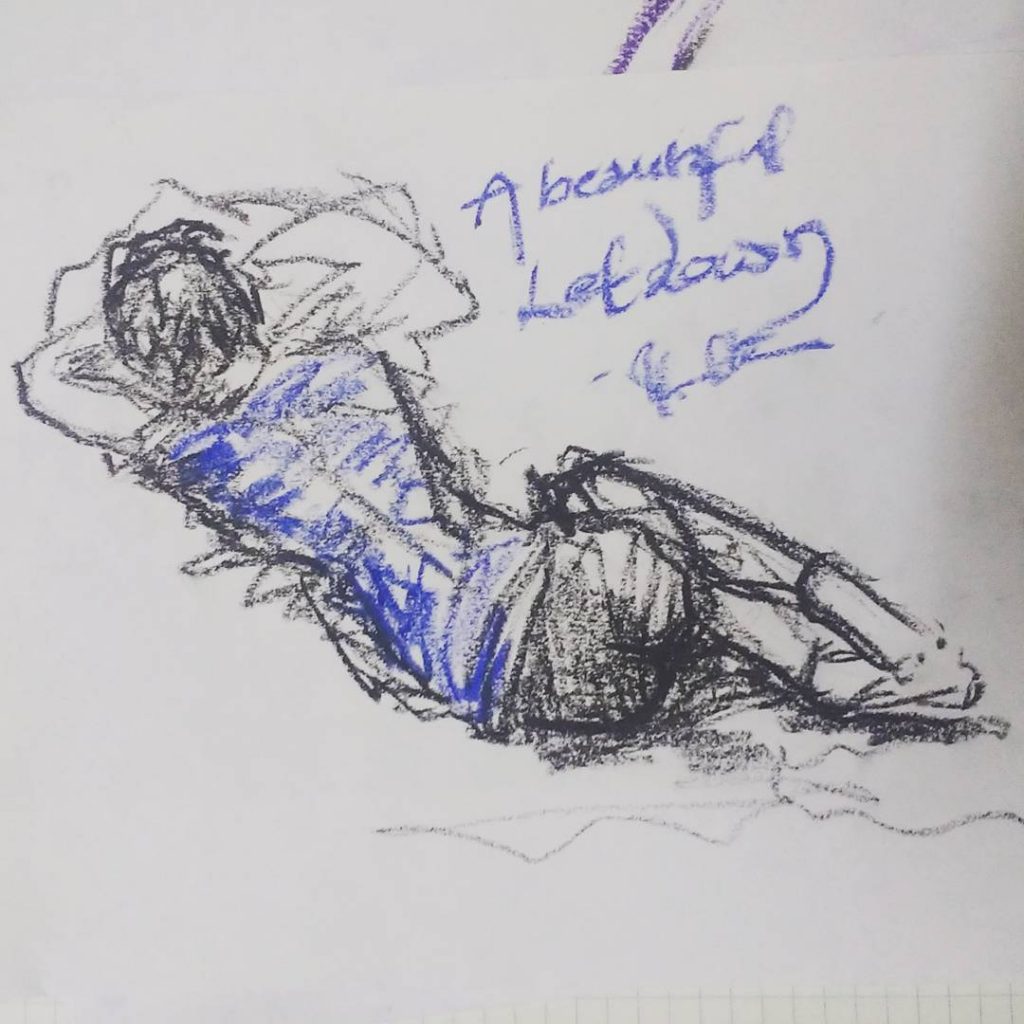 A BEAUTIFUL LETDOWN | © Purushu Arie
Pacifying bed of roses,
Veritable bedlam of thorns.
Find what you love,
And let it kill you.
Treasure trove found your way.
But you don't open up
& all that jazz is kept at bay.
So, do you give it up
Or give it away?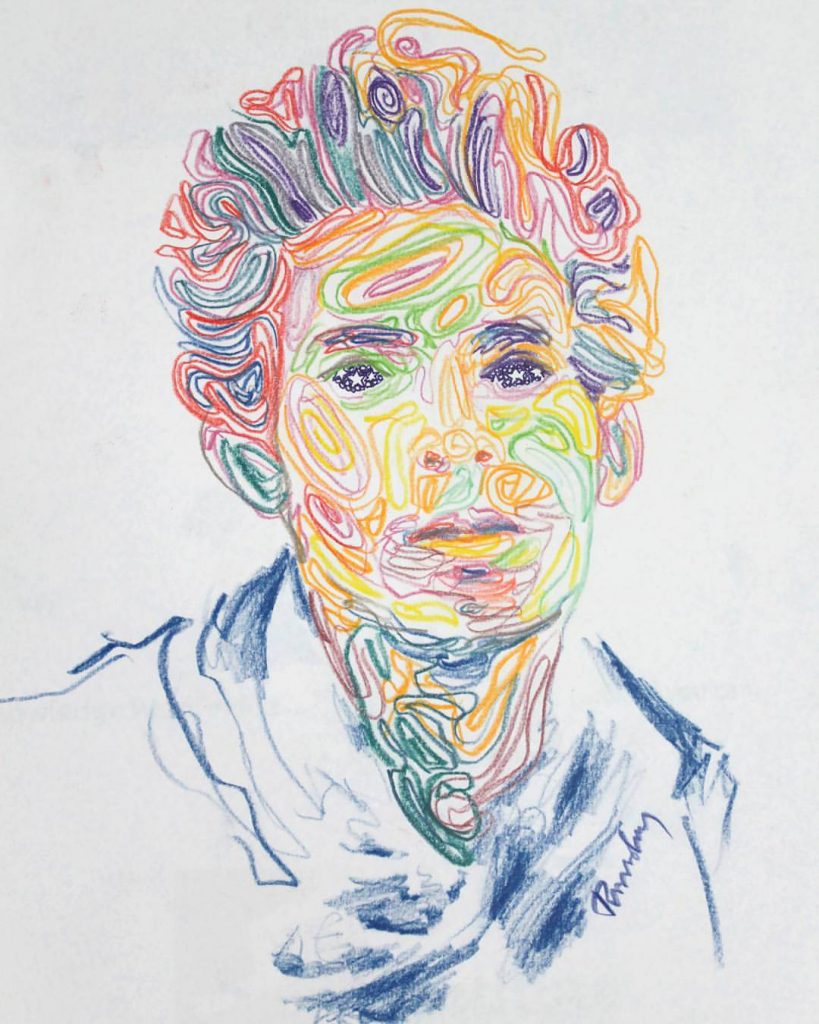 "SUGARMAN, SAVANT & SAPTARISHI", Pencil on paper | © Purushu Arie
I look forward to the day I'll smile that way again. Portable speakers resonated the words, "Sugar man you're the answer, That makes my questions disappear," locking the sensory perceptions together, both micro and macro senses. My jaw dropped at the sight of infinite twinkling white spots illuminating the sky that appears to be painted in blacker than the blackest pigment. My complex thoughts echoed in the vast black space where zillion constellations floated in stillness. My own point of view reverberated to me from a tremendous, tremendous distance. That galactic glimpse was an intriguing paradisaical ride. The Big Dipper or Saptarishi stood out among others. My sight wavered straight into the stars surrounding me by the fire. Lit in fiery orange light, faces wore vacant but deep expressions. A familiar face looked unfamiliar while an unfamiliar face looked familiar. They were people whose proximity wove a natural comfort zone. I already knew that I lived a moment I'll relive for times to come. Those were treasured memories that will be told and retold.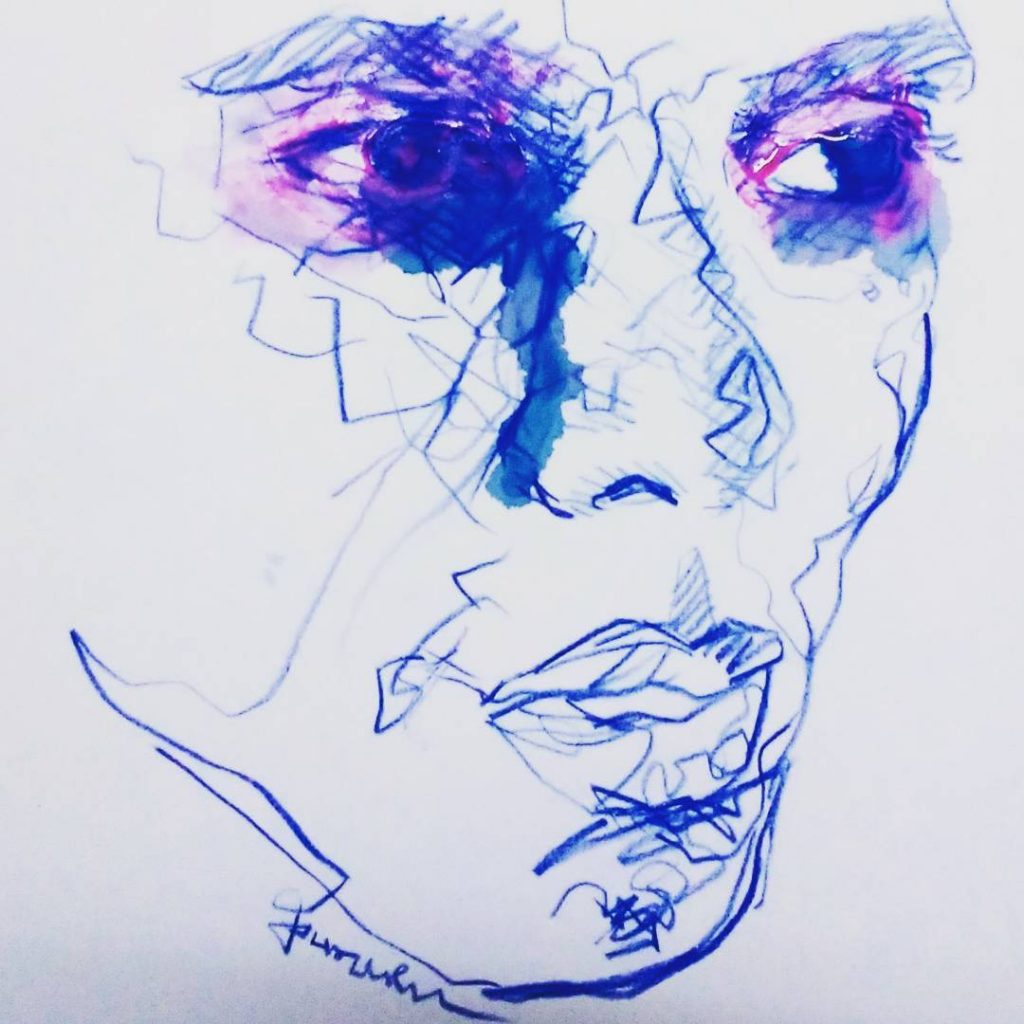 UTOPIAN LIES | © Purushu Arie
Overdosing on idealistic morals is dangerous psychological abuse. 10 years pass by and your highway turns blue. No signboard leads to a fairy-tale. Happy ever after is nowhere in sight. When the utopian rules are broken, you watch your faith fall. You hear voice call. That's when you lay your options open – what if tomorrow won't be better? What if circumstances return to kick you in the gut? What purpose drives you to embrace the potentially unhappy endings? Your deserved that warning back in time. You missed the starting gun & dunno where to run.
My 8yr old self avoided crayons for the broad strokes that often wandered outside the figures. However, the real growing up happened when I was no longer scared to colour outside the lines. You learn from experience that there's a method to madness. It taught me to embrace perfect imperfections. My ideas gradually advanced towards relativism from absolutism. People are quick to point out the flaws in Gandhi when I say, I admire his non-violent approach. As if his non-violent approach was no longer great because of the apparent flaws inherent in the human. Tell them about a trait you admire in Donald Trump, people are quick to dismiss it saying Trump is a horrible person. As if horrible people can't have some great traits up their sleeves.
I know nothing about limits and am open to constant experiments in life. A disciplined lifestyle, reckless drugs, long-term relationship, one night stands, monogamy, polygamy, disco, sun & sea, booze, grass, travel, home, friends, alone…. and one day when I looked back, eight years have flown by. Eight constructive and destructive transformative years.