Giveaway – Flipkart Voucher & Set Wet Gift Hamper #SetWetSignatureStyles
From Ranveer Singh to Ranbir Kapoor, celebrity hairstylist Aalim Hakim has styled who's who of Indian celeb power list. In association with Set Wet India, Aalim has created three extremely easy DIY hairstyle looks. The hairstyles have been crafted for every occasion – formal, casual and party. These looks are easy to do on self and also can be customized on different faces, following the natural fall of your hair, texture or length.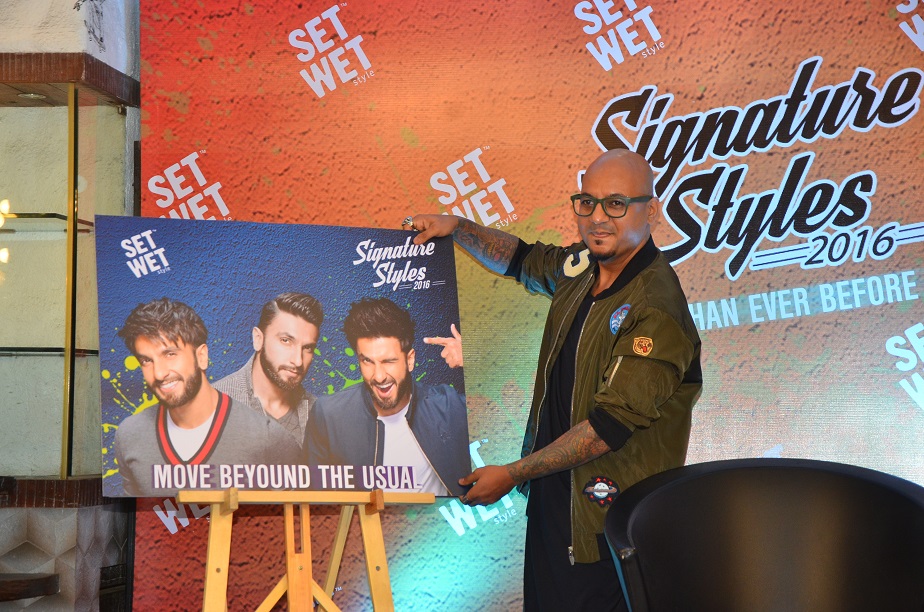 I was in Aalim's Bandra studio in Mumbai a fortnight ago, where the three #SetWetSignatureStyles were unveiled to India's leading fashion bloggers. Read on to replicate the 3 easy to do DIY hairstyles from Set Wet.
THE WANDERER STYLE
Heading for a regular day at college, or taking a date for a movie, or meeting your buds for a game for FIFA? All you need is a casual look that does all the work for you while you play it cool. So if you want to sit back, kick up your feet, and still look like you got it together, the Set Wet Wanderer Style is for you.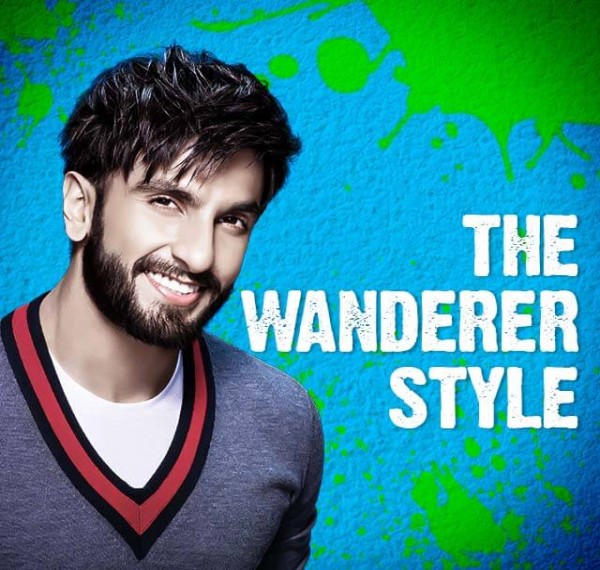 The hair
When you are keeping it casual, your hair has to be an effortless expression of yourself. Mould it into a bed head style that is natural to your hair, and it will be the best thing you can do for your look.
Inspired from hairstyling trendsetter Neymar Jr., the star of this look is the tousled texture and separation. With no defined grammar, it lets you play with a messy front, back, or sides, and adds a dash of surprise to your everyday look. Just 1 minute, and your hair will be cool, collected, and up for just about anything.
So here are the steps!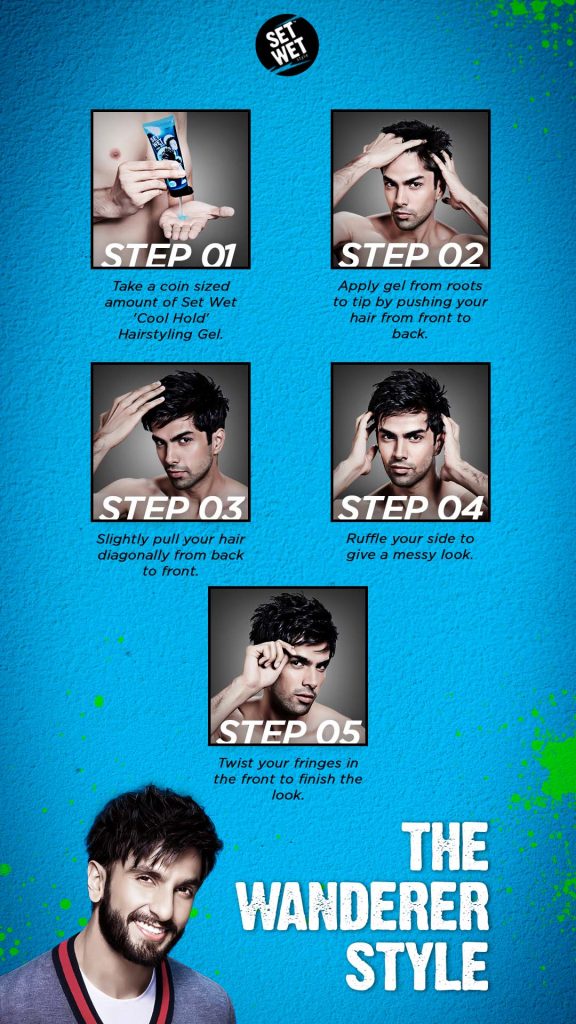 THE AVIATOR STYLE
You might need to make the right impression at your next pitch presentation or job interview, or perhaps get noticed across the ballroom of a wedding or dinner party. Just remember- today, formal doesn't have to be boring. But swag is mandatory. So if you are looking to impress at a formal do, the Set Wet Aviator Style is for you.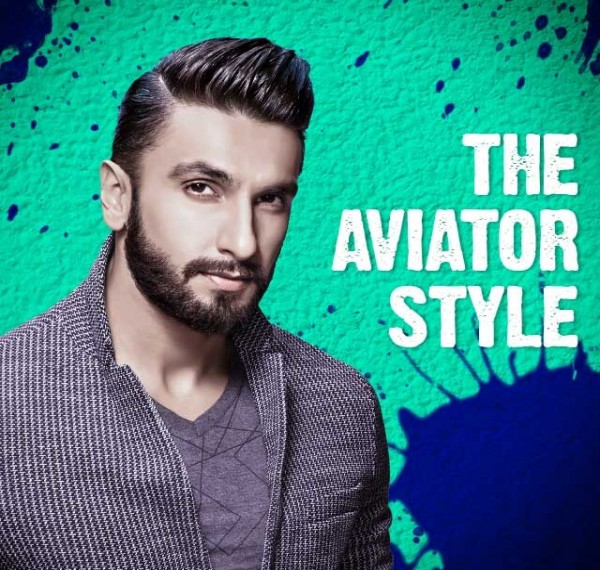 The hair
In a formal gathering, your hair is one of your most important accessories. As the craftsman of your hair, it is in your hands to mould it into a style that is understated yet sharp.
The key to this hairstyle is the partition, while instantly gives you a serious, controlled look. The sides are kept tight, while the top is left with some movement. As a throwback to Cary Grant's 1940s sleek side part, it will make you look like the cool guy who can mean business when he has to. Just 1 minute, and your hair will be ready to do the talking for you.
So first up, the steps!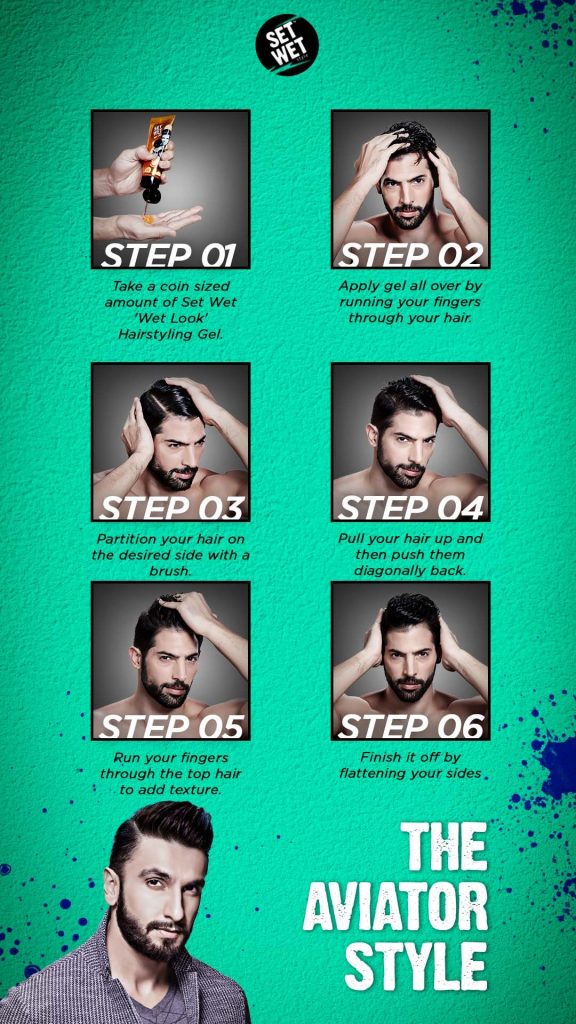 THE SUPUNKSTER STYLE
So what's it going to be? An epic night out with your crew, an office party with colleagues, or a festive get-together with your family? Whatever party plans you might have, you need to be the life of the scene, without falling on the wrong side of flashy. The Set Wet Spunkster Style should have you all spruced up to get your well-styled, party face on.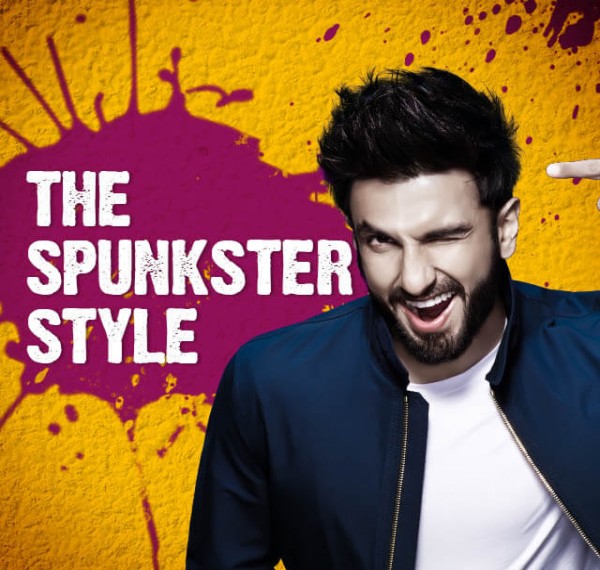 The hair
At any social do, your hair is your most noticeable feature in a sea of heads and bodies. So if you are looking to make a good first impression, it needs to do all the talking.
This style is a fresh, daring take on a peaked side crop. Styled off the hairline, it is spiked from front to back at a 45 degree angle, adding height and movement at the same time. With the sides kept tight, it has the right amount of geometry to the look. Just 1 minute, and your hair will stay on point all night long.
So now, the steps!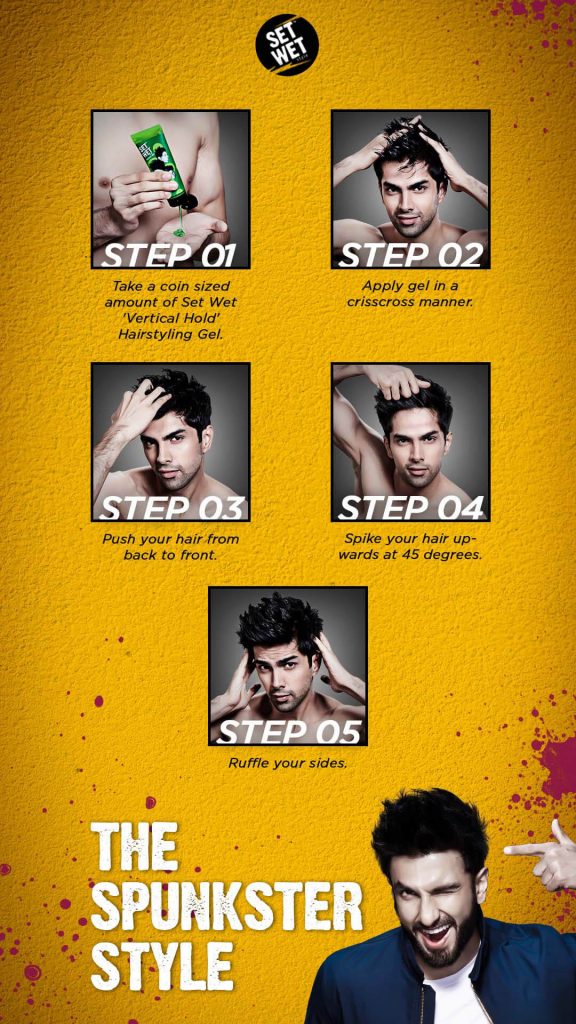 THE GIVEAWAY
So it's time to upgrade your style! Try any of these #SetWetSignature hairstyles to win a Set Wet gift hamper & Flipkart voucher worth INR1000. Follow the rules/guidelines below:
Follow Set Wet on Twitter (@SetWetIndia) and Facebook (@SetWetStyling)
Share your photos featuring any of the hairstyle with hashtags  #SetWetSignatureStyles  and #SadaSexyRaho and tag me, @purushuarie (Twitter/FB/Instagram)
DISCLAIMER:
1. All men living in India are eligible to participate.
2. Do not forget to use the hashtag #SetWetSignatreStyles & #SadaSexyRaho, and tag@purushuarie in your posts.
3. One lucky winner will be chosen jointly by myself & Set Wet India.
4. The contest will end sharply at 11:59PM, 7th October 2016.