Hedonism of Youth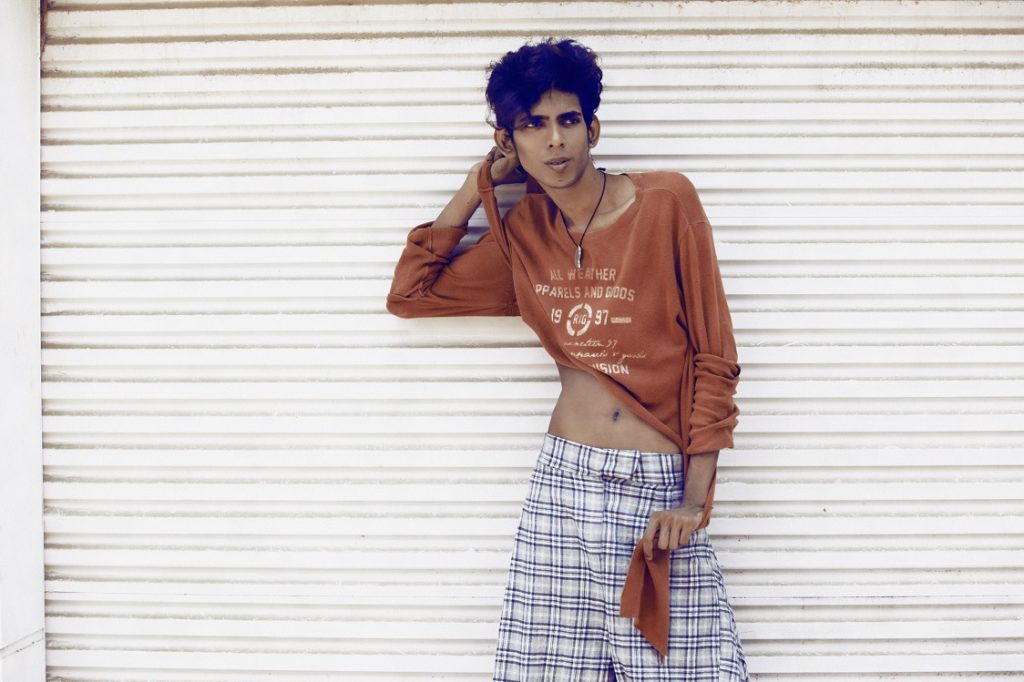 A lungi skirt, dhoti trousers and lungi pants – all gender neutral; what kind of men are ready for these clothes? Why only men? I no longer have a gender in mind when I design clothes. It's mostly experiences that I translate into my creations. I nostalgically romanticise the past and seek relevance by embedding the present: the two aspects manifest into my dream for immediate future. I don't worry much about the future. I was never too emotional and I am being honest to my modest emotions when I say that. My garments radiate more emotions than I do. People talk about having a soul, I have a bottomless abyss. Life is like an underground rave – dancing bodies pushing you from all sides, music so loud that you can't hear what the other is saying; you're just drunk with your own securities and insecurities and dancing like tomorrow doesn't exist. Living the moment opens up a whole new avenue of unexplored desires. What's life without desires? I like the simplicity of desires – they give you pleasure. I ask myself, what was the last thing I did for the first time? My life is all about raw honesty. Do what you like, live and let live.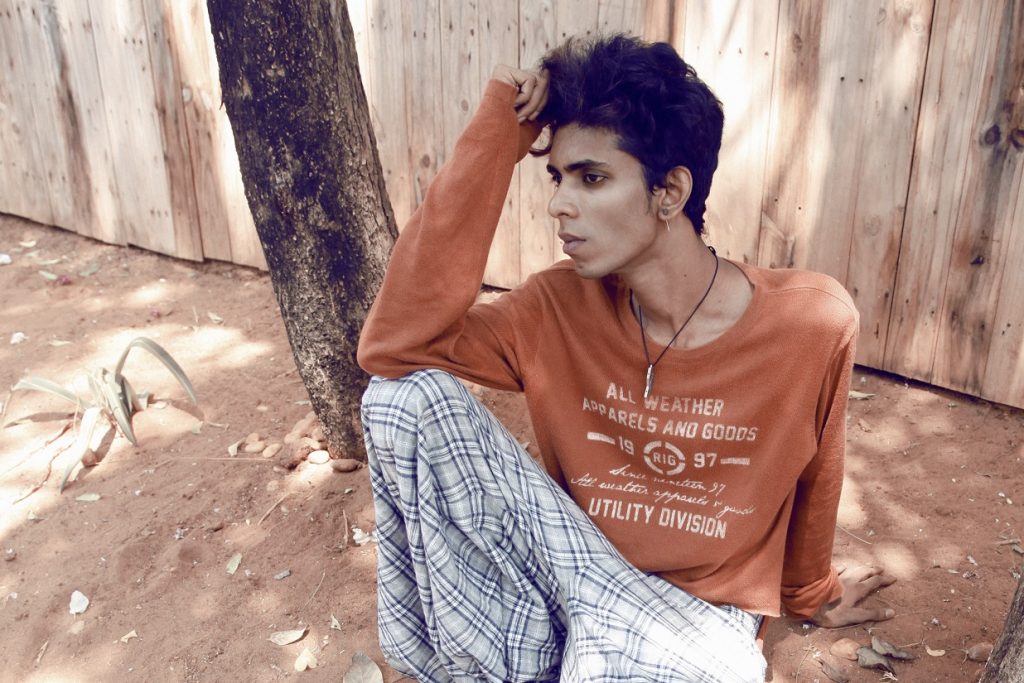 Let thy desire flourish,
Follow thy desire and thy good.
Fulfill thy needs upon earth, after the command of thy heart,
Until there come for thee that day of mourning.
I know nothing about limits and I am open to constant experiments in life. A disciplined lifestyle, reckless drugs, long-term relationship, one night stands, monogamy, polygamy, disco, sun & sea, booze, grass, travel, home, friends, alone…. and one day when I looked back, eight years have flown by. Eight constructive and destructive transitional years. Eight years of happiness and freedom. Sometimes, I recollect flashes of livid lightening relentlessly illuminating the room filled with grey smoke. Green grass lay as burnt ash in an empty cigarette pack. I remember how I was high and I fucked. Nothing but sweaty skin gleaming like shimmery sequins. That's the rawest glamour can get. Hotel California played in loop all that night. I naturally favour rock music. Psychedelic rock. Sometimes, psychedelic trance. May be, it's about the psychedelia. Pink Floyd. Liberation. Punk. Glam rock. David Bowie's personality. Keith Richard's slender torso and hollow cheekbones. His drug addiction. In several ways my perception of male sensuality, masculinity and alpha male was redefined by sex symbols of pop culture history.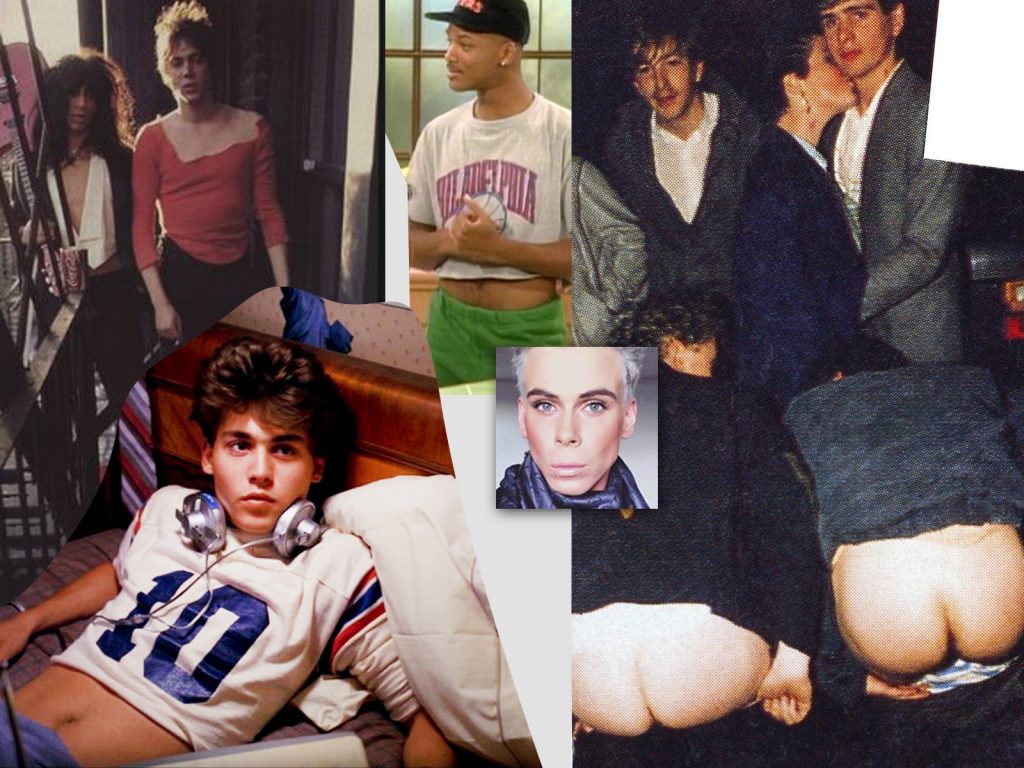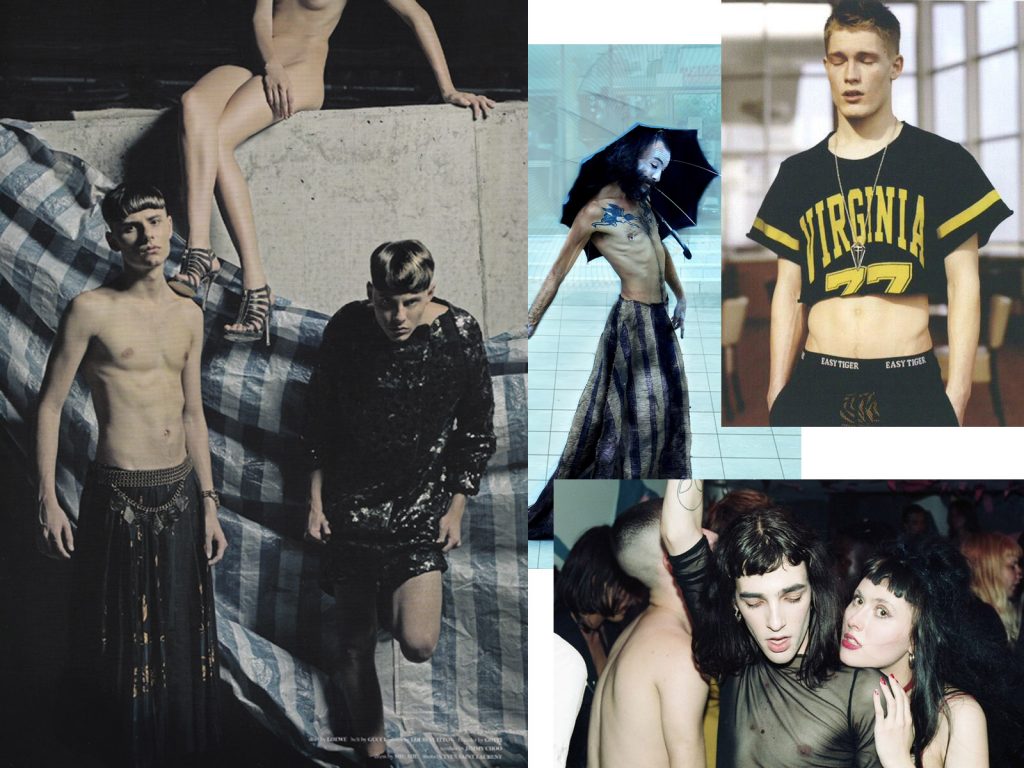 Philosophy of hedonism encapsulates a large part of youth culture. Satisfaction of desires helps you explore multiple facets of your own personality. Multiple facets of my own personality go into my creations. My clothes are not for fast fashion sell-outs. It's for those who know nothing of limits and take pride in individualism. As societal constraints of lifestyle are dropping like flies, the rules of dressing are questioned in my creations. The archetypes of masculinity are chopped as the hemline of the t-shirt is slashed and destructed. New rules are constructed when a dhoti and lungi fuse together to create a pair of trousers. The outlook is just another experiment kindled by curiosity that celebrates hedonism of youth.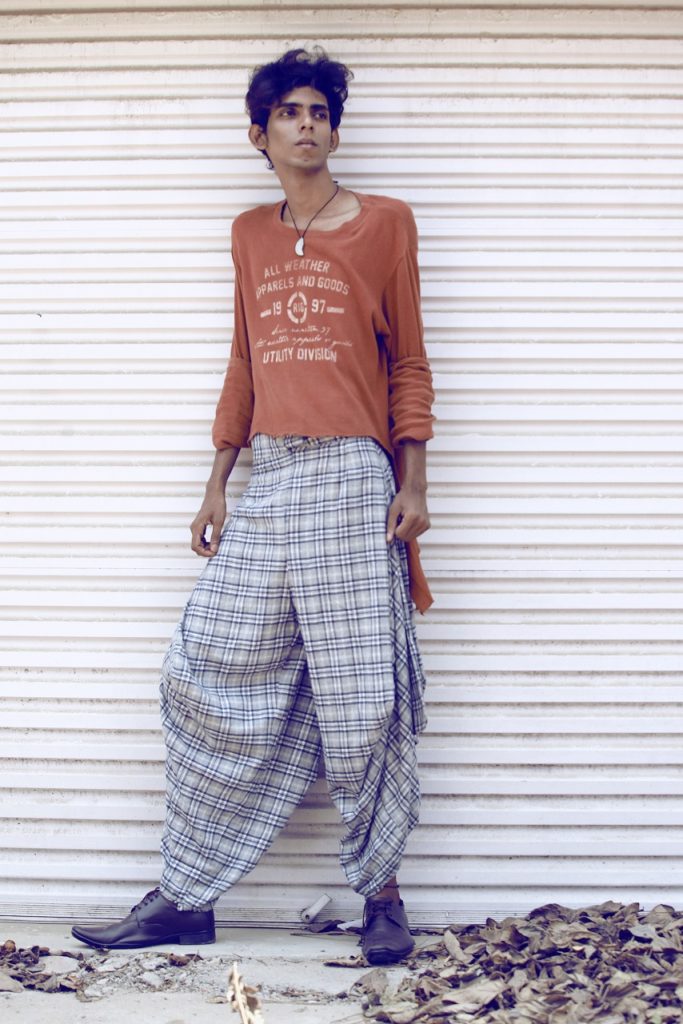 Photography by KumAr Photography
Wearing: Lungi Pants designed by Purushu Arie + DIY crop top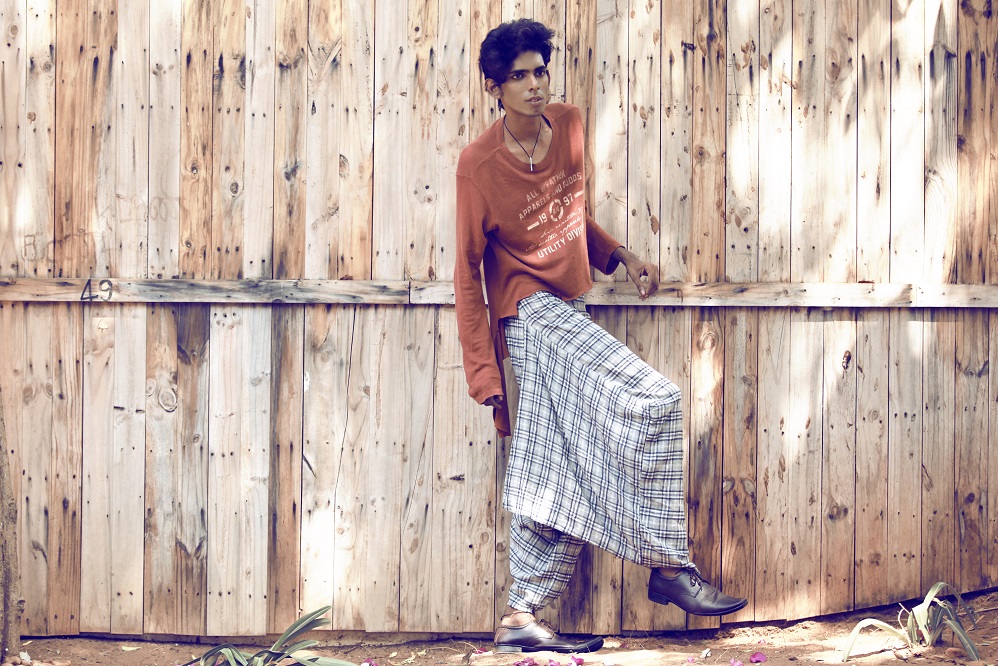 FOOTNOTES: My blog was listed in Links à la Mode round up, June 9. Find all the top 20 stylish reads curated by Independent Fashion Bloggers community below.
SPONSOR: Amazon's Shopbop Rachel Comey, MIKOH Swimwear, Temperley London Dresses, Lioness, Sydney Evan, Arik Kastan, Bridesmaid Dresses, Boyfriend Jeans, Lace Tops, Men's Etudes