Success of Vetements has exposed a generation of fashion victims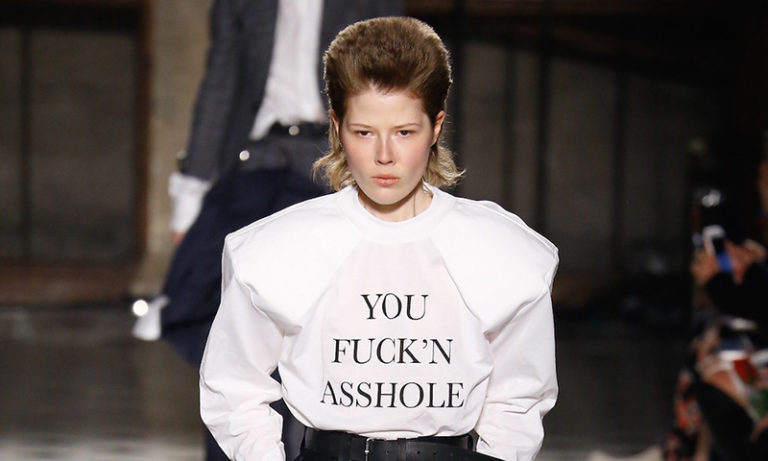 Vetements is one of the smartest fashion brands to happen in recent years. The brand's anti-fashion philosophy may not be completely new but the brand's approach is quite fresh. Vetements has managed to target a generation of fashion victims who want to be a part of fashion but don't get fashion. The patchwork denims and logo play are a throwback to iconic Margiela of 90s. The reconstructed separates are not only creative but functional too. Vetements safely borrows from the past and yet has cleverly commanded the involvement of the present generation of millenials. The information era is dead and millenials live in the dumber marketing era. Quantity & hype supersedes quality. A generation of fuck'n assholes couldn't help but get all amused when Vetaments runway featured derogatory messages like "You fuck'n asshole." The duck faced Instagram generation went gaga over the yellow DHL logo printed t-shirt with a WTF $330 price tag. Are you NUTS? Quite predictably, Vetements got bloggers talking and has created a stir in the streetstyle segment.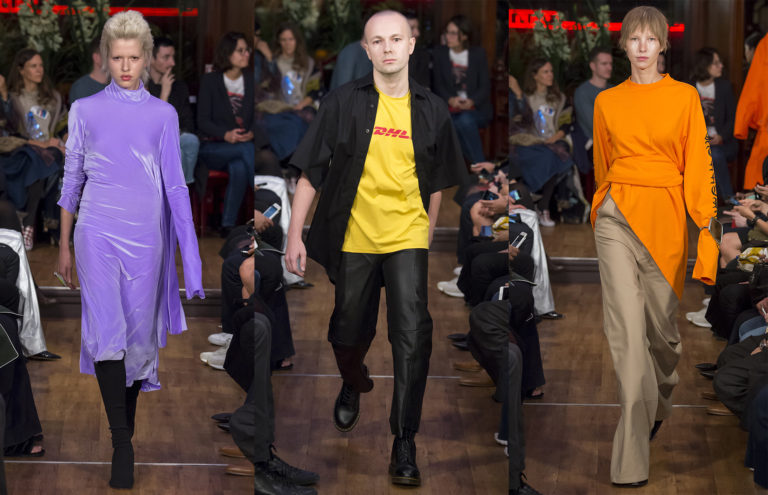 Our generation's vulnerability to faddishness and materialism has rather blurred the vision towards art, craft, quality, innovation or design. The names matter more than the design of clothes now. Hence, the endless celebrity lines taking over fashion weeks. Instagrammers wear blazer with pocket square to get a pedicure. At times when brands are reporting drop in sales figure, how did Vetements tap the game? Vetements placed whopping price tag on ordinary but attention grabbing designs which make a great fodder for a trending hashtag. The success story of Vetements has exposed a generation of fashion victims out in open.