Why Do We Download Way Too Many Apps That We Don't Even Use?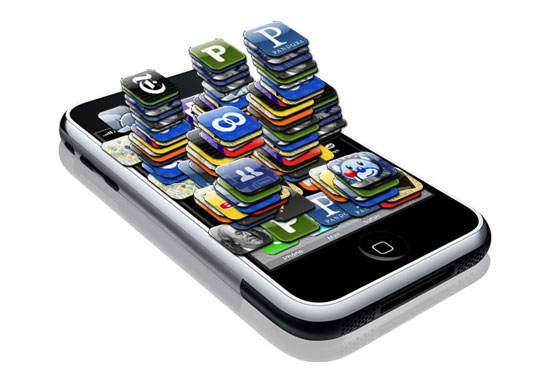 How many apps do you have in your smartphone? There are more than 50 apps in my phone. I download a new app every time Refinery29 or Hypebeast publishes a new "Top 10 Fashion Apps You Need Now". Apps are amazing. They keep you connected, provide entertainment, aid you in networking and make life simpler in just one touch. And yet surprisingly, I don't use more than 80% of my smartphone apps even in a weekly or monthly basis. I simply go on to uninstall them after not using them for 4-6 months in continuum. I ask myself why that happens. I found the answer when I downloaded Band app recently. Band is a community app that felicitates group communication. From fashion to football, the app has various communities in a fresh clutter-free layout. In Band, I've created a community of fashion bloggers (which you can join btw), interact with new fashionistas in other style communities, I discuss Champions League in football supporters group (Real Madrid & Arsenal of course) and share my fashion illustrations in other art groups. The app has connected me with a whole new audience altogether. Instagram, Whatsapp and Twitter are the only other apps which I use on a daily basis. I use Instagram to share my fashion illustrations and the app helped me tap a new bunch of users other than my blog, FB & Twitter followers. Band app supports URLs and is a great place to share my blog links. I usually scroll down my Twitter app in night just before hitting the bed. And, I use whatsapp deepening upon my mood-swings. There are other apps like Uber or Ola which don't require everyday usage but come in handy quite frequently. When I say I don't use 80% of apps in my phone that almost means that I use the remaining 20% apps religiously. Insta, Whatsapp, Twitter and Band are the apps responsible for almost 80% of my data usage. It eventually boils down to how the app fits your necessities. I devotedly use the apps that cater to my needs and almost don't use the ones that don't offer anything new.
Usage of app also depends on the convenience. The Facebook app for example is one that I've downloaded several times only to uninstall later. I find it lot more comfortable to use Facebook in a browser than in the app. The FB app only takes unnecessary space in my smartphone. Snapchat is yet another app I've downloaded only to uninstall after a month. The fashion bloggers I briefly followed in Snapchat shared photos of everything from their morning breakfast, gym selfies, their nail polish color, coffee date with bae, puppy's cute pose, dinner at fancy restaurant and I realized I can survive without all that compulsive self-obsession. I had to uninstall it to preserve my sanity. Shopping apps are the other hot thing in app markets. However I only have one shopping app which was pre-installed in my phone (and I've never used it). Somehow, I prefer opening 10 different shopping websites in my PC and select the right product by comparing products in all the 10 websites instead of narrowing myself to products in one particular store's app. Usage of games and entertaining apps totally depends upon how busy I am. Sometimes, I don't use them for several months in a stretch and on other occasions, I am guilty of spending my entire weekend trying to finish Candy Crush Saga.
I used this weekend to wipe out all the unnecessary apps I've installed in my phone. I've uninstalled apps to improve my smartphone's performance and also to make space for other new apps I am planning to install 😀 What are the apps that you use regularly? What are the apps that you dislike? Do leave you feedback in comments and don't forget to join Fashion Bloggers Community in Band app. Right now, I am spending way too much time in that app!