Take Style Notes From These Men Wearing Skirts
Men wearing skirts has become an IT thing and so has gender tags associated with the skirts. "Man-Skirts". WTF. A skirt is a skirt, irrespective of whether it's a man or woman wearing it. How fragile is your masculinity that you need to add "man" prefix to a skirt to make you masculine? But then, that's the whole point of gender neutral fashion statements – to expose the gender polarized society that we live in. Is men wearing skirts cross dressing? May be for the ignorant souls since skirts were predominantly worn by both men and women till 1800s. Skirt like silhouettes are still worn by men in various cultures outside the Western society. The lungi worn in India, Kilts of Scottish men and sarongs and wrap silhouettes are still worn by men in various cultures. Men are rediscovering the comfort and practicality of skirts. From international celebs to streets and even villages in India, here I bring you some sartorial inspiration – take notes from these stylish men wearing skirts.
1. JADEN SMITH
Young Jaden Smith has established himself as an important style icon who propelled the popularity of skirt among men in Western society. He wore skirt to prom, wore skirt in recent Louis Vuitton campaign and elevated the style game further by donning the skirt in Vogue Korea spreads. Jaden Smith has worn skirts on various occasion and Googling Jaden Smith's public appearance can show up myriad of skirt styling ideas. Here's one my favorite look of Jaden Smith casually teaming the skirt with shorts for an uber cool daytime look.
2. WEAR SKIRTS WITH TROUSERS
Jared Leto not only gave us some of the wickedest roles and  wackiest snapchats but uber cool gender neutral fashion statements. Black skirt + Black pants + Turqoise blazer = Red carpet worthy look!
3. SKIRTS WITH WHITE SHIRT
And that's how Marc Jacobs goes to office!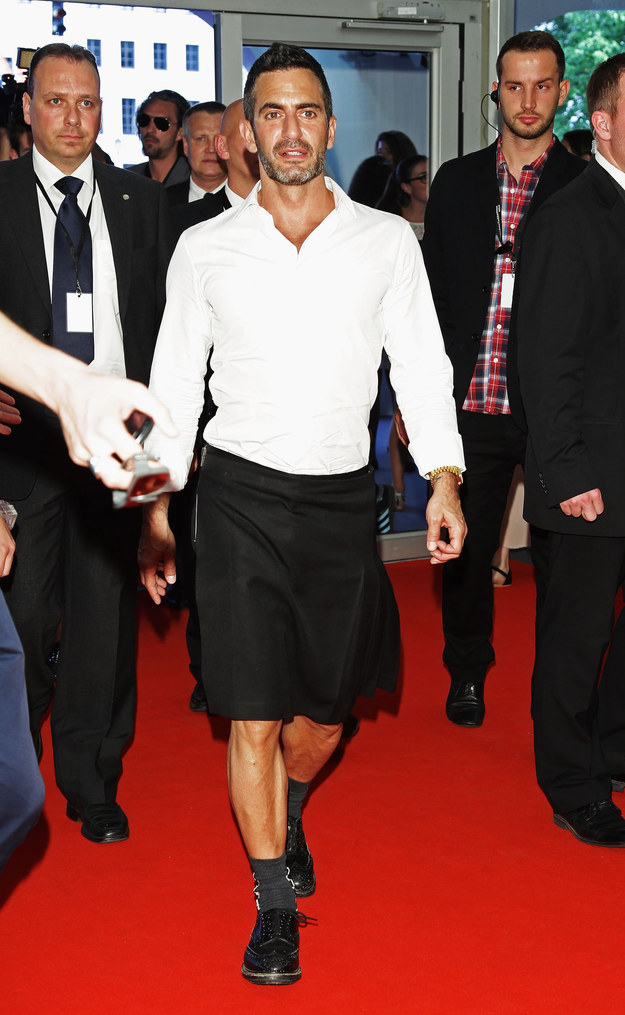 4. SKIRTS LOOK GREAT WITH BOOTS TOO
Wear skirts with floral shirts for a trendy gender neutral statement.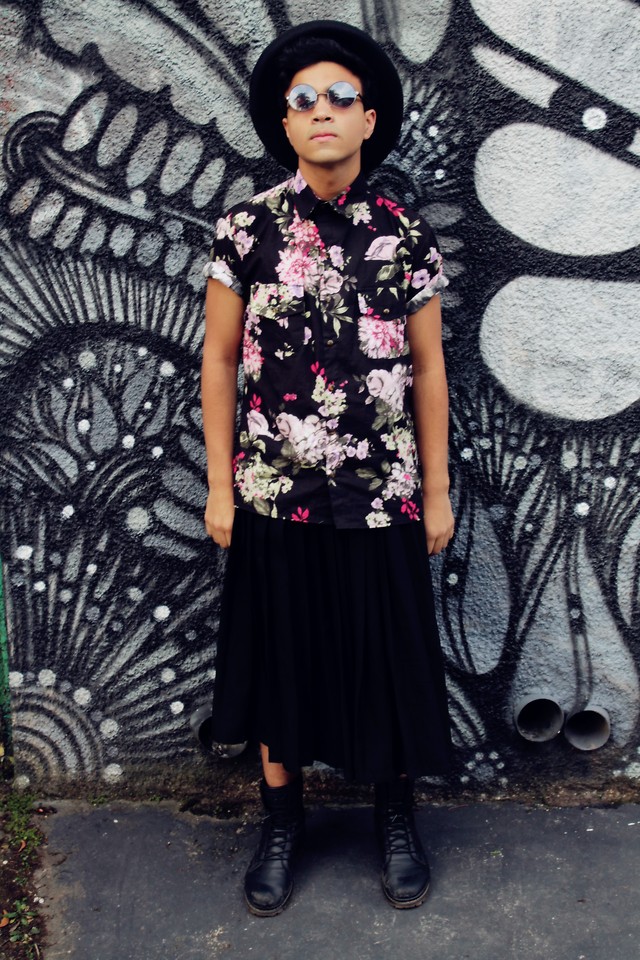 5. LET THE HEMLINES FALL
And play it up with textures.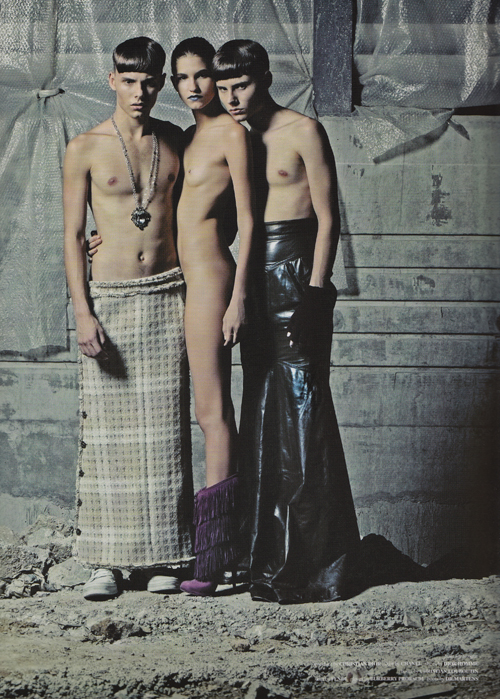 6. LUNGI INSPIRATION?
Wrap the skirt like how South Indian men wrap lungi.
7. MIX PATTERNS
Micro checks with plaids? Yes!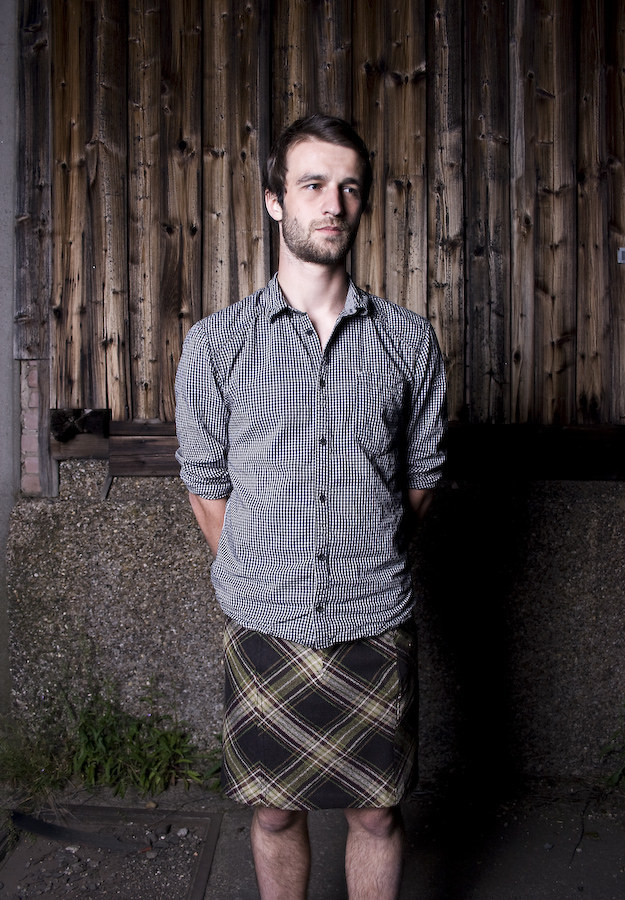 8. GET COLOURFUL
Remember to balance the look with a simple black top.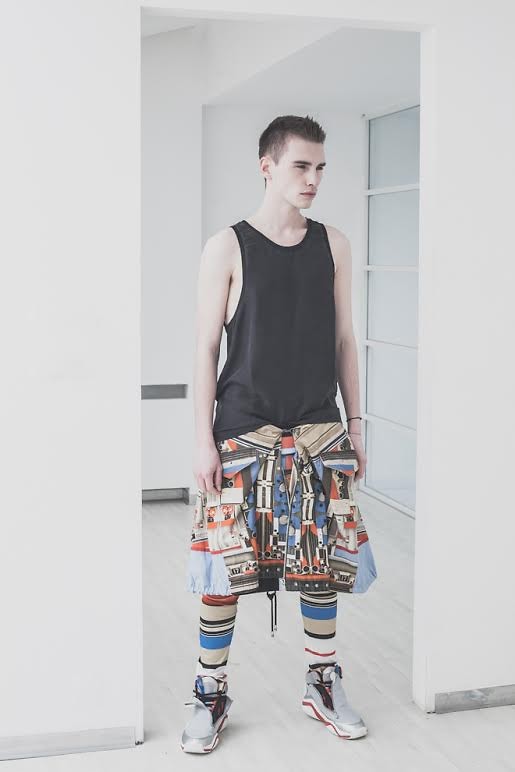 9. MAKE A STATEMENT WITH LONG SOCKS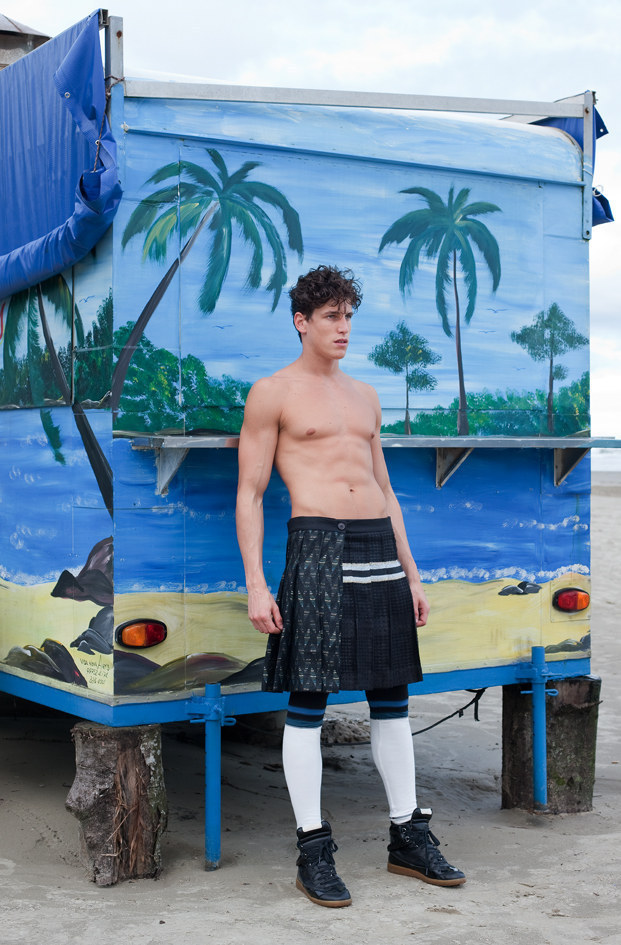 10. VIN DIESEL LOOKS TOUGH IN A LEATHER SKIRT
Denims are an alternative.
11. WHEN SKIRTS ARE A WAY OF LIFE
Lungis are the way of life for these two South Indian villagers. Wrap silhouettes are more of a cultural norm than a fashion trend.