Here's Why Marc Jacobs SS16 Campaign is the Most Inclusive Yet in Fashion's Diversity Frontier
I am going bananas over Marc Jacobs right now. Post the Louis Vuitton stint, Marc Jacobs returned to give all that he's got for his signature label and the result? Well, like I said before, I am going bananas over Marc Jacobs. Probably everyone in fashion industry is going nuts over Marc, at least after the Marc Jacobs SS16 Campaign. Marc has only further raised his already sky rocketing standards with SS16 season and damn, I am getting goosebumps as I write this. Creative chills? Ideological chills maybe, because Marc Jacobs SS16 campaign surpasses clothing and aesthetics. What can clothing do at best? People wear clothes and does it end there? May be. However when clothing becomes an socio-political expression, it can influence minds. After all, khadi, a cloth become a significant weapon, a rebellious statement against colonial nationalism during Indian independence movement. Gandhi made a significant statement to influence masses when he gave up his Western suit to don a loin cloth. Clothing can be mightier than a sword too. Marc Jacobs is selling clothes. He's selling ideas with his stunning clothes. Razor sharp ideas that can pierce your mind and influence thoughts. His clothes celebrate an ideology. Marc Jacob's SS16 creations celebrate the beauty and spirit of equality. EQUALITY. DIVERSITY. INCLUSIVENESS. Marc Jacobs SS16 campaign looks beyond age, size, sex, sexuality and gender, making it the most inclusive yet in fashion's diversity frontier.
1. The first photo released from Marc Jacobs SS16 campaign featured transgender director Lana Wachowski who directed notable works like The Matrix.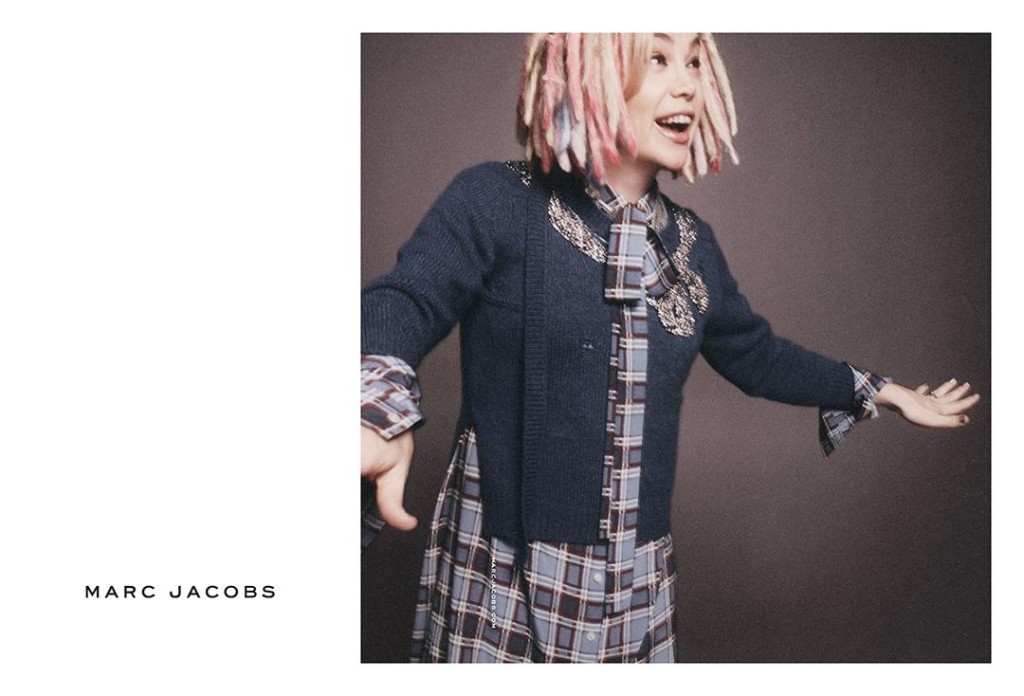 2. Beth Ditto, often describing herself as a 'fat, lesbian, feminist from Arkansas' stars in Marc Jacobs SS16 campaign alongside her wife Kristin.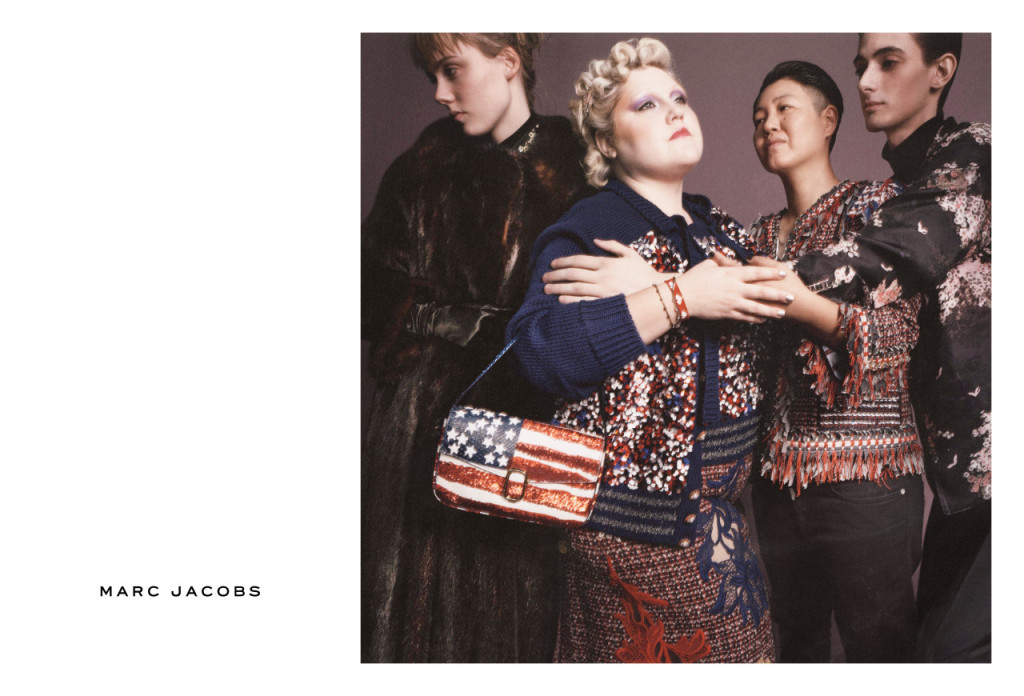 3. 60yr old comedian, singer, actress and author Sandra Bernhard stars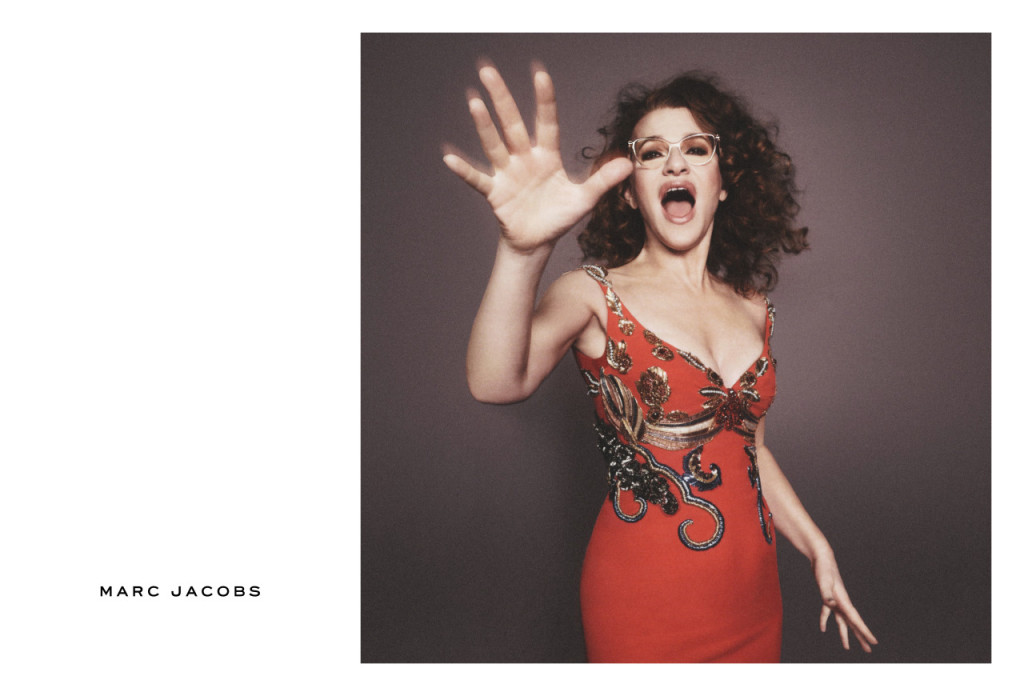 4. 70yr old multi-Emmy-Golden-Globes-and-Grammy award winning Bette Midler sways it in Marc Jacobs SS16 campagin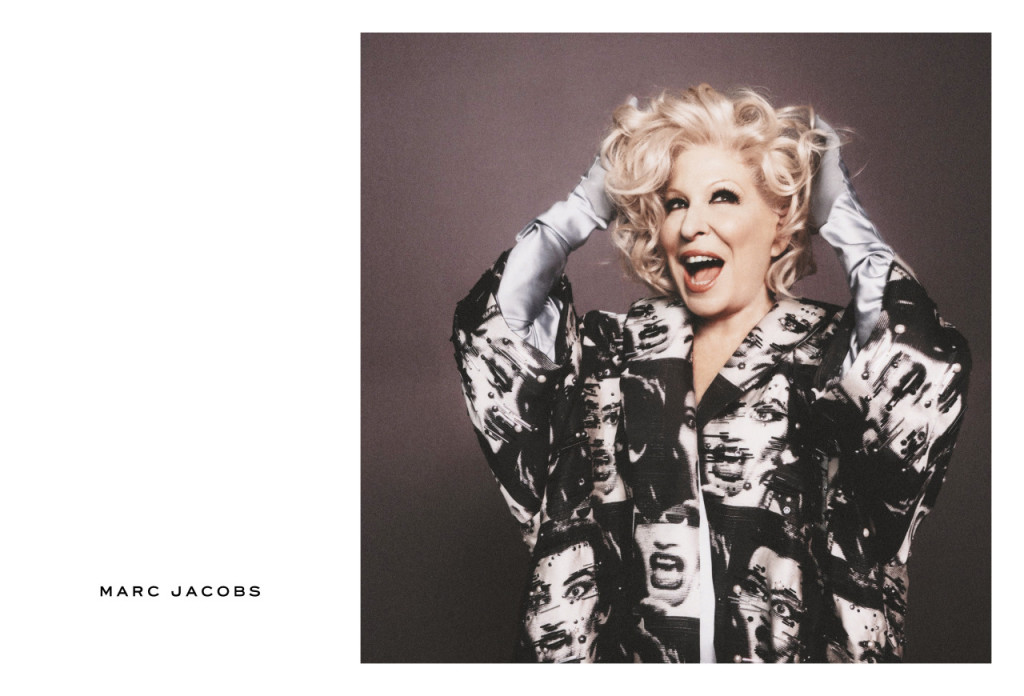 5. MILK a.k.a Dan Donigan defies gender norms in head-to-toe Marc Jacobs womenswear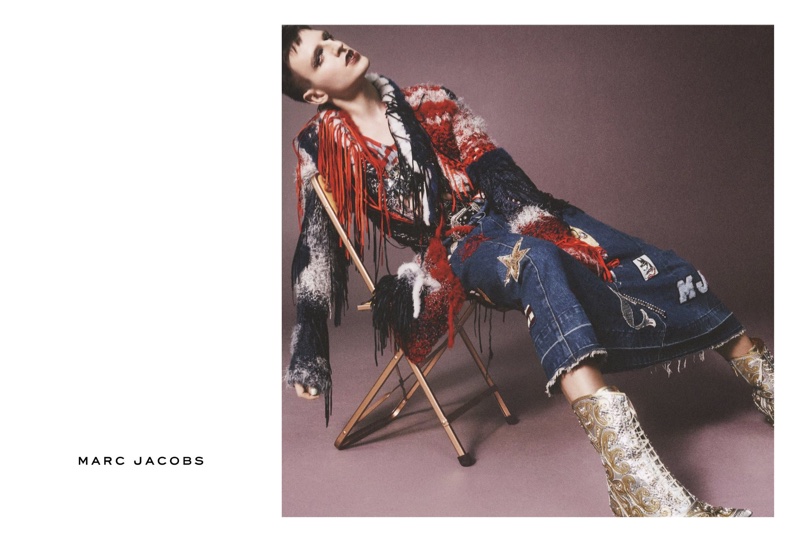 6. It don't matter if you're black or white…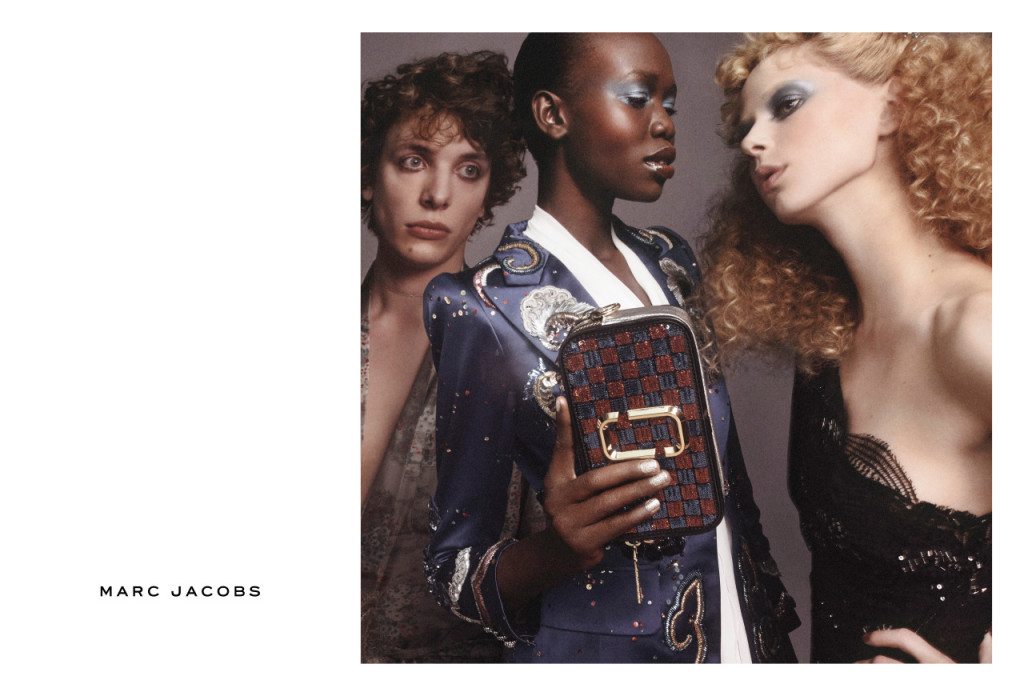 7.  Celebrating myraid of professions… An actress Christina Ricci, RuPaul's Drag Race finalist Milk aka Dan Donigan, model Bella Hadid, Matrix director Lana Wachowski and singer Sky Ferreira.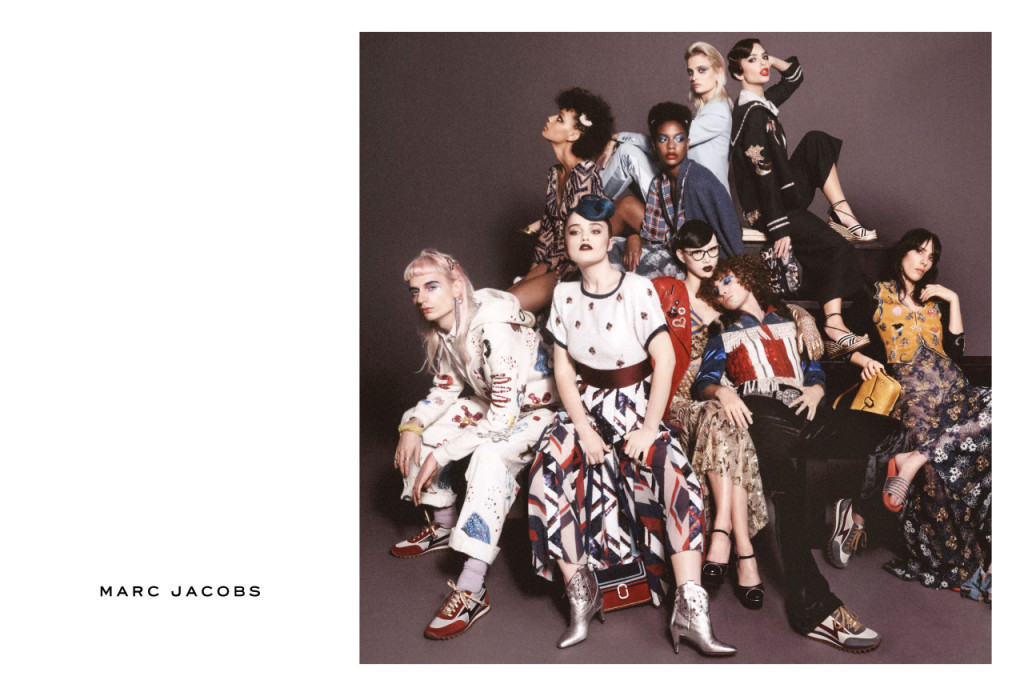 8. Young or old, fat or thin, male, female or trans, gay, bi or straight…our hearts beat the same and nothing is more beautiful than accepting and celebrating diversity.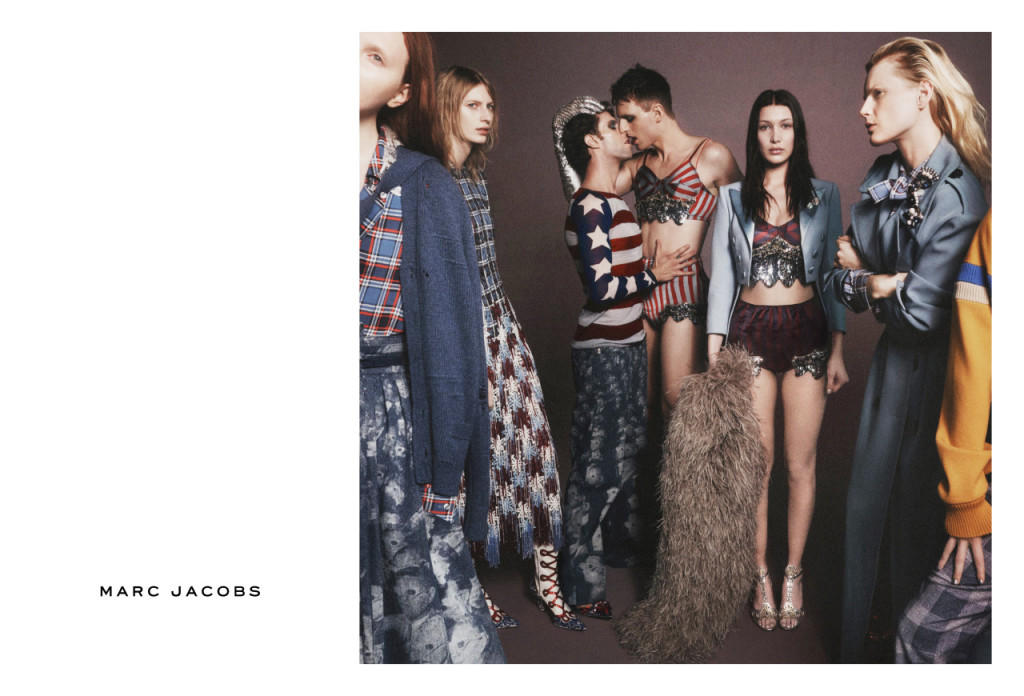 Marc's SS16 campaign was only a direct reflection of what his SS16 collection was about. Marc Jacobs SS16 collection itself had a bit of everything. From floral embroidered sheer ensembles to suits in muted greys, there was a bit of literally everything. Even the modelling cast, had debutants to established names like Karen Elson and Adriana Lima. The notion of inclusiveness has extended to the campaign giving us some brilliant imagery that looks beyond the conventional rules.
Read my review+illustration of Marc Jacobs Spring/Summer 2016 collection – https://purushu.com/2015/10/illustration-marc-jacobs-ss16-nyfw/
All the ad campaign images are sourced from Marc Jacobs Tumblr page.