Illustrated Tribute to David Bowie's Fashion & Style Legacy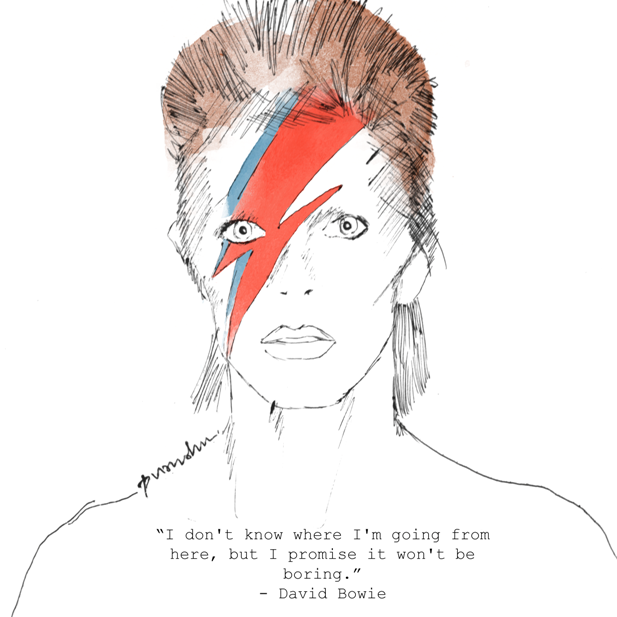 My creative realm has borrowed heavily from 70s era for a while now and I cannot begin to explain how much David Bowie has recently altered my views on style, gender and sexuality. Thank you for inspiring a generation. When you are an artist, you live eternally inside other artists whom you inspired and influenced. A part of Bowie lives in me, lives within millions of fans who will always be grateful to live in the same era as David Bowie did. As a tribute to the legend, I illustrated some of my favorite David Bowie looks which sum up his radical, flamboyant and enduring style legacy which defied conventional norms and proffered alternative perspective.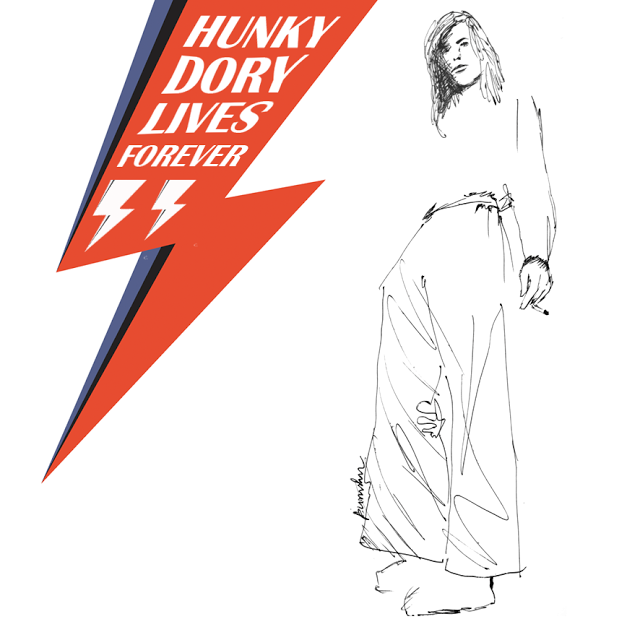 With flowing locks and oozing sex appeal, Hunky Dory gave the modern world one of the earliest taste of gender blending style in early 70s.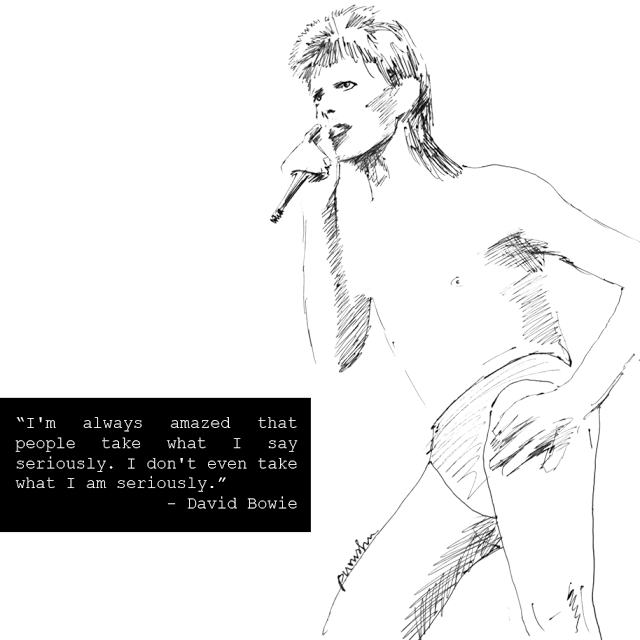 While David Bowie's outfits created style renaissance with every other public appearance, the icon decided to let go of his flamboyant clothes & perform onstage in bare necessities!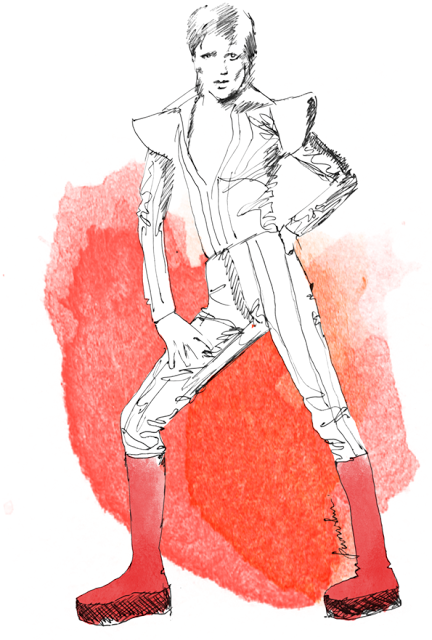 "I am an instant star. Just add water and stir." Ziggy Stardust has just landed from the Mars. Say hello to Glam Rock!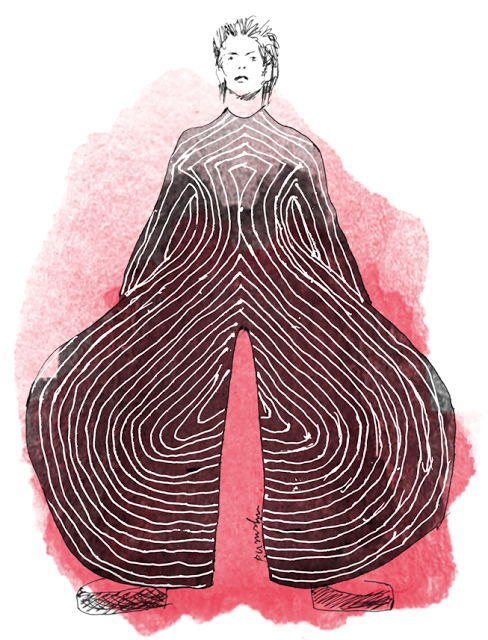 One of David Bowie's most popular quote reads, "I always had a repulsive need to be something more than human. I felt very puny as a human. I thought, fuck that. I want to be a superhuman." Bowie was definitely a superhuman in this spooky black and white striped catsuit with exaggerated legs designed by Japanese fashion designer Kansai Yamamoto.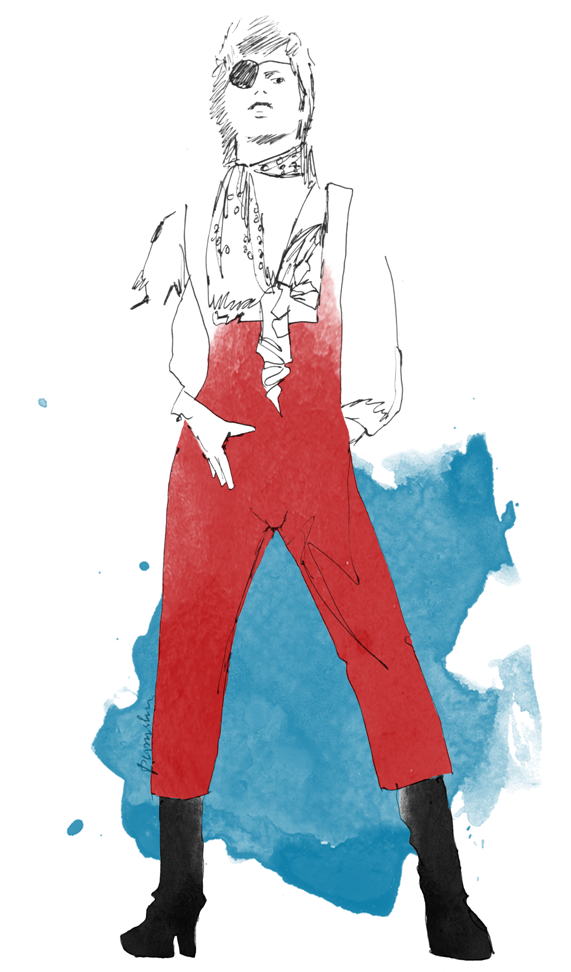 Bowie gave us one of the most popular imagery from Glam Rock era in a fierce pirate outfit – worn so tight that it was crushing his crotch. The eye patch, orange hair, high-waisted body suit in bold red and high-heeled boots left the rock world by storm.