Hilarious #AIFW Reviews Show Everything That's Wrong With Some Fashion Show Reviewers In India
Amazon India Fashion Week peeps! I've heard a lot of positive word-of-mouth reviews on Sanjay Garg's show this season. The fashion designer had apparently worked on Mashru fabrics which coincidentally happens to be my area of expertise. I studied Mushru fabrics and gave a detailed presentation at NIFT New Delhi few years ago and was deeply interested in knowing how the young designer has used Mashru in his latest collection. However, the reviews I read made me briefly forget everything about Mashru or Sanjay Garg and instead showed me everything that's wrong with fashion some show reviewers in India.
Take a look at some hilarious fashion show reviews on Amazon India Fashion Week Spring/Summer 2016 shows.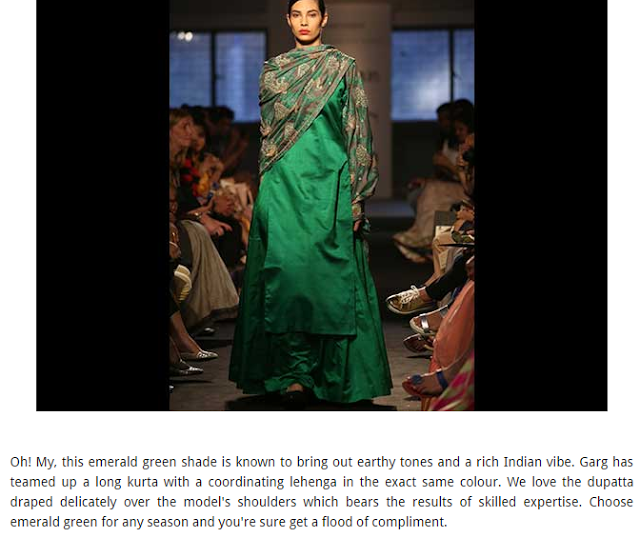 WHEN GEMSTONE HUE BECAME THE NEW 'EARTHY'. GEMSTONES ARE FOUND IN EARTH. HENCE, EARTHY? MAYBE? ALSO, DRAPING THE DUPATTA BEARS THE RESULTS OF SKILLED EXPERTISE. YOU BETTER WEAR IT TO GET A FLOOD OF COMPLIMENTS.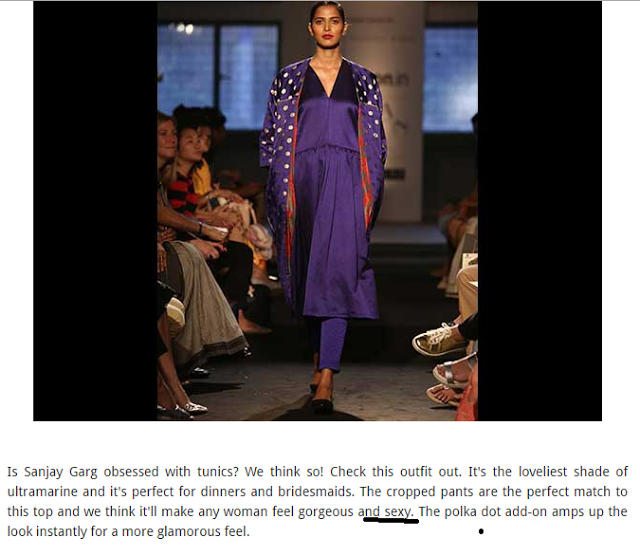 YOU BETTER FEEL SEXY IN THIS!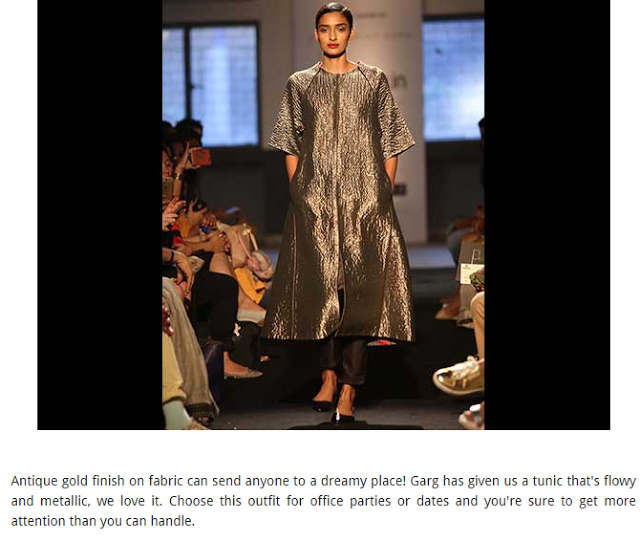 MAY BE THEY SAW LIQUID METAL, HENCE FLOWY.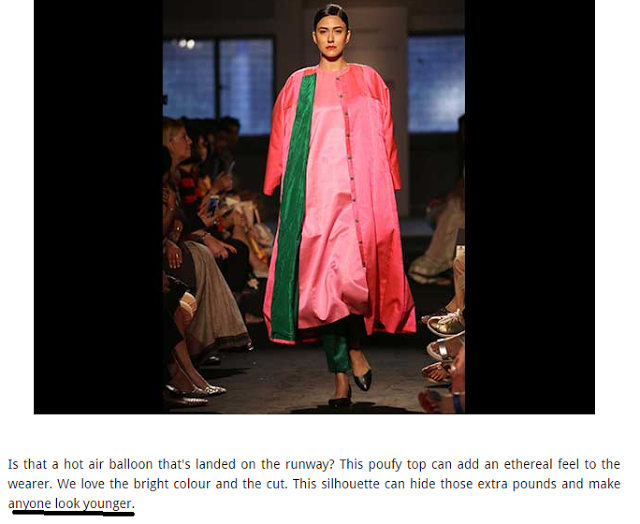 IF SWEET 16 WAS A PHOTO, THIS HAS TO BE IT. IF YOU WANNA LOOK YOUNG, WEAR HOT AIR BALLOON. PONDS AGE MIRACLE, YOU FAIL.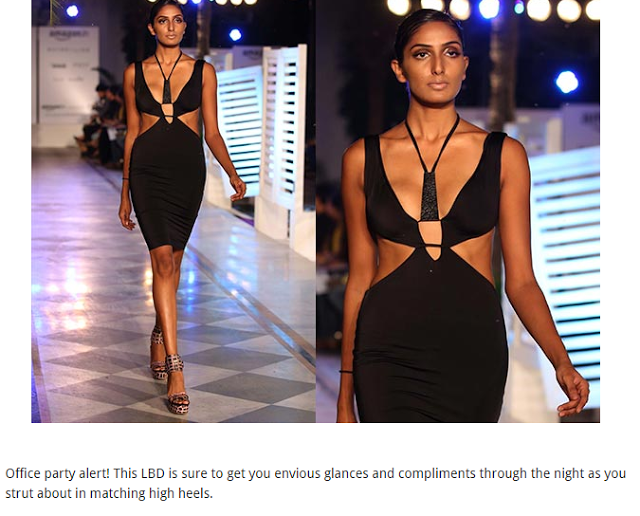 LIKE, WHICH OFFICE? THIS OFFICE IS EXACTLY WHERE I NEED TO BE RIGHT NOW. EXACTLY WHERE I NEED TO PARTY RIGHT NOW!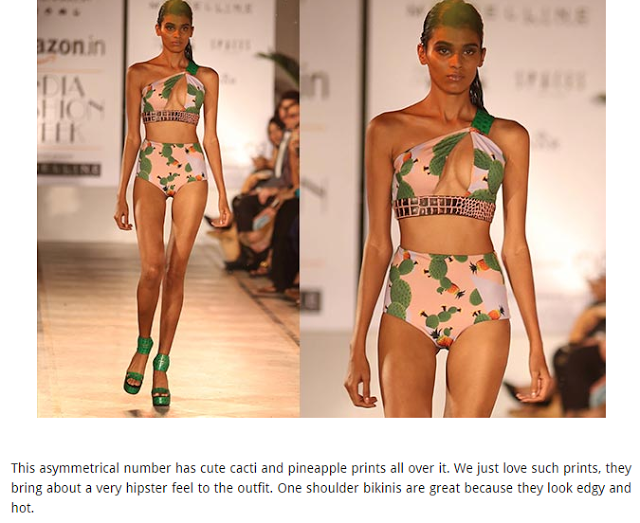 WHEN HIPSTER MET EDGY!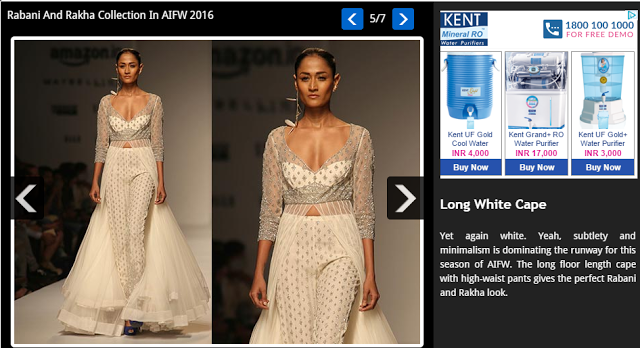 IT'S NOT CREAM. IT'S NOT IVORY. IT'S WHITE! EITHER AGREE OR VISIT LENSKART.
BUTTERFLIES ARE PRETTY. FLORALS ARE PRETTY. HENCE, BUTTERFLIES = FLORALS. DARE TO DISAGREE.
CAN'T DECIDE WHETHER OR NOT TO SHOW CLEAVAGE? NOT SURE? TAKE THIS. #TOOMANYOPTIONS
BASICALLY, WE'RE MUCH AHEAD OF TIME. MEN ARE WEARING PUSSY BOWS. WOMEN WEAR NOTHING BUT SUITS & TROUSERS. TADAA! GROUNDBREAKING ANDROGYNY FOR YOU!
WHAT I OBSERVED, ONE THERE IS QUITE A SIZZLING AFFAIR BETWEEN YELLOW AND SILVER & TWO.. OH, NO TWO.
LAST BUT NOT THE LEAST, THIS IS EXACTLY HOW YOU MAY
NOT

WANT TO LOOK AT THE LOCAL BREWERY!