How To Spot Fake Instagram Following
My previous article debunking the Instagram-Fashion-Blogging numbers myth was received with an overwhelming response from fellow bloggers, designers, fashion editors, few fashion PR peeps and my beloved blog readers. I had to deal with a certain amount of hatred too. Needless to say, it's remarkable that when I exposed a blogger with fake Instagram following, the majority of the hatred came in form of abusive comments from fake/bot profiles. Quite self-explanatory. However, there were a few who genuinely asked me about how one can have fake/paid Instagram following or how you spot them? I decided to jot down my little research work and in the process, explain how to spot fake following in Instagram.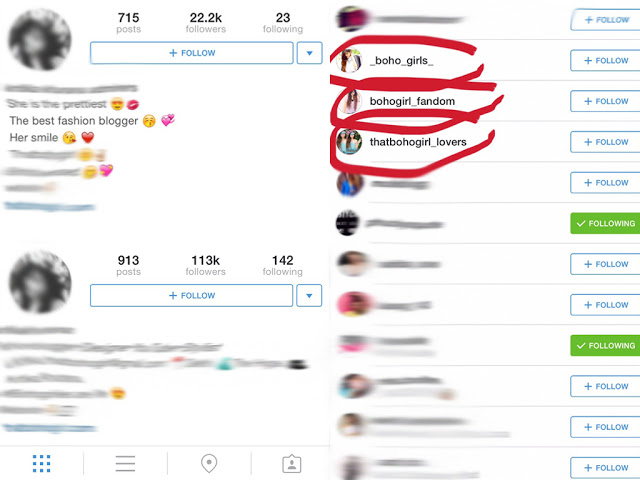 SUDDEN SPIKE IN FOLLOWERS
Global fashion blogging biggies like Park & Cube have 150K+ Instagram following built over the last 4-5 years. So, how did a random Indian fashion blogger amass 113K  followers (the number has increased to 125K in the past few weeks) in less than a span of one year? The most popular and organized Indian fashion blogging brand, Miss Malini has 90K+ followers and the numbers can be attributed to her commentary on Bollywood more than fashion. I have observed the Indian fashion blogging audience and related trends for more than six years now.  As of 2015, India still doesn't have a dedicated 'fashion' blogging audience as large that, in less than a year, a whopping 100K people decided to follow an Insta account which isn't any different from other OOTD clones. The unusual spike in followers is clearly suspicious.
FAN ACCOUNTS WITH BOTS FOLLOWING EACH OTHER (& THE BLOGGER)
The fashion blogger mentioned above reportedly has 'fan' accounts with 22K followers. And I am not talking about one… there are multiple fan accounts where the account names vary with different permutations and combinations involving an underscore and the blogger's name. Couldn't get anymore fake! IMO, the only Indian fashion blogger, you can call a celebrity blogger is Miss Malini. Arguably the most popular fashion blogging name in India surprisingly is yet to have dedicated fan accounts and here we are dealing with a newbie blogger with multiple fan accounts having upto 22K followers. The real deal however is that the fan account itself has a staggering number of fake bot following which follow each other and the blogger itself. ONE BIG ARTIFICIAL NETWORK!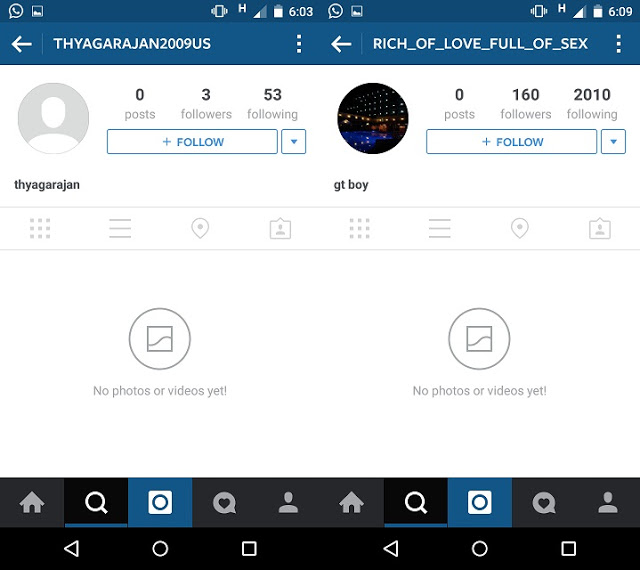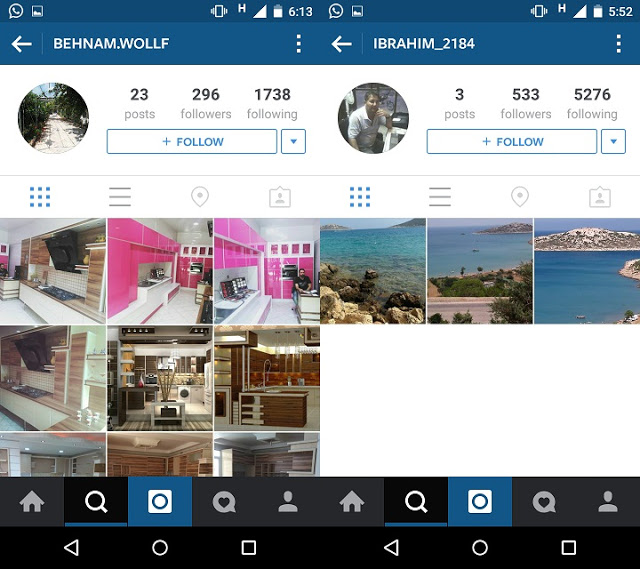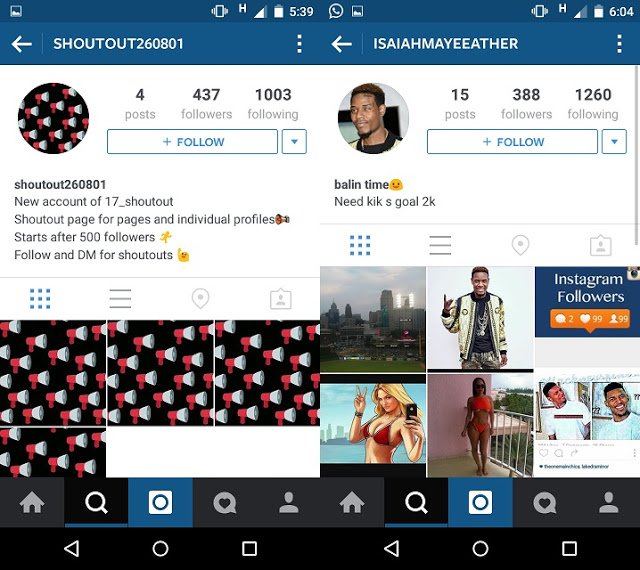 TOO MANY BOT FOLLOWERS
Every Instagram profile has some or the other bots following them. But it's highly uncommon that every 3-4 followers out of 10 turn out to be bots and another 2-3 turn out to be inactive profiles. The images above shows profile screenshots of few bots which happen to follow the fashion blogger with 125K Instagram following mentioned above. They pop up quite consistently in the blogger's following and it was never gonna be difficult to track them down.
A LITTLE STATISTICAL STUDY REVEALED SOME AMUSING DATA
I randomly scrolled down the blogger's following and took screenshots of the followers belonging to different timeline, studied each follower and categorized them as FAKE/BOT, INACTIVE, ACTIVE FEMALE & ACTIVE MALE FOLLOWERS.
Of the total 256 followers that were randomly picked by scrolling the followers list from different timelines, and analyzed, an unusually high number of 80 or 31.25% followers were fake/bots. 79 or 30.85% were inactive (with many almost qualifying as bots but given the benefit of doubt), 58 or 22.65% genuine female followers and 39 or 15.25% genuine male followers.
Fake/Bots

Inactive

Genuine Female

Genuine Male
View all the screenshots of 256 followers classified as fake/bot/inactive/active in this 
link
.
From funny sex-seeking bots to random profiles with 0 posts and 2000 following to hilarious Disney Land fake profile, view the profile screenshots of all the 80+79 fakes, bots and other inactive profiles in this
link
.
SAMPLE SIZE ANALYZED: 256
POPULATION SIZE: 125,000
ERROR MARGIN: +/-6
TOTAL BOT FOLLOWERS: 31,562 – 46,562
TOTAL BOT/INACTIVE FOLLOWERS: 31,062 – 46,062
TOTAL GENUINE & ACTIVE FEMALE FOLLOWERS: 20,812 – 35,812
TOTAL GENUINE & ACTIVE MALE FOLLOWERS:  11,562 – 26,562
Bot

Bot/Inactive

Genuine & Active
When a staggering 62K – 92K out of 125K followers can be attributed to bot/inactive following, you can safely say that the fashion blogger has played a dirty game.
NOT ALL BOTS ARE PAID FOLLOWERS & NOT ALL PAID FOLLOWERS ARE BOTS
When Instagram recently made the big cull in the number of bots a year ago, digital agencies have become smart and now offer paid active followers which are difficult to track. Paid active followers are a list of Insta profiles which follow each other and come across as any other active account. But an in-depth analysis of their following gives away.
So, don't be fooled by just looking at staggering numbers like 125K followers. The truth is always floating on the surface, waiting to be discovered.