Fashion Illustrations – INSIDE OUT
I had recently created a capsule collection titled INSIDE OUT for ONLY SketchToStore. 'Inside Out' draws inspiration from the fashion blogosphere's influence on street style. Being a fashion blogger myself, I have observed how the movement of fashion blogging has ensured that fashion industry no longer just belongs to the upper most echelons of the populace. Fashion and style bloggers have turned things INSIDE OUT!
The collection is a futuristic vision, a progression from the current normcore fashion trend that is ruling the online style files.
Denim is the core fabric of the collection which is often printed, tattered and ripped. After all, DIY is a significant fashion blogging element. While plaids take you back to 70s, faux leather hints a futuristic vision. The concept 'Inside Out' is executed using various techniques such as using reverse fabric, see thru fabrics that give a subtle glimpse of insides, seam allowance in right side, layers and folds.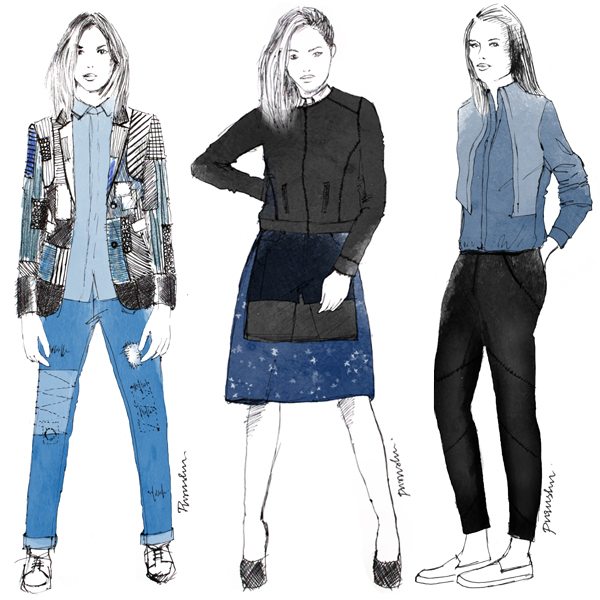 ENSEMBLE 1: Denim shirt, Patchwork Blazer & Denim Trousers
ENSEMBLE 2: Ombre dye Plaid Shirt, Denim Bomber & Divider Skirt
ENSEMBLE 3: Denim Shirt & Leather trousers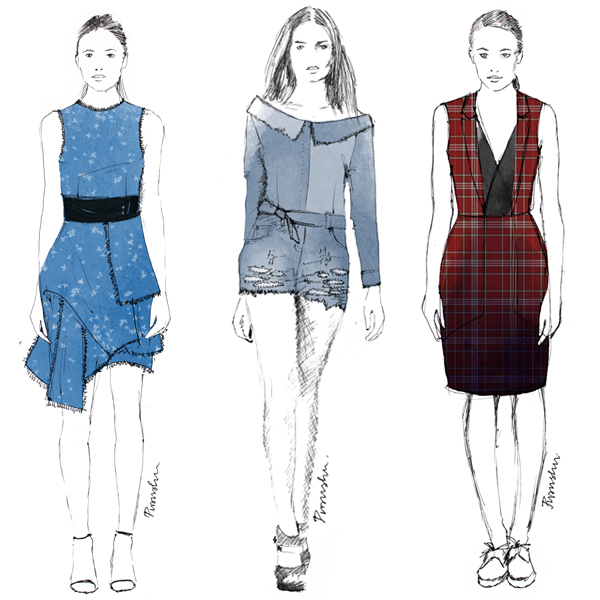 ENSEMBLE 4: Printed Denim Dress
ENSEMBLE 5: Denim jumpsuit
ENSEMBLE 6: Ombre dyed dress