Back to Basics – Men's Normcore Street Style
Think different, since being seen as normal is in some ways even discouraged. Paradoxically, it makes normalcy ripe for the youth to adopt as their own. The most different thing to do right now is to reject being different altogether. Having mastered the art of being different, the cool crowd now attempts to master sameness. Normcore style is the biggest buzzword in trend charts over the last year and a half. Normcore refers to a philosophy that aims at finding liberation by dressing alike rather than trying too hard to look different.
Growing up in Chennai means growing up with such anti-fashion sentiment of finding liberation by embracing the similarities – modesty in thought and outlook. Style has always existed independent of trends here in Chennai and growing up with those ethos makes me a big sucker for Normcore fashion.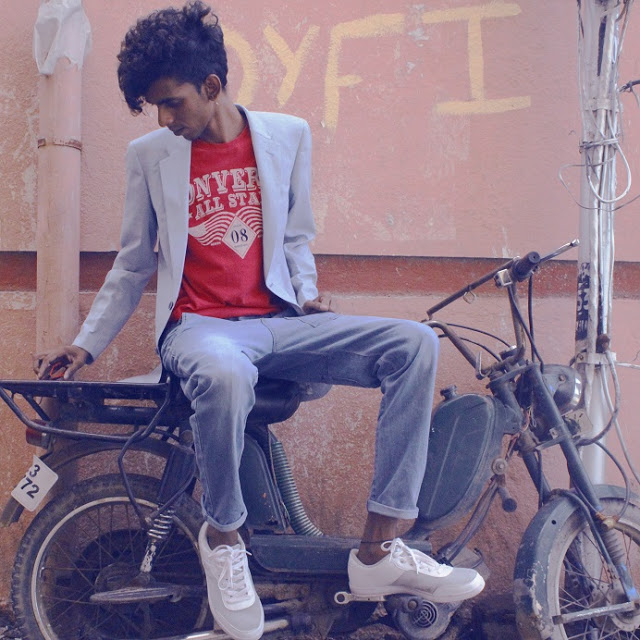 This Normcore inspired streetstyle look comprises customized powder blue jacket from Creyate, a young clothing brand that offers custom styling and customized fit options. For someone with offbeat body type like mine, it's not feasible to pick a jacket off the rack. Creyate offers a customized fit considering myriad of factors including the posture. The jacket is paired with denim trousers invoking the 1990s. The red Converse graphic print t-shirt intends to break the monotony of blues, once again borrowing from the 90s. A pair of comfy white sneakers complete this streetstyle look which is all about going back to basics.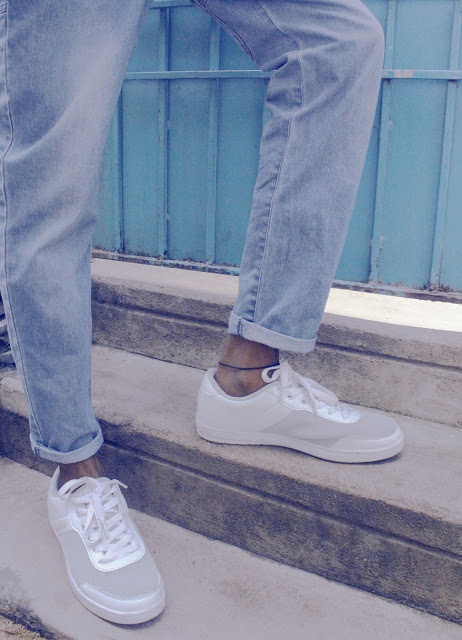 T-shirt: Converse
Jeans: Thrifted
Shoes: Flipkart
Sunnies: Lenskart