Finding A Bespoke Tailored Suit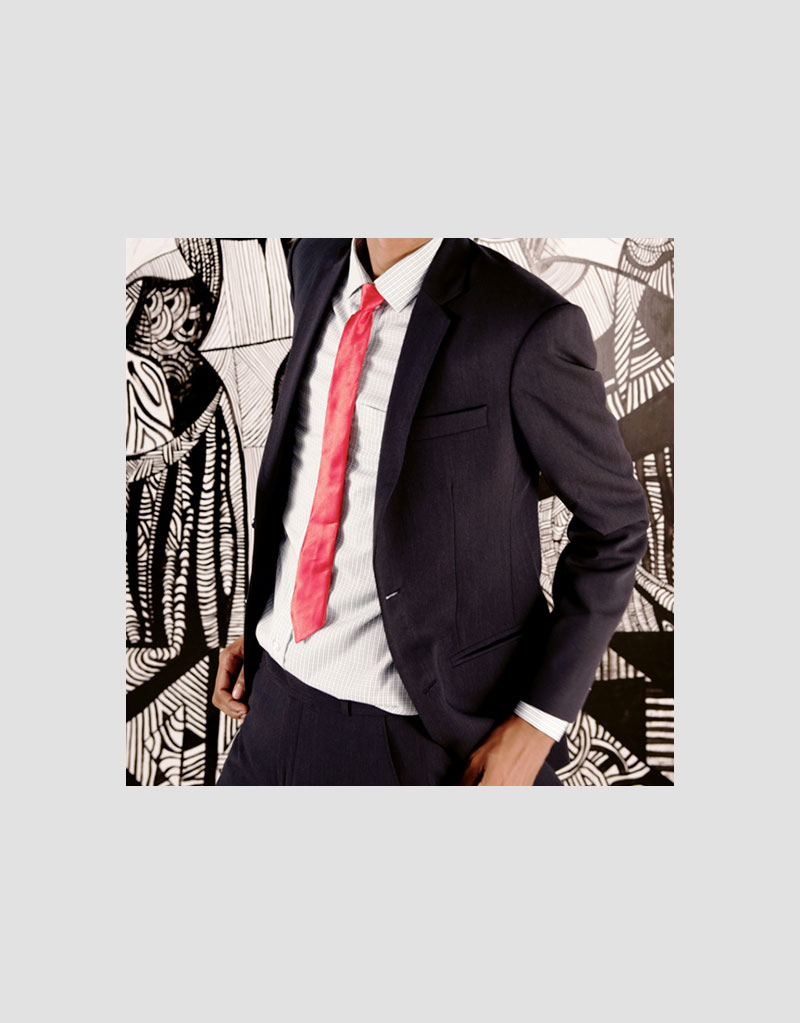 Bespoke Tailored Suit from The Arvind Store
I was up for a super exciting experience last weekend when I walked the ramp for Naturals Salon at Chennai Fashion Week. When Naturals invited me to carry one of their latest hairstyles on the runway at Chennai Fashion Week, I didn't think twice before donning this bespoke midnight-navy suit from The Arvind Store. I cannot begin to explain how being comfortable and feeling good in a custom tailored suit, actually nullified any kind of first-timer nervousness or awkwardness on the runway. A well-fitted suit with shoulders, lapel, sleeve cuffs, length and other elements in place can make you feel confident and in control, it just gives you a great posture and body language.  It's worth investing in a bespoke tailored suit if you're up for spending slightly more than what you pay for the ones you pick off the rack.
1. IMMACULATE STYLE
To have a custom suit created, you give a very specific set of instructions to the tailors and the final product is their handmade creation, not a stale cutout from a factory. The quality is much refined because each garment is individually created, inspected, tested and overseen by a real live person while off-the-rack suits are put together by machines on an assembly line. There's just an attention-to-detail there that can't be matched.
I chose a suit in midnight-navy fabric with a slim fit and narrow lapel collar to suit my frame. The suit was paired with a white shirt featuring green checker pattern and the look was completed with a bow tie for the ramp. What I got is made from my specifications, without any compromises.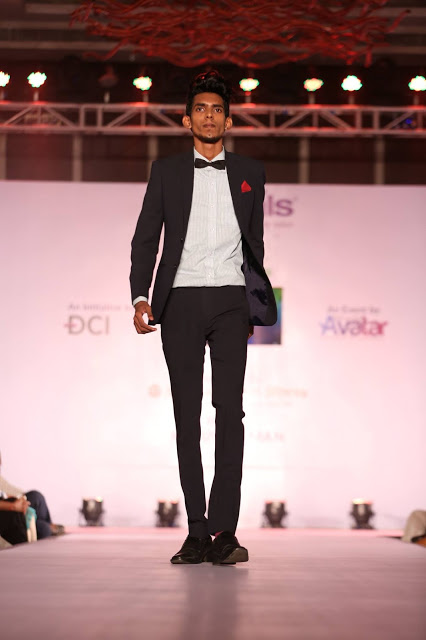 Walking the ramp at Chennai Fashion Week wearing bespoke suit from The Arvind Store
2. IMPECCABLE FIT
One of the biggest advantages of donning a bespoke suit is the impeccable fit that it offers. Custom tailored suits give you a fit which suits off the rack can never offer. Even altering the fit of the suit picked from the rack can barely match that of a bespoke suit. Tailored suits not only fit perfectly to the body contours but they also accentuate your best features while masking the ones that you'd prefer to hide. This is possible because the suit was designed especially for you!
When I walked into The Arvind Store for a customized suit, several body measurements were taken and it was followed by a fitting trial a week later before I finally got to lay my hands on the suit.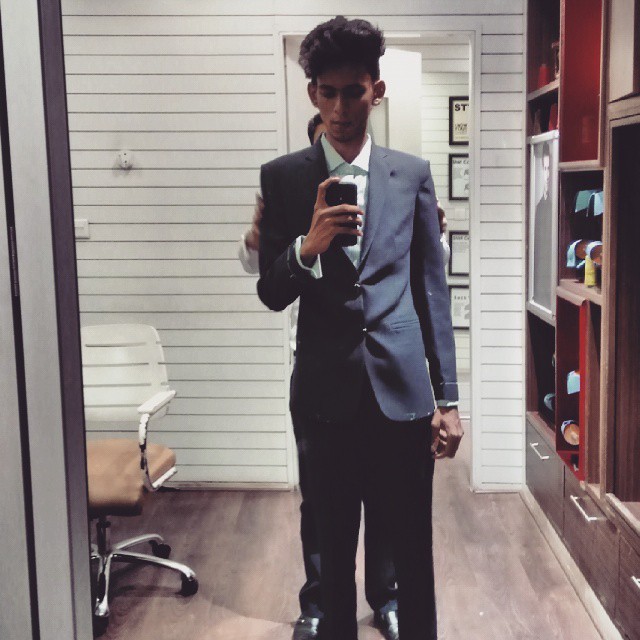 Fitting trial of the bespoke tailored suit
3. CUSTOMIZATION OPTIONS
How often does it happen that you like the silhouette of the suit but you feel that the pinstripes are too thick? Or you like the pinstripes but unfortunately, the suit happens to be double breasted while you were looking for single breasted? This is where custom tailoring can help you. You get to choose everything from the wide range of quality fabrics to styles of collar, pocket, buttons and other details to get the exact look that you desire.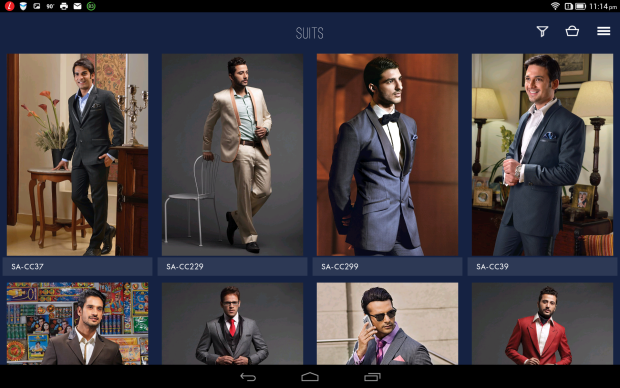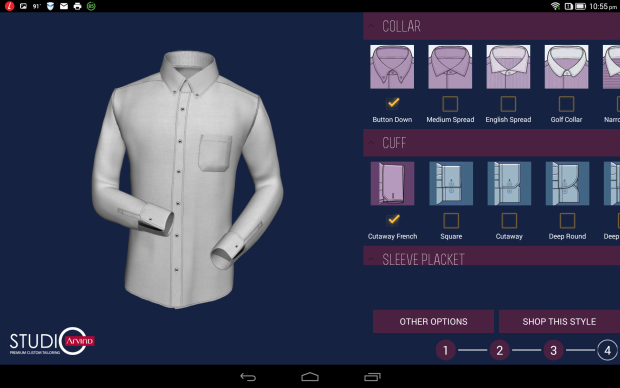 Few screenshots from the Arvind Touch, a bespoke dressing app with which I created my suit.
4. CONVENIENCE
The biggest myth surrounding around purchasing a bespoke suit is that it's inconvenient to give your measurements, return for a trial followed by a 15 days wait to lay your hands on the suit. In contrary to popular belief, what's really inconvenient is walking into ten different stores to pick a suit of your desire off the rack in a generic size and further taking it tailor for other alterations! It only means too much effort for a sub-standard product. You might as well, purchase a bespoke suit and add value to your time and money.
5. TRANSPARENCY ON PRICE
This is an often overlooked aspect when buying apparels. Most people pay for a clothing item even without understanding or introspecting why they are paying or what they are paying for. When buying a bespoke suit, you are clearly explained the cost-break up of what the fabric, tailoring or other aspects costs and you can decide your style accordingly.
Given the bespoke experience and other advantages, custom tailored suits may be slightly more expensive than what you find off the rack. However, the suit I got from the 
Arvind Store
 was relatively affordable, priced under Rs.10000.