Rainbow Tinted DP And Its Concubines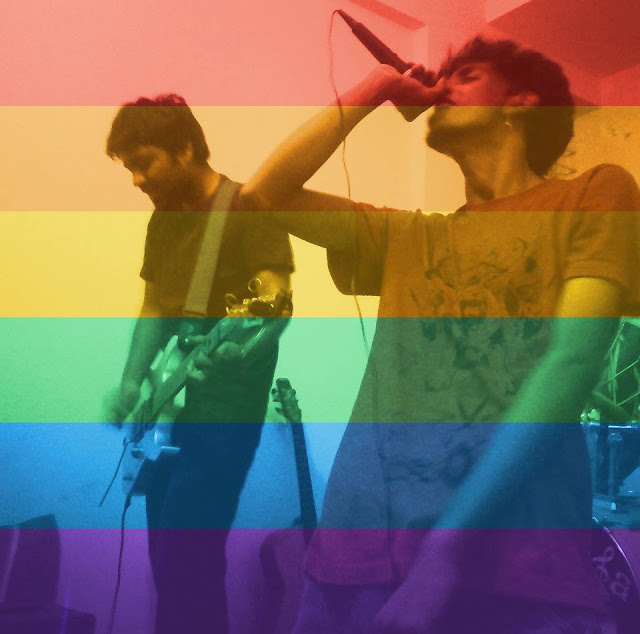 It is said that if America sneezes, the entire world catches a cold. When the US Supreme Court recognized same-sex marriage devoid of discrimination across the country, the anticipation of wedding bells were heard loud and clear in other parts of the world. The cross-cultural influence persuaded something remarkable. Some 13,000 kilometres away in India, people woke up to several tiny rainbow tinted display pictures in Facebook that acknowledged the victory of love, equality and fundamental human rights. The 32 pixel vibrant images in Facebook feed stood testimony to how times have changed and we're still the most accepting and liberal generation ever. Never before in history did Indians voice their support in public domain in such large numbers for LGBT rights. The choice to tint the profile picture in polychromatic hue was free, but came with its own tainted price. The vivacious DPs were soon subjected to judgements and mockery in forms of memes and status updates cooked with claims that were premature both morally and scientifically, garnished with ignorance and served with intolerance.
The mainstream homophobes puked the irrational and clichéd against-the-nature rants. A few others claimed that supporting LGBT rights was a gimmick to join the cool bandwagon to appear Westernized and trendy. Of course, a visit to Kajuraho temples or few history lessons on India's own civilization would relocate their perceived epicentre of West back in the heart of Indian subcontinent. In contrary, it's a Western colonial law that we're fighting here in India. A healthy number of people with thinking capacity of teaspoon, ruled out the need for the #celebratepride DPs pointing out how it is in USA and not in India where the ruling happened, like they didn't feel bad for the 9/11 victims just because the coordinates pointed overseas. The closest in the proximity of sounding almost rational among these claims questioned the need for LGBT rights when most Indians can't even marry a person of their choice. What they overlook is that choices are outlined by not just caste, creed and religion but even gender and unlike others, it's a choice that is denied by the very law which is supposed to protect civil rights. You don't turn a blind eye towards women rights sighting poverty and hunger as more important issues. You don't prioritize women rights over raising awareness about cancer. You don't prioritize one issue to belittle another and demarcate what's important and what's not. Every other issue comes down to human well being and are meant to be fought collectively.
An average Indian still observes a black and murky world through a prism. We're still in look out for rainbow amidst dark clouds, courtesy: ignorance, unawareness and intolerance. Our society is battling the dilapidation bestowed by silence and blatant ignorance. I admittedly shared ignorant views on LGBT rights as an ill-informed teenager, before awareness, people, experience and pragmatism altered the way I see the world. Opening up to new ideas is a never ending process. Every day we open up to something. Sometimes, you are opening up to yourself. It's never a onetime plunge. But it's important that you are open to opening up.
As idiosyncratic it may appear, the rainbow tinted DPs are spokesperson of love, equality, dignity and humanity. Each of these rainbow tinted DPs lend voice to the millions of hopes that were crushed. The rainbow tinted DPs shows support to more than 15 million people who are vulnerable to capital punishment for a choice they never made. The locus of these colourful, trippy and happy DPs screams the words acceptance and equality, loud and proud. Live and let live 🙂