Men's Summer Holiday Style Essentials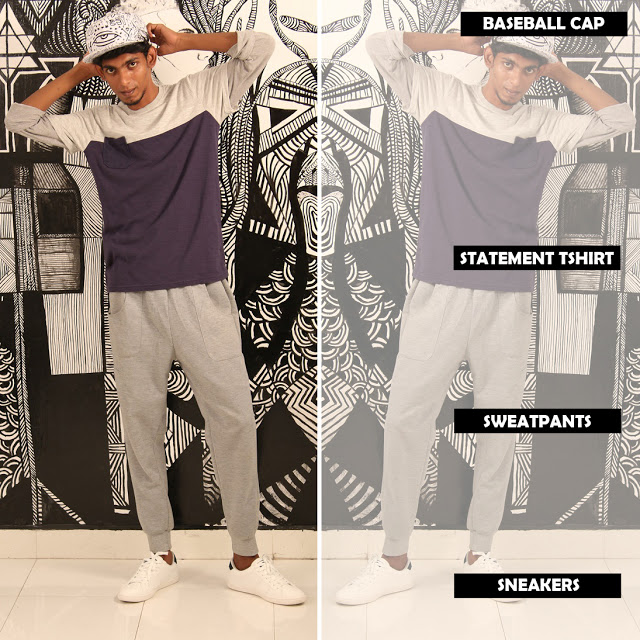 Break free from the conventional norms of using jeans, trainers and T-shirts to create your summer vacation look. Here is my recent video that highlights the key men's summer holiday style essentials that will help you beat the rising mercury with style and panache.
WEARING IN THE VIDEO:
Round Frame Glasses – Thrifted
Baseball Cap – Thrifted
White Sneakers – Celio
Statement T-Shirt – Celio
Sweatpants – Chinese Retailer
Denim Shirt – Flying Machine
Navy & Green – Shirt: Flying Machine & Shorts: Celio
Printed Shorts – Celio
Brown Shoes – Zovi
ROUND FRAME SUNGLASSES
With the current focus on the revival of retro styles, it should come as no surprise that eyewear, too, is influenced by this design from yesteryears. Vintage round-frame glasses, which are a hot favourite on both runways and streets, make a fashionable alternative to classic wayfarers and aviators for summer 2015.
BASEBALL CAP
Of course, baseball caps are a part of bygone sportswear trend but never the less, I don't mind wearing these for summer 2015. This trend makes it easy to a) cover up a bad hair day, b) add a sporty touch to your outfit, and c) stay super-comfortable & cool on sunny days. From classic caps supporting your favorite sports team to leather caps that are perfect for a more edgy look, there's seriously a baseball cap that you can wear with just about everything.
SNEAKERS
The traditional sneakers have undergone fashion baptism to come of age and outgrow its streets origin to become an essential men's fashion accessory. Sneakers have now become to men what purses are to women. Wear a sporty white sneaker with ultra-modern street-ready feel for comfort, functionality and effortless style while you're travelling this holiday season.
STATEMENT TSHIRT
Layering is not an option in soaring temperatures. Despite the drawback, make a statement by wearing t-shirts featuring bold prints, quirky cuts and interesting materials to ensure that you don't blend into the background. While t-shirts and jumpers with unusual floral, camouflage, ombre and Aztec prints are a great way to work this trend, break free from the conventional rules of fit by sporting an oversized tee in timeless charcoal hues in combination with skinny jeans, chinos or shorts.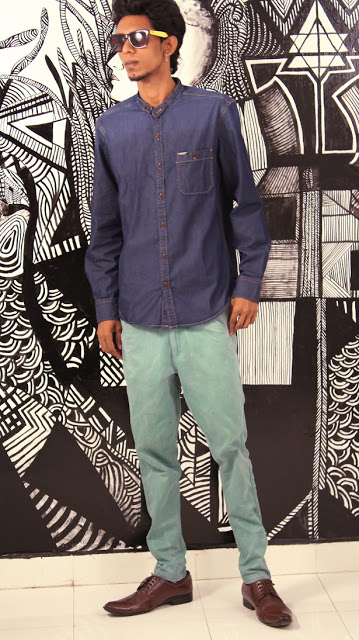 DENIM
From light to dark washes, trim to oversize fits, 1990s distressed to sophisticated selvedge, denim is one of the biggest trend of this season. European Champions League winning Barcelona XI have frequently worked this trend on travel. Ensure that a light weight summery denim shirt makes it to your summer holiday packing list.
NAVY & GREEN
A blend of navy and green is the hottest 'separates' trend for this season. The combination of a navy top and green trousers will prove to be the most versatile and trendy pairing to have you looking your best at any occasion. For summer holidays, dress down slightly by pairing a printed navy knit with green chinos or shorts. Avoid wearing black shoes with this combination and instead complete the look with navy or dark brown shoes. Don't hesitate from experimenting with oxblood or bold red shoes either.
PRINTED SHORTS
Printed shorts are a perfect alternative to plain beach/day shorts. Printed shorts in bright colour add a retro vibe to your outlook and can be found in every colour of the rainbow. Watch out for loud and quirky prints and wear it with a vest or t-shirt, sunnies and sandals to look cool under the sun.
BROWN SHOES
Last but not the least, I wind up this list with a pair of versatile brown shoes. I would recommend opting for leather version over suede for vacations. Brown shoes will coordinate with most other colours in your existing wardrobe and leather versions will spare you from suede cleaning hangovers.