Links a la Mode Feature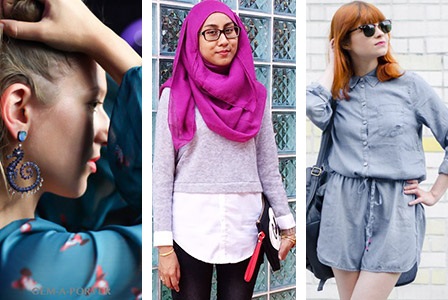 Welcome to this week's edition of Links a la Mode!
From the collections of emerging and well known designers, to the showing and caring for personal collections. This week, IFB bloggers have shared personal collections, inspiring collections, and of course how to grow your wardrobe… the fashion purveyor's ultimate collection.
And as the summer heat continues across the country, you're showing us great ways to stay fashionable from day to night, and from air-conditioned offices to afternoon lunch-breaks (and one tip if you live south of the equator for winter weather!). We've also got vacation on the brain with summer reading, eating our way through Barcelona and days spent poolside in our bikinis. Thanks for keeping your summer style cool, IFB friends! Without any further ado – here's our links for the week.
Links a la Mode Weekly Roundup: June 25, 2015
SPONSOR: Shopbop sale, Narciso Rodriguez,Nili Lotan, iphoria, Striped & Solid, Raye shoes, Private Party clothing, Madeworn Rock, Boera, Jenny Packham, Hook & Albert, OP Jewellery, Blonde Salad