Links a la Mode Feature: April 9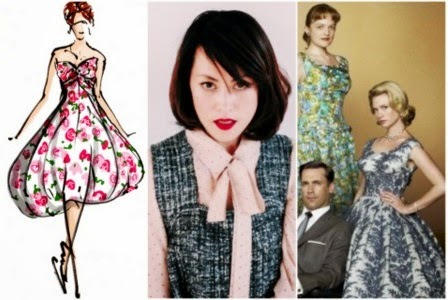 Finding Meaning in Fashion Blogging
This week, many IFB bloggers sought to go deeper than the #OOTD, with shout outs to philanthropic organizations including Scotty's House and To Write Love on Her Arm—plus we heard some compelling personal stories. Other posts tackled diversity in magazines, the "new sexual revolution," and older women's right to wear leggings. On the lighter side, we have our fair (and necessary) share of fashion and beauty tips, trend pieces and news bites. All around, it's a well-balanced collection of fashion blogger fare. I hope you enjoy! And if your post was chosen, please don't forget to post the LALM roundup on your own blog (see instructions below)!
Links à la Mode: April 9
A Handful of Stories: Shooting Outfit Posts With the Olympus OMD-EM10
Attire Club: The Men's Guide to Wearing Pastel Colors
Bibi Shelter: Jeremy Scott for Adidas Original Fragrance Launch
Charlotte Lucy: Alexander McQueen/Nick Waplington: Working Process at The Tate
Flip Flops and Furs: A Benefit for Scotty's House
Funky Jungle: 5 Fashion 'Must Haves' I Don't Own
A Glamorous Revelation: To Write Love on Her Arms
Jodie's Touch of Style: Leggings With a Tunic After 50
Ms. Fabulous: Winners of the 6th Annual Fashion 2.0 Awards
Prime Butterfly: 5 Magazine Trends That Need to Die in 2015
Purushu Arie: Celebrating the Spirit of the Seventies
Riva la Diva: Easy DIY Valentino-Inspired Dress Tutorial
Ri(t)ch Styles: How to Pick the Right T-Shirt for a Guy
Sly on the Wall: A Hair Story
Spy Girl: L.A. Frock Stars—Golden Age of Hollywood
Storybook Apothecary: Swimwear Looks for Every Style
Suzanne Carillo: 10 Important Life Lessons I Learned From Watching Mad Men
That Paki Blog: Illustrating Pakistan Fashion Week by Mahoor Jamal
TLV Birdie: Watch Your MouthWear It Fair: Vintage Styles for Work, Rest and Play
SPONSOR: Shopbop Coupons: Theperfext, Katin, and Black Wedges,
Sperry Men's, French Trotters, Red Heels, Nude wedges, Plaid Dresses,Leather & Lace Dresses
Want to be featured in Links à la Mode?
1. Read the clarified rules and submit your links on this page: Links à la Mode.
2. If your link was selected and you need this week's code, visit this page: Links à la Mode Code.