#HowWeMet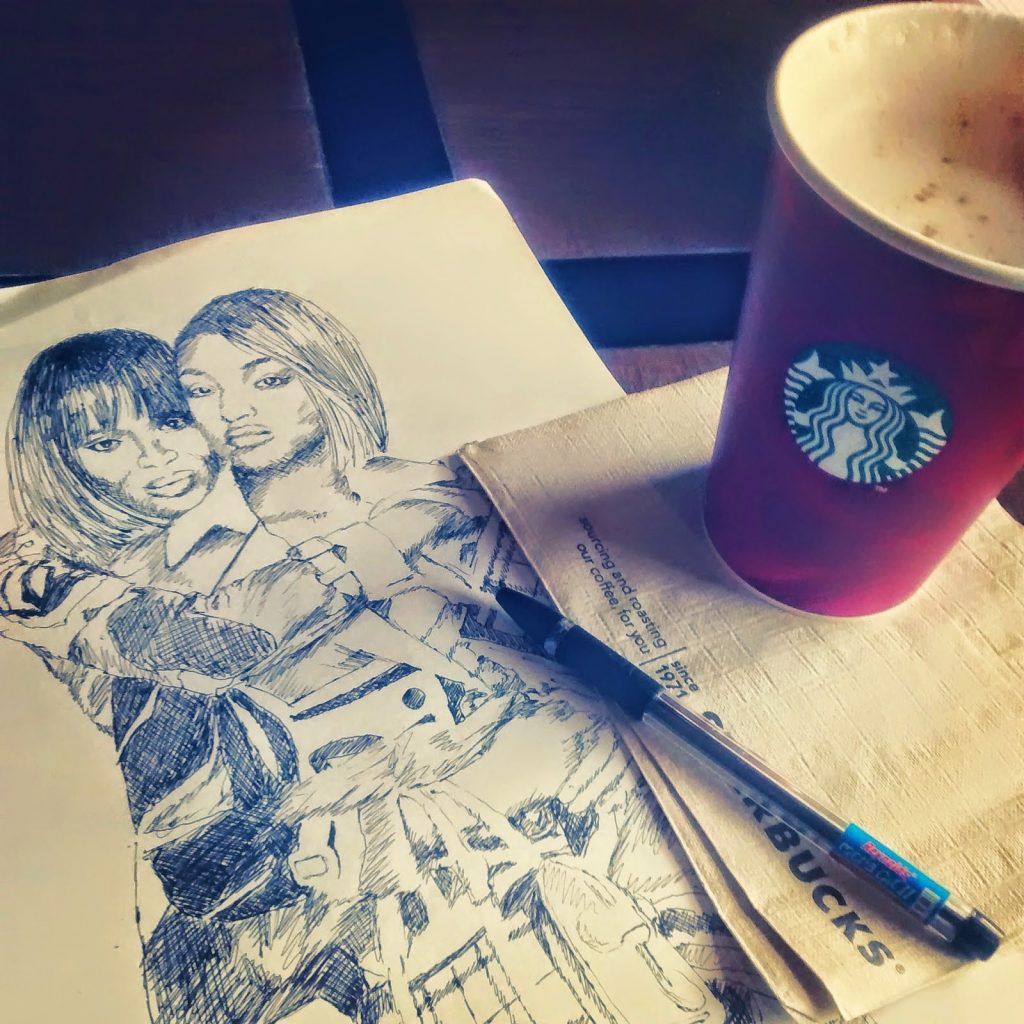 As a freelancing designer & fashion blogger, working cum chilling at Starbucks was a frequented pattern to avoid myself from feeling cocooned in my room. I'd endlessly sip my favourite hazelnut cappuccino while making illustrations and drafting blog articles in my laptop. We met in one such occasion when the fashion illustration that I was making over a warm cup of coffee got noticed and complimented by a fellow customer. I immediately connected with the photographer over art, fashion, photography, films and music. Now, it's a pattern for the two of us to meet over a coffee, chill together and have endless conversations about anything and everything as we work!
And that's my little #HowWeMet story. For coffee lovers who unite at Starbucks, we've all had our share of laughter while chilling with friends, important decisions made while discussing business and more lovely precious moments spent with loved ones. In this era of FB, Twitter and Instagram where people are communicating with each other more than ever before, Starbucks has launched a new global campaign stressing on the need to 'MEET' each other rather than just connect virtually. Good things happen when we get together 🙂
You can read my #HowWeMet story here and click the heart icon for 'like' 🙂 Also, you can read more heart melting stories at Meet Me At Starbucks where you can also share your own #HowWeMet stories and stand a chance to win coffee at Starbucks for an entire year!