Sportwear Trend
Sweatshirts, trainers and hoodies have been a part of everyday mens casual wardrobe for long time now but propelled to spotlight this season with evolving influence of sports and athletic wear which pushed menswear trends in a smarter, refined and more wearable direction. Such is the impact of the sportswear trend that you no longer have to worry about wearing trainers to work. Fuss free, simple and relaxed wardrobe staples helps to create a more sophisticated casual look incorporating both style and comfort.
Although sports luxe trend has dominated runway shows and brand lookbooks since the turn of the year, last thing one should do is to translate looks directly from the catwalk and instead mix key elements and have a personal style instead. With plenty of styling options for the season ahead, I would personally like to keep things practical yet sportily smart.
SPORTWEAR TREND – KEY ELEMENTS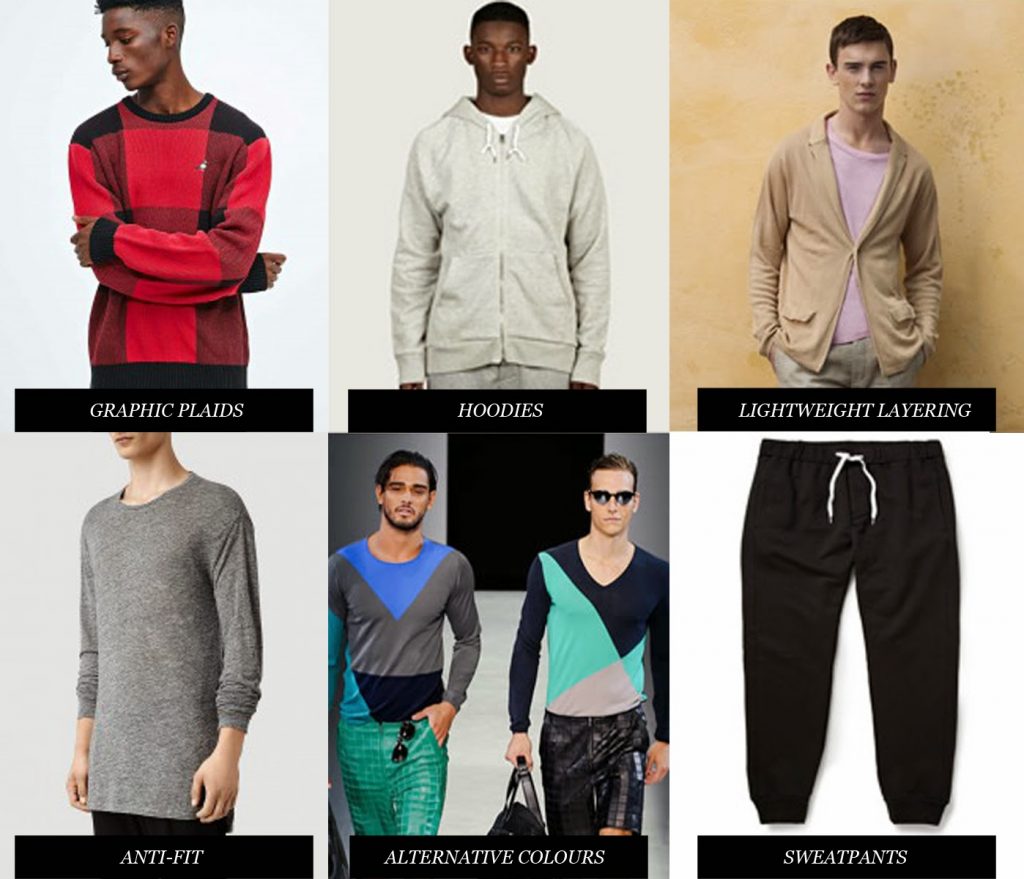 THE LOOK
The look incorporates key elements inspired from the sportwear trend which includes an anti-fit hooded shirt with graphic plaids layered with a grey melange tshirt. There is nothing better than to feel a little cheerful and composed in winters with a hint of alternative colours juxtaposed with neutral grey melange. In contrast to the clean and fitted silhouettes that we all have religiously embraced, sportswear trend has challenged the clean-cut aesthetics as over sized jackets and loose fitted shirts and hoodies are enjoying the moment. The lightweight layering of woven shirt and knit tee is combined with grey sweatpants with interesting seam details. Keeping the look on the trend, a pair of lace up shoes completes the ensemble.