Fashion History – 7 Interesting Photographs from Early 20th Century
Regular followers of my blog are quite aware of the fact that I am deeply enticed by history of costumes and fashion. How we perceive the beauty or ugliness of our bodies is dependent on cultural attitudes to physiognomy. The voluptuous pear shaped beauties in Renaissance paintings are considered subliminally undesirable nowadays as compared to a lean and toned Alessandra Ambrosio or a Megan Fox.. and these are the very socio-cultural changes that fashion history testimonies. History of fashion is an exciting subject that not only testimonies the evolution of costumes and trends but more importantly stands as a barometer to cultural changes.
Here I share some very interesting photographs that I collected over time. All these photographs are taken during early 20th century, between 1900-50s and illustrates some little known but remarkable trends and events associated with costume and fashion history.
1. THE BIG TREND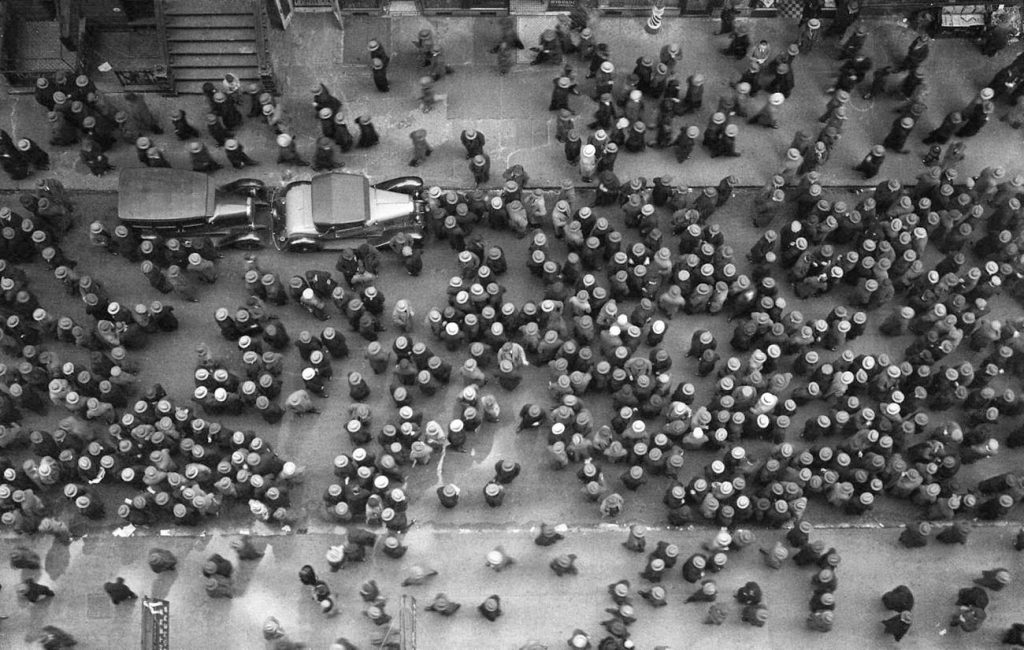 THIS IS A PHOTO OF A CROWD IN NEW YORK, TAKEN IN 1939. IT IS REMARKABLE THAT THERE IS NOT ONE HAT-LESS PERSON IN THIS PICTURE!
2. MAKING HEADS TURN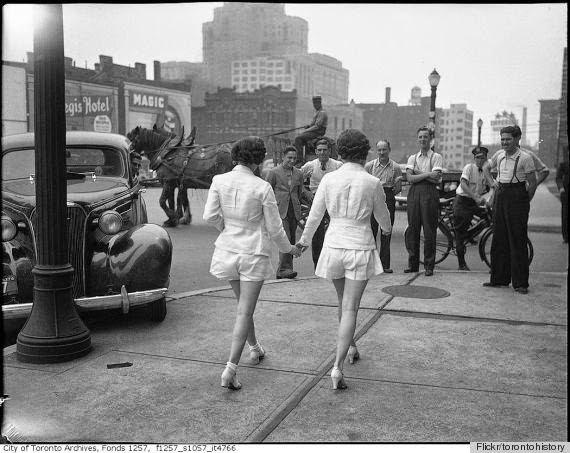 THE MYTH SURROUNDING THIS PHOTO IS THAT TWO WOMEN WEARING SHORTS FOR THE FIRST TIME IN PUBLIC CAUSED A CAR ACCIDENT. WHILE I AM NOT SURE IF THE CAR REALLY CRASHED OR IF THEY WERE THE FIRST WOMEN TO WEAR SHORTS… BUT THE SHORTS DEFINITELY DREW ALL THE MALE ATTENTION LIKE MONICA BELLUCCI DID IN THE MOVIE MALENA!



3. THE CLASS DIVIDE

THIS IS HOW A BULLET PROOF VEST WAS TESTED BACK IN 1923!


5. ORIGIN OF SIDEBURNS

CIVIL WAR GENERAL AMBROSE BURNSIDE, WHOSE UNUSUAL FACIAL HAIR LED TO THE COINING OF THE TERM "SIDEBURNS".


6. STOCKINGS SCARCE

DUE TO SHORTAGE OF NYLON STOCKINGS IN 1942, WOMEN WOULD PAINT THEIR LEGS SO IT LOOKED LIKE STOCKINGS.


7. BEFORE THE SARTORIALIST

MUCH BEFORE THE SARTORIALIST, AMATEUR PHOTOGRAPHERS EDWARD LINLEY SAMBOURNE DOCUMENTED STREET STYLE IN EARLY 20TH CENTURY. HIS PHOTOGRAPHS HAD A CERTAIN CASUAL AND NATURAL FEEL TO IT UNLIKE THE FORMAL LOOK IN OTHER EDWARDIAN FASHION IMAGERY.