Surily Goel inspired from Gucci?
It has now become quite a predictable trend in Wills Lifestyle India Fashion Week to see few ensembles or collections carrying uncanny resemblances to those which have been showcased previously. A few seasons ago I had tweeted images of Shantanu Goenka's ensemble resembling Alexander McQueen. The déjà vu moment returned in WIFW Day 1 when Charu of Picky C tweeted, "Give me a minute till I recover from Surily's Gucci rip off. #wifw".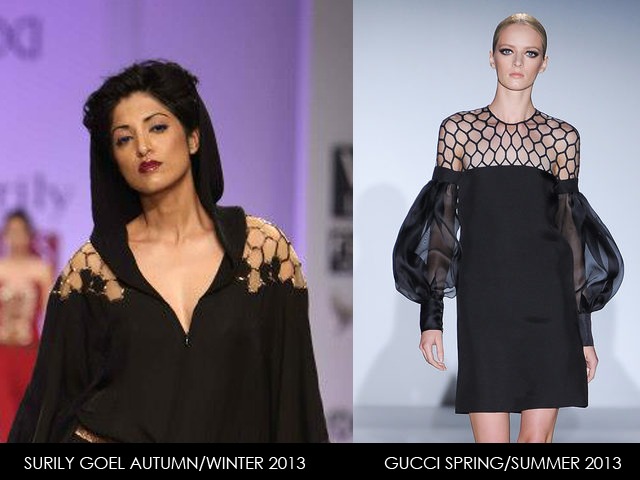 The placement of they laser-cut honeycomb structure in black at Surily Goel carries eerie resemblance to Gucci spring/summer 2013 ensemble.
I definitely cannot disagree with Charu's tweet but again wont' completely agree either! Given that this follows exactly one season after Gucci SS 2013, the top at Surily definitely seems to be 'inspired' from Gucci. However, one shouldn't forget that honeycomb pattern is a major trend for this season and has featured in many other ramp shows including Alexander McQueen, Derek Lam and Marios Schwab.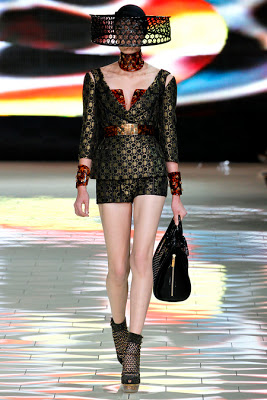 Alexander McQueen Spring/Summer 2013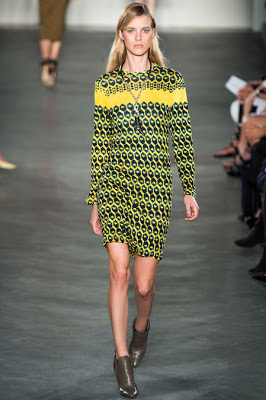 Derek Lam Spring/Summer 2013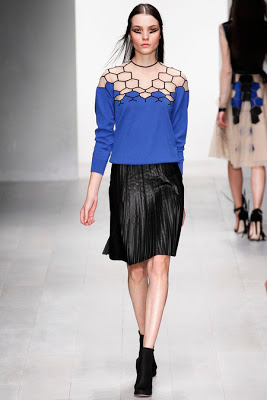 Marios Schwab Spring/Summer 2013
Oops… Wait! Did those sleeves look alike?