Pero by Aneeth Arora, Wills Lifestyle India Fashion Week AW 2012
Aneeth Arora's autumn/winter 2012 woman is a gypsy who is on a journey throughout India. The designer has mastered the art of creating the boho-rich gypsy look. There are very few fashion designers in India who can do it the way she does.
Another important aspect of Aneeth Arora's show was the relevance to the season! While almost every other designers were busy showcasing resort-ish collections dominated by chiffons, crepe and cotton, Aneeth Arora used woolen knits! Pero was the first show in WIFW AW 2012 to feature woolen knits!!!!
Models styled with turbans, knitted skull caps and leather shoes carrying fuchsia heart walked to foot-tapping old country music. The luggage was beautifully used as accessories with the layered ensemble. Exquisite kadhis from West Bengal, ikkat from Andhra Pradesh, pashminas from Kashmir and woven wool from Kumaon were cleverly crafted into comfortable and breezy silhouettes in a muted colour palette dominated by blues. Layering is Aneeth Arora's one of the biggest forte.
The 'Pero' show was a master class and tells you how exactly to layer together scrumptious fabrics and textures in style. Patch work was extensively used in jackets and wide-leg trousers. Knitted sweaters had a quirky heart in fuchsia at the back. Baby doll silhouettes, jackets and trousers featured polka dots, graphical checks and stripes which continue to rule the 'Pero' ramp for quite some time now.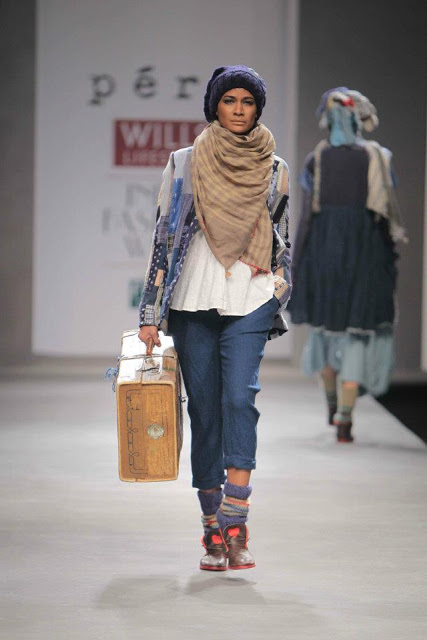 Carl Garcias styled in skull cap, scarf, luggage and shoes with fuchsia heart! A BOHO-GYPSY!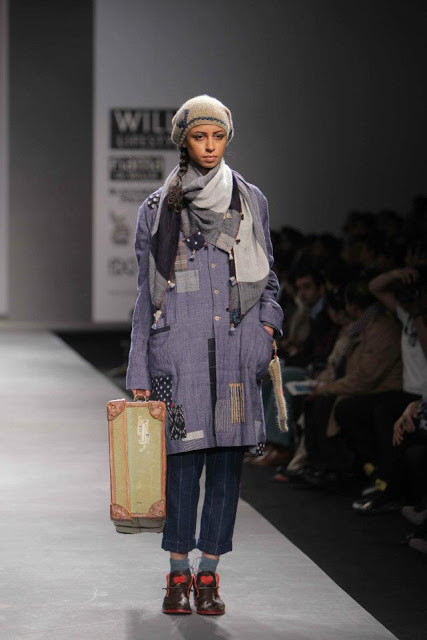 Patchwork at Pero by Aneeth Arora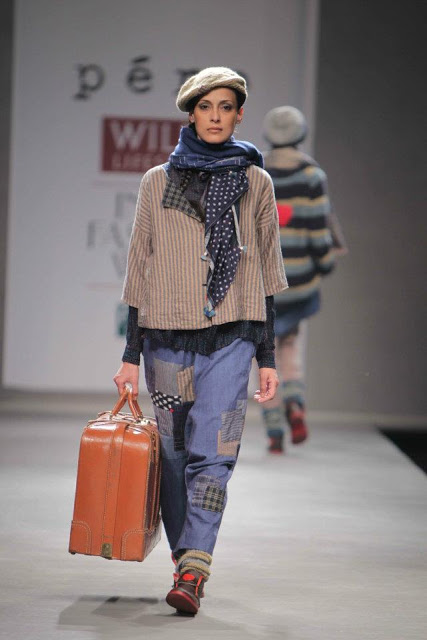 Luggage as an accessory!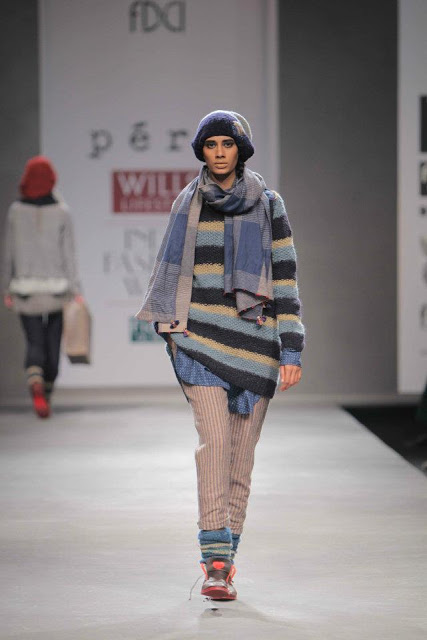 One of the very few shows which featured Woolen knits!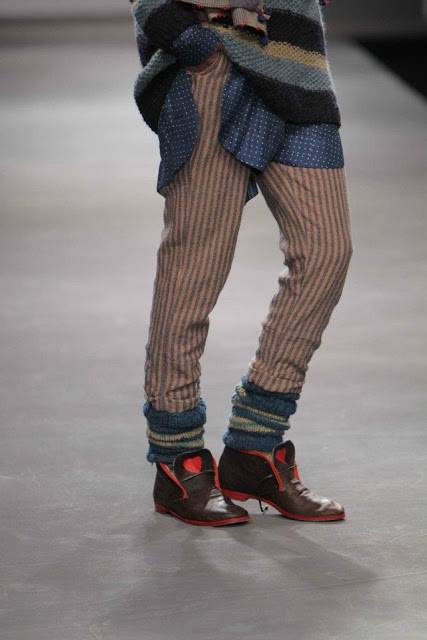 Shoes carrying fuchsia hearts!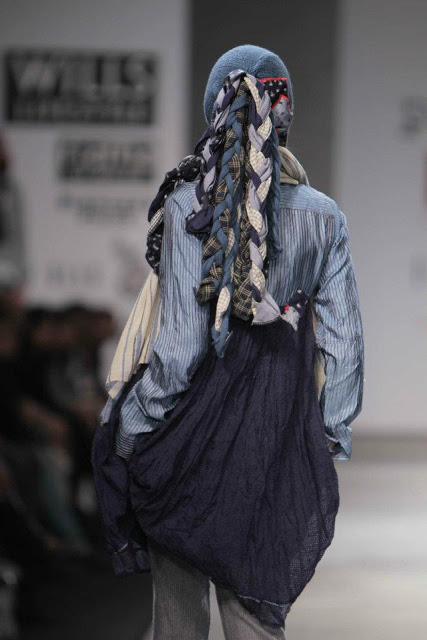 The day you decide to run away from home and find need to be in style, call Aneeth Arora!