Lay your HANDS on…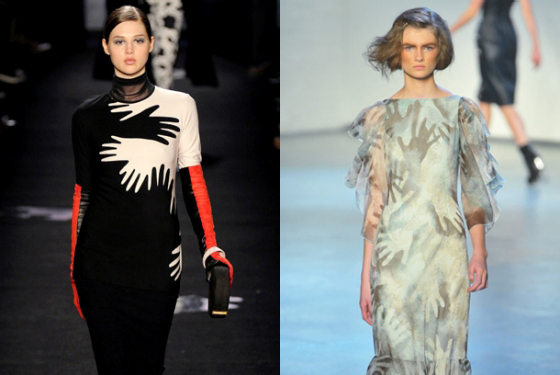 Like the
cut blog
pointed out, it was a strange co-incidence that Rodarte and Diane von Furstenberg decided to use hand prints as motifs for their fall/winter 2012 collection. Its pretty much obvious that there will be comparisons between the two considering they were showcased within a span of two days. As a print, I personally loved the play of positive and negative space in Diane von Furstenberg's dress while I loved the Rodarte outfit as a whole.
Take a look at the HANDS that adorned the runway in past….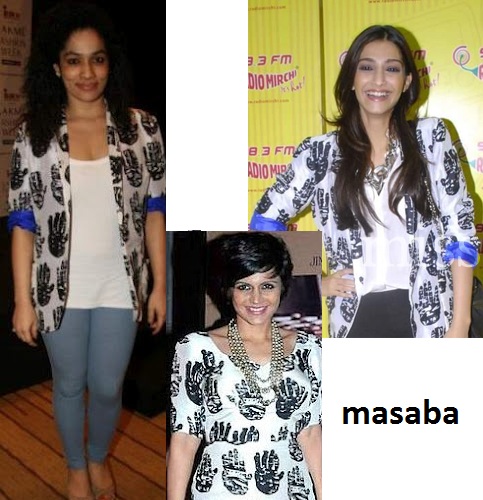 Indian fashion designer Masaba's forte lies in the prints. She has used a wide range of motifs including Tamil alphabets, bold polka dots, foot prints and even the hand prints. The image above has Masaba, actress Mandira Bedi and Bollywood heartthrob Sonam Kapoor sporting Masaba's hand prints.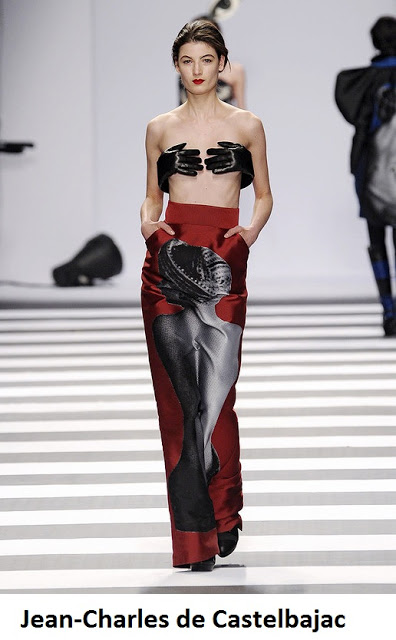 Fashion designer Jean-Charles de Castelbajac used 3-D hands an year ago for his fall/winter 2011 collection. The hands looked crazy, scary and kinky!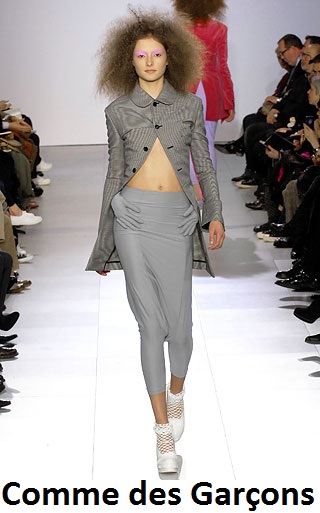 Comme des Garcons was probably the first to use 3-D hand moulds (not prints) for the brand's ready-to-wear fall/winter 2007 collection. The hands grasped the hip in trousers and skirts and later seductively in shirts. Who else can initiate something as wacky and wild other than Rei Kawakubo??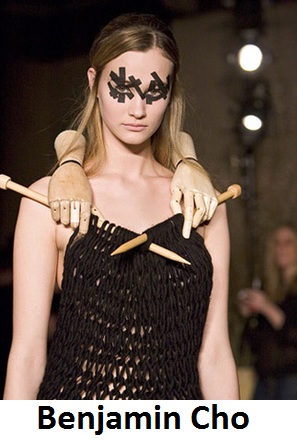 A year after Comme des Garcons's FW 07 show, hands were seen again at Benjamin Cho FW 08. The hands appeared as though they were live knitting the garment that the model was wearing! It's strictly for art/fashion exhibition purpose.
P.S. Do not reveal this image to Lady Gaga!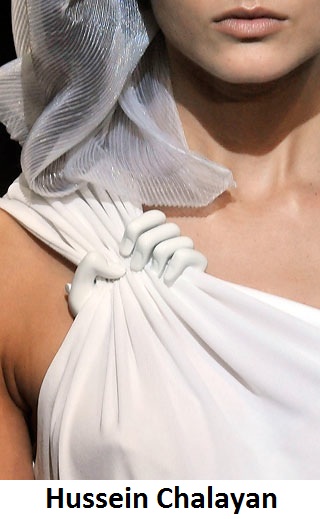 Hands were back in the runway 2 years later at Hussein Chalayan's SS 2010 show. Hands were clinching the draped fabrics at shoulders and criss-cross twists!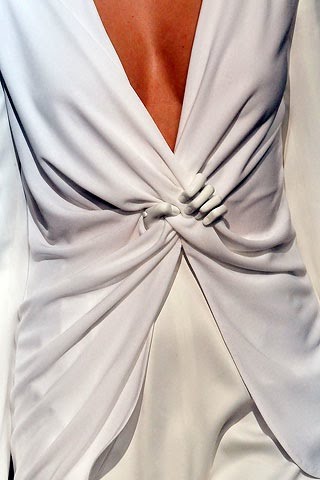 My favourite? It has to be the one at Rei Kawakubo and Hussein Chalayan!! Which one would you lay your hands on??