New year.. New hopes… New dreams
We have already flipped through 10 of the total 366 chapters in this yet another new year and this blog post is coming up too late considering 10 days have already passed by like yet another 10 minutes. 2012 has opened up with many promising offers.
I have officially landed myself in semester six. I'll be dealing with more surface design techniques and Indian wear this semester in college.
I would be writing the fashion show reviews once again for the official FDCI Designer Node magazine at Wills Lifestyle India Fashion Week.
I have signed up with an upcoming retail label and would be soon blogging from their side. A project I am really excited about and eagerly looking forward.
I would be soon starting up with an e-fashion magazine where I aim to showcase the best of fashion blog posts across the web. It is an ambitious project. Working on the design and infrastructure of the website and would launch it sometime in February-March.
And…
I'll be turning 21 in 2012. 21. The magical number! HAPPY NEW YEAR FOLKS!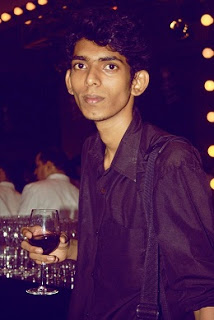 Cheers,
PURUSHU