HT City has been talking about me!
One of my classmate alerted me earlier this day that my name has appeared in Hindustan Times City, New Delhi edition on 12th October 2011. The news paper clipping had talked about a tweet that I posted two days ago on Shantanu Goenka's spring/summer 2012 collection which he showcased in the recently concluded Wills Lifestyle India Fashion Week. The press release of the designer quoted that he had drawn inspiration from French queen Marie Antoinette who remained his central character while a single line in the paragraph stated that he was inspired from the late fashion designer Lee Alexander McQueen too.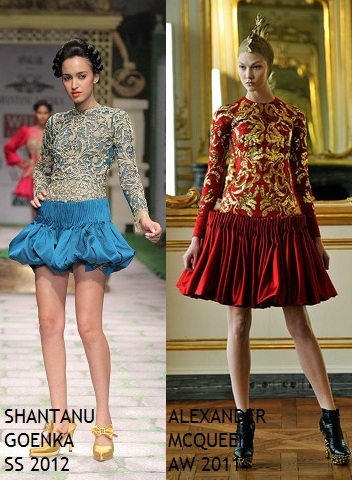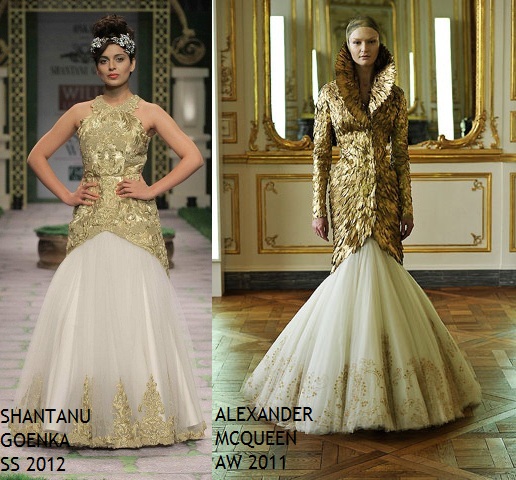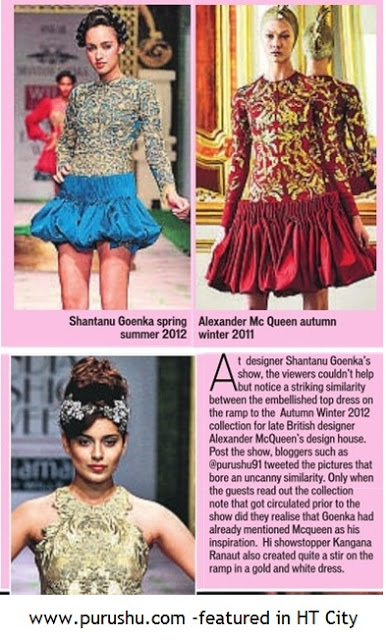 The Hindustan Times city article talking about my tweet suggesting that the designer had 'already' mentioned that he was INSPIRED from McQueen.
Don't get me wrong..but isn't there a difference between 'GETTING INSPIRED' and 'COPYING'?? Changing the colour with couple of other tweaks is nothing but slight alterations, NOT INSPIRATION.