Rihanna to endorse fairness cream brands in India
Disclaimer: The article is a work of fiction, pun intended.
The pop star who looked several tones fairer compared to her natural brown skin in the Vogue UK November 2011 cover is presently enjoying a demi-god status in India, a nation which is addicted to fairness creams. India has a huge market for fairness creams with several top Bollywood celebrities endorsing skin-whitening-creams as the next big thing after Viagra.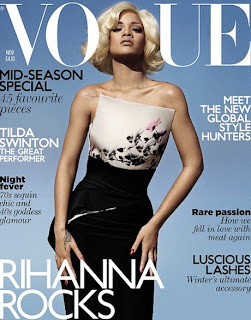 An Indian youth reported that he wasn't quite satisfied with his present fairness cream brand's performance which he could measure with the fairness meter that is available for free with the product. The youth also went on to admit that he was astonished by the way Rihanna has improved her skin tone in a short span of time and looks up to her for inspiration.
Rihanna has reported saying, "All credit goes to Vogue UK, for making the impossible possible. My fair skin makes me feel very confident and I am really looking forward to endorse fairness cream brands and make a connection with Indian people." The dashing pop star admitted that she'll have a tough competition with local Bollyood celebrities and is also taking spoken-Hindi lessons to cope up with.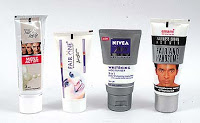 Blonde hair has gone on to become the next big trend in India after the cover shoot with Vogue UK. A market analysis reports that sales of blonde wigs has sky rocketed like never before.
Looks like the secretly racist nation has found its next big thing in this 'rude boy' singer.