To err is human, to forgive is divine
A Paris court ruled out that the haute couture spearhead John Galliano was found guilty of making anti-Semitic remarks in a cafe in Paris earlier this year. He was sentenced €6,000 for making racist comments.
"However this is not a time for celebration, and he remains apologetic for any offence that has been caused. He will continue to receive treatment for his illness and hopes in time to embrace a more positive future, based on forgiveness and understanding", concluded John Galliano's spokesperson Jo Milloy.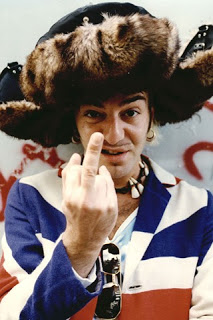 Aren't you glad that all the events surrounding Mr. Galliano has finally come to a conclusion?
Nobody is perfect. To err is human, to forgive is divine. Mr. Galliano accepted his mistake and is apologetic for the offence. I still remember seeing the video, where people around where laughing while the drunk Gallliano was proclaiming his love for Nazi leader Hitler. You might think that John is a filthy moustachioed Jew hater. Even the woman who witnessed the incident reported that the it has been blown beyond proportions and poor Galliano, it cost his reputation in the fashion world. Somehow, it's hard to overlook his talent and hate him for what he said when he was 'drunk'. But again, being drunk is no excuse to say what he said and cannot be forgiven for simply being the genius that he is. I am glad he is guilty of what happened and is ready to pay the price for his mistake.
As a fashion design student, I still admire and see him as an enormous pool of talent. I hope he will come back afresh and do what he does the best else for what will be a great waste of talent. Wish him luck. After all, to err is human, to forgive is divine.