Gisele Bundchen wearing my ITP dress!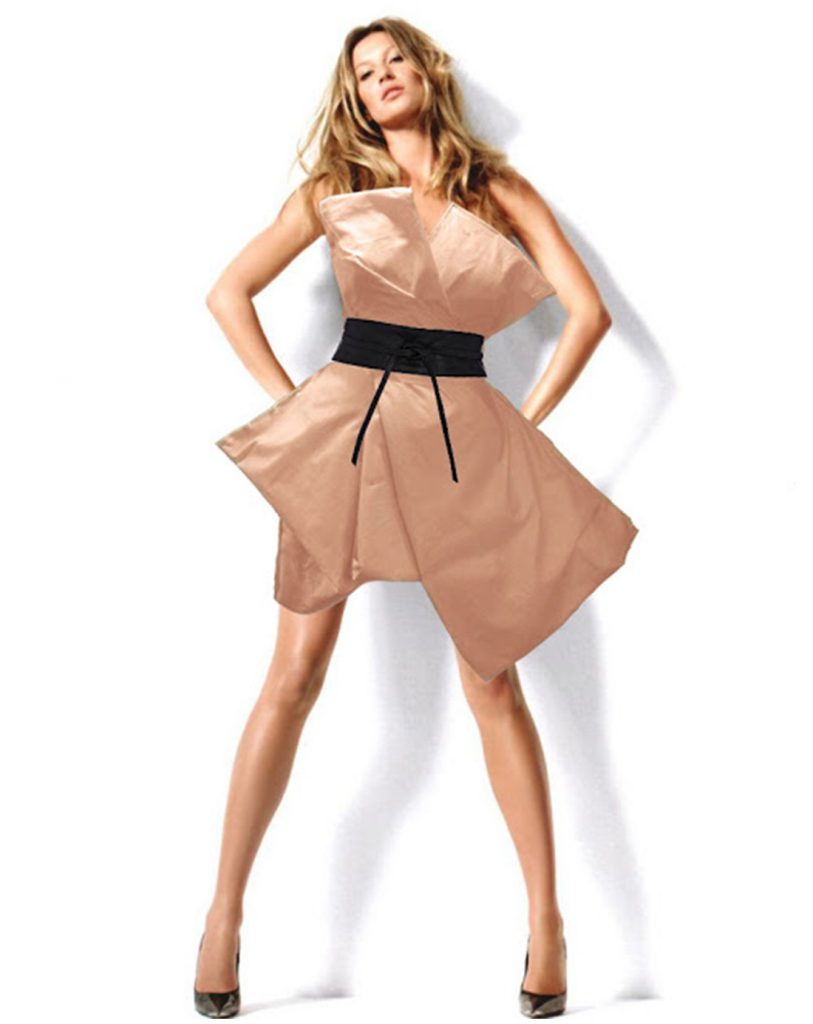 Ha ha. Thanks to Photoshop.
But that's how broke fashion students live their surreal possibilities, perhaps.
After working on
bodice and skirts
in semester 3, we moved on to making dresses, torso and trousers in semester four. At the end of the semester, as a part of Integrated Term Project we make a final garment incorporating all the techniques we learnt throughout the semester. I chose to make a contemporary dress inspired from Japanese geisha.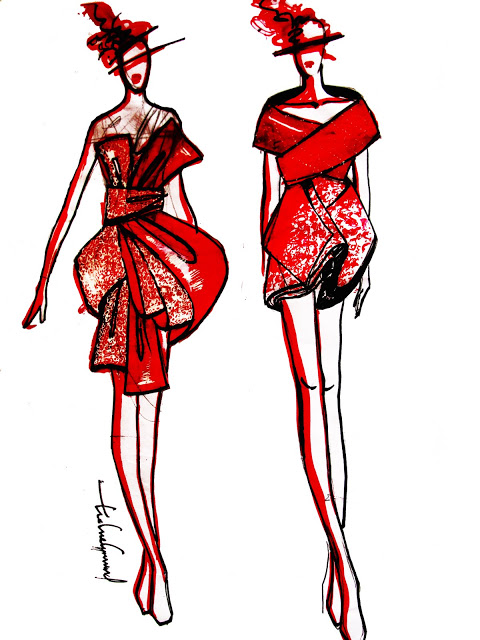 After weeks of brainstorming and mind-mapping I was drawn towards elements like proportions, layers and origami. Our group members decided to work on a contemporary colour scheme leaving behind the traditional bright colours and oriental motifs that Geisha is conventionally remembered for. I reimagined a contemporary peach dress ssing the forms and fabric techniques of Geisha costume.