Delhi Fashion vs Mumbai Fashion
The recent survey conducted by Global Language Monitor ranks Mumbai ahead of New Delhi in terms of fashion. The list topped by London, followed by New York, Paris, Milan, Los Angeles, Hong Kong, Barcelona, Singapore, Tokyo and Berlin lists Mumbai in 24th spot compared to the 28th rank previous year. While New Delhi drops 9 spots to 39th rank from 30th rank previous year.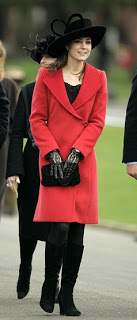 London overtaking New York for the top spot is explained by the genuine impact of Princess Kate, Alexander McQueen, Christopher Bailey of Burberry. Also, London seems to be promoting its young designer like no one else does. London has found and promoted many designer in the last decade. Designers like Christopher Kane, Peter Pilotto etc are genuine examples.
While, New Delhi fashion vs Mumbai fashion is a well-worn debate that will never end, at least not any time sooner.
Leading Indian fashion designer Tarun Tahiliani who has shown at both Delhi and Mumbai fashion weeks quotes, "Delhi's for fashion, Mumbai for Bollywood".
Let's face it, If Mumbai's fashion scene is driven by Bollywood, New Delhi fashion is driven by luxury and status. My faculty at NIFT New Delhi was explaining me how Imran Khan's look in the Bollywood film 'Jaane Tu Ya Jaane Na' was sourced from NIFT New Delhi. This report by Times of India rates Delhi's fashion in terms of business, designers, fashion weeks and associated buyers much ahead of Mumbai's fashion. But, again the report dates back to 2006. I still don't feel much has changed since then.
The Hindu quotes, "In the eternal Delhi vs. Mumbai match, Delhi scored, when a bunch of regulars at Mumbai's Lakme fashion week — Kallol Datta, Rimzim Dadu, Aneeth Arora, Anand Bhushan, Dev and Nil and Anand Kabra — changed allegiance to WIFW in the Spring/Summer 2011 edition of the event."
New Delhi hosts two major fashion weeks, couture week, mens fashion week. New Delhi is driven by political class, power and status. Here, even the middle class wants to ape the upper income class. Unlike Mumbai, New Delhi has WINTER. I personally think winters is THE best season for jackets. I remember reading an article where Bollywood's leading fashion designer Manish Malhotra had quoted, "I love Delhi winter. I can wear my Jackets and coats. The same can't be done in Mumbai". The absence of a strong winters is a major drawback for Mumbai's fashion circuit. Delhi is home to the luxury shopping mall DLF Emporio, one of a kind in entire South Asia. New Delhi churned out Manish Arora who is arguably the most successful Indian fashion designer who now shows in Paris and is also the new creative head of Paco Rabanne. Delhi is also the home to National Institute of Fashion Technology, New Delhi which remains the best fashion school in India. We should also remember that most designer showing in Mumbai are product of New Delhi. All this make it clear, why New Delhi is the undisputed winner. New Delhi's fashion is simply unmatched by Mumbai's.
Of recent, Delhi has been facing a lots of problems in administration. Buyers had complaints. A famous designer who showed in Delhi last season seems to have been complaining about the administration (A classmate worked with her as stall-assistant during Wills Lifestyle India Fashion Week last season). She has now moved to Mumbai this season. Creative difference has clearly driven designers like Rohit Bal and Sabyasachi back to Mumbai. Bryanboy had attended Lakme India Fashion Week, Mumbai. All this had probably resulted in the drop in ratings this year.
Now, almost every other metro city has a fashion week in India. We have a fashion week in Bangalore, Chennai, Hyderabad, Kolkata, Mumbai and New Delhi!!!! We all know, India has a vast cultural difference. This whole idea of having 10 different fashion weeks at 10 different cities explains how true the "unity in diversity" theory is. Yet another scene, where the cultural divide has been visible much transparently. Why can't the entire nation have a unique platform where all the designers from India can show up? Isn't the idea wonderful? Isn't it easy for the buyers too?