Best of Van Heusen India Mens Week 2011
Indian fashion designers congregated at hotel The Grand, New Delhi to present the Van Heusen India Mens fashion week 2011. I visited the event last Saturday on 3rd September to attend the Krishna Mehta show. It is a strange that mens fashion week is still a baby in India considering the fact that India is one country with larger menswear market than womenswear market.
Fashion Design Council of India and Mr. Sunil Sethi deserve all extol for bringing forward the mens fashion week in India. As I had mentioned above, it's just the start while the best is yet to come.
Big names like Tarun Tahiliani, Zubair Kirmani, Rohit Gandhi and Rahul Khanna, Rajesh Pratap Singh, Manoviraj Khosla, Karan Johar + Varun Bahl presented their collection while my favourite pick among all was the relaxed collection in shades of ice blue, peach, coral, and pink from Ashish n Soni. I also loved the traveler inspired collection from Sanchita.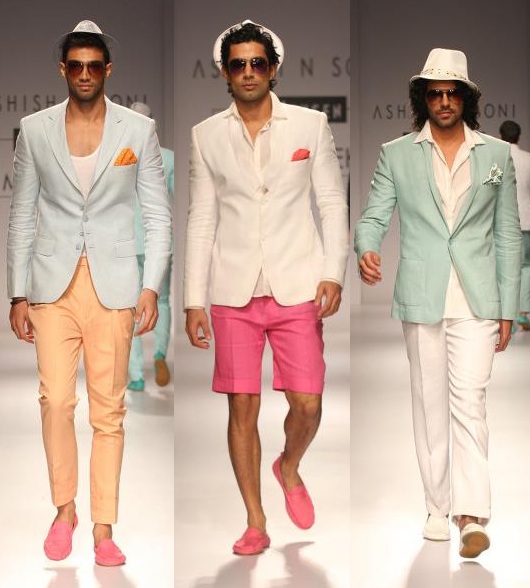 Ashish n Soni, Van Heusen India Mens Week 2011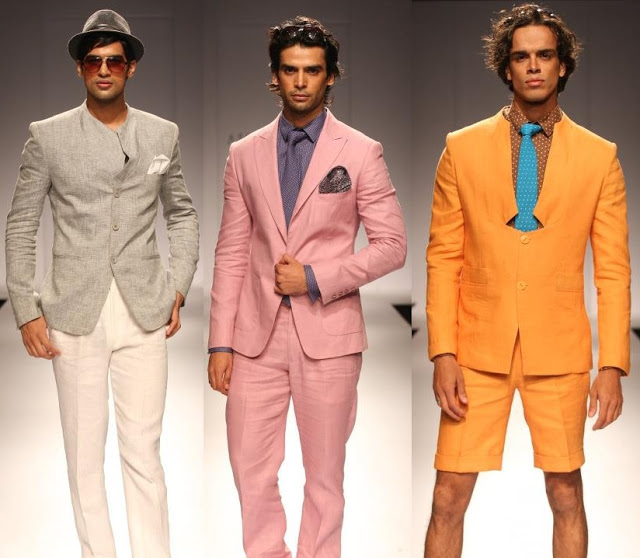 Ashish n Soni, Van Heusen India Mens Week 2011
More from India Mens Week 2011…
ABHISHEK GUPTA
KRISHNA MEHTA
MANOVIRAJ KHOSLA
ROHIT GANDHI & RAHUL KHANNA
SANCHITA
SHANTANU & NIKHIL
TARUN TAHILIANI
ZUBAIR KIRMANI