DLF Emporio celebrates its third anniversary
The undisputed 'maharaja' of luxury retail in India featuring over 170 luxury brands which includes 70 international brands celebrated its third anniversary on 24th August with aplomb and panache.
It's one such event where leading fashion editors and fellow Indian fashion bloggers came under the same majestic roof where connoisseurs can discover almost anything that adds to their high life bringing together eighty six brands in the zone of fashion, accessories, watches, life-style and art. Emporio is one such destination that the Indian rich like to hang out: meet friends, window shop, attend luxe events, view art, learn about refinement or witness breathtaking launches.
The event was attended by guests like Mohit Gujral Architect, Dinaz Madhukar VP DLF Emporio, Shabnam Singhal, Vinod Nair of HT City, Edward of Vogue and various other fashion editors and fashion bloggers from India.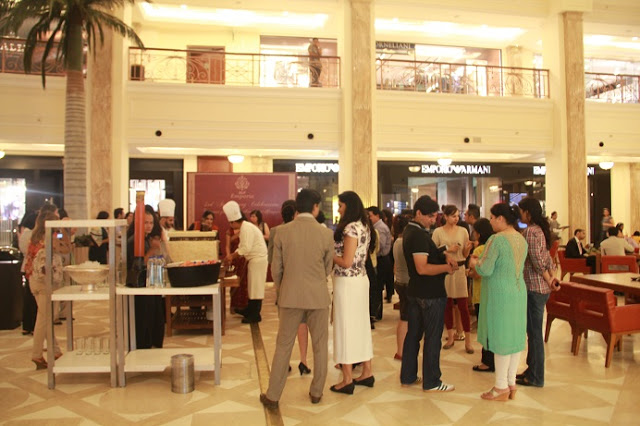 The event kick-started at 3PM while was joined by MOHIT who is also an ex-NIFTian. The opulent lobby had this enormous cake which was cut by Dinaz Madhukar and other guests. While everyone went on tweeting with the hash tag #emporioturns3. It was a one-of-a-kind get-together. I thank chrosshair communications for inviting me to this glorious event.
The enormous cake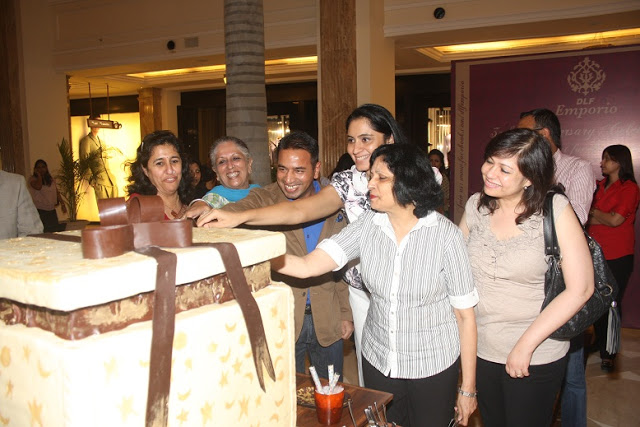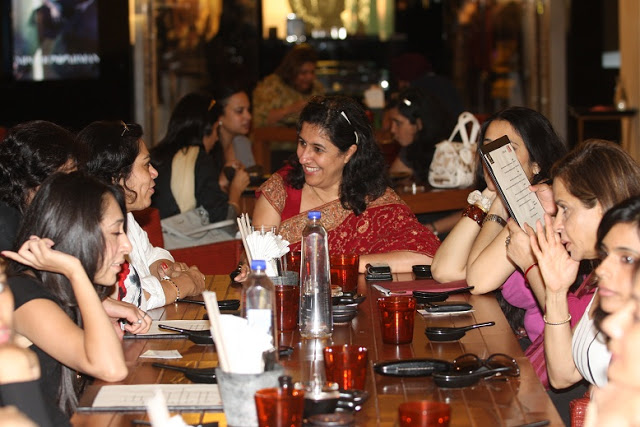 Dinaz Madhukar VP DLF Emporio, with guests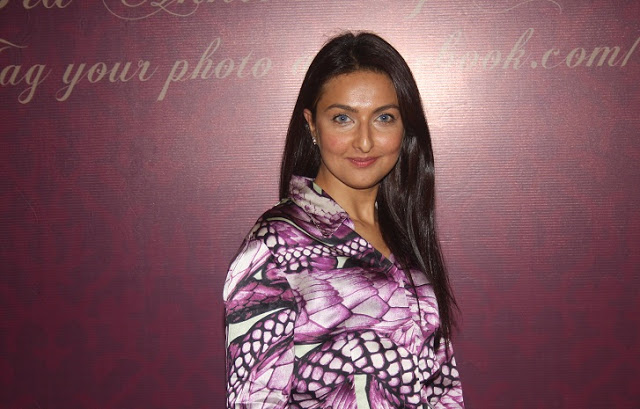 Shabnam Singhal looking gorgeous in printed outfit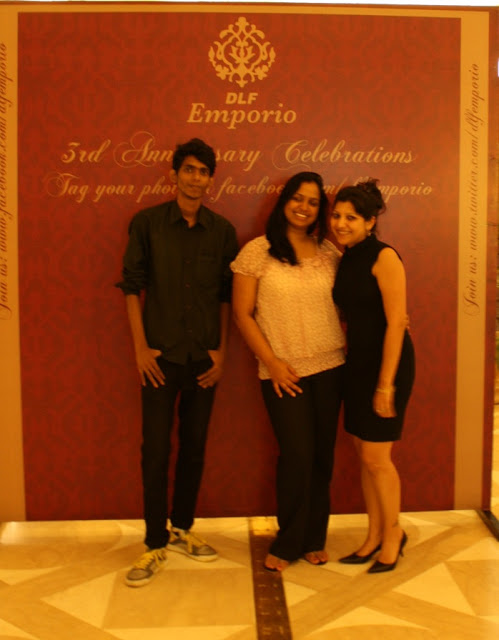 That myself!