Vogue Fashion's Night Out 2010, New Delhi
This is probably the first event I attended as a fashion blogger and it was a brilliant experience at DLF Emporio, New Delhi which hosted the Vogue Fashion's Night Out where 65 luxury brands had come under the same roof.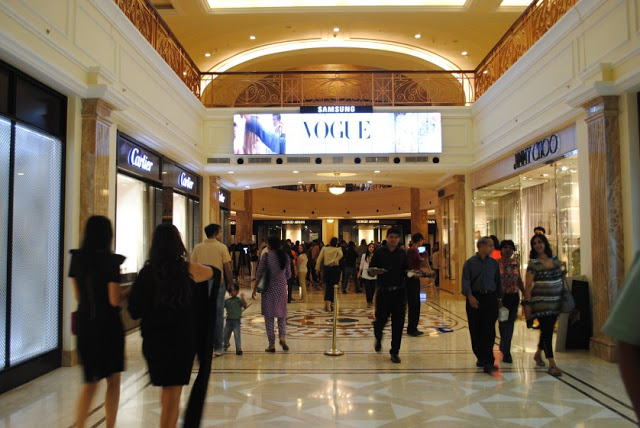 DLF Emporio mall entry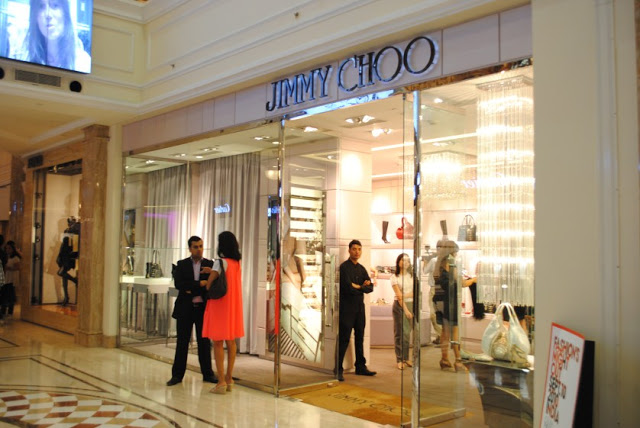 Jimmy Choo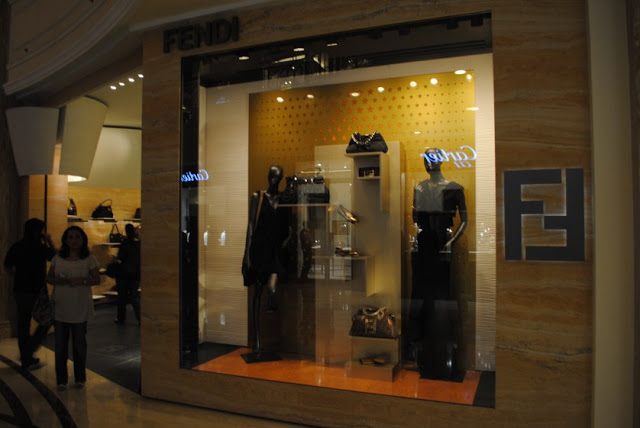 Fendi window display
My excitement grew further as I witnessed a grandly decorated interiors with colourful installations and even a Mercedes S class in display.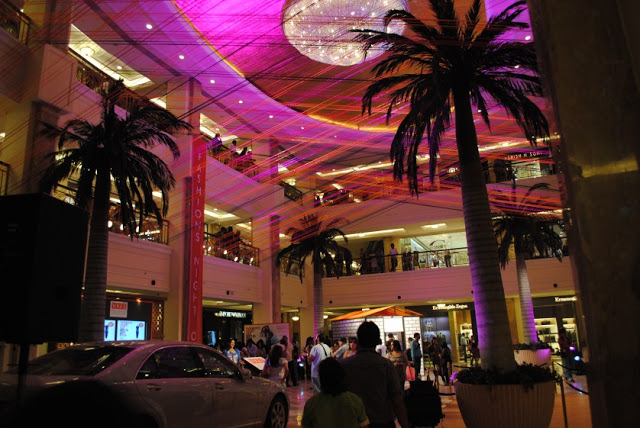 Grand interiors at DLF Emporio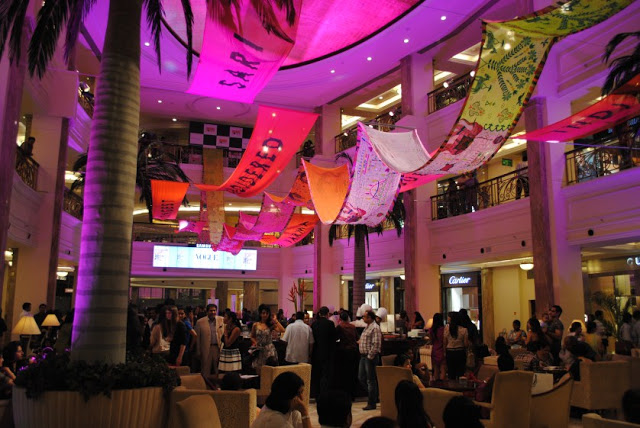 World's longest embroidered sari designed by Suneet Varma
What your seeing above is supposedly the world's longest embroidered sari designed by Suneet Varma. It's over 54 meters!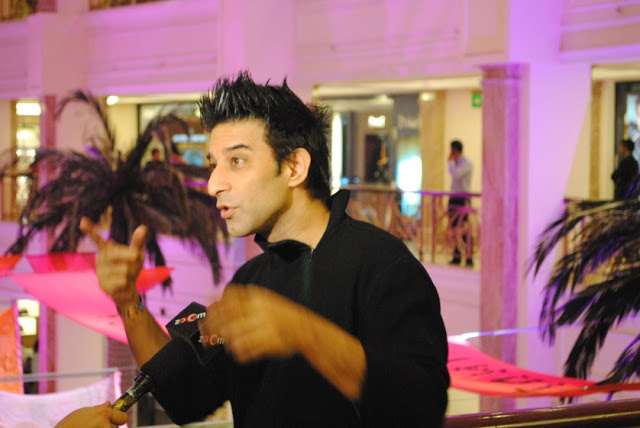 Designer Suneet Varma proudly speaking of his longest embroidered sari to a TV Channel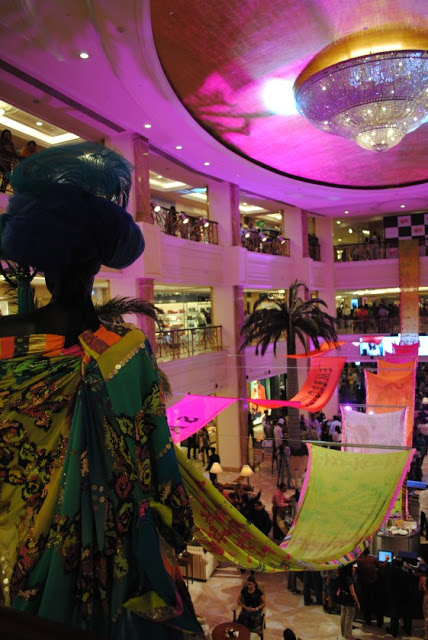 Sexy embroidery, mirror and thread work in aari and zardozi.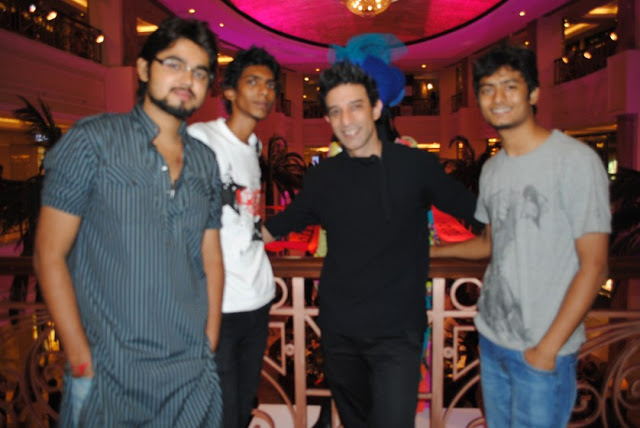 Budding Designers with Established Designer! Ashish, myself, Designer Suneet Varma and Vivek
The photo is blurred as we took the help of a 3rd man to click this picture 😐 Later we went on to do what we came here for. Fashion!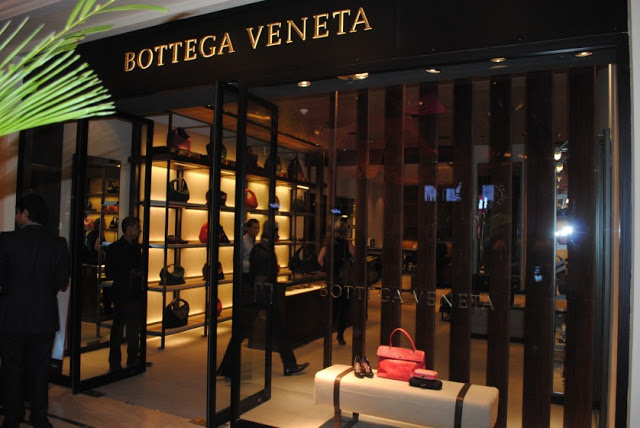 Bottega Veneta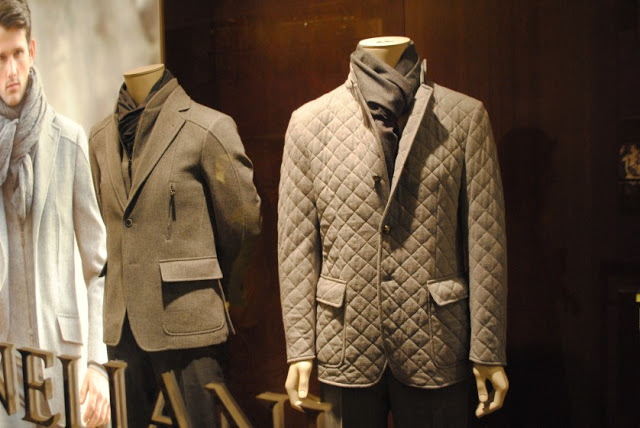 I love this quilted coat.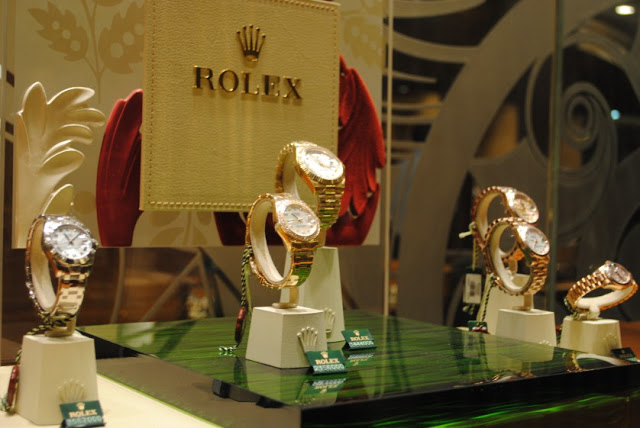 R
Rolex watches priced at Rs.30 lakhs!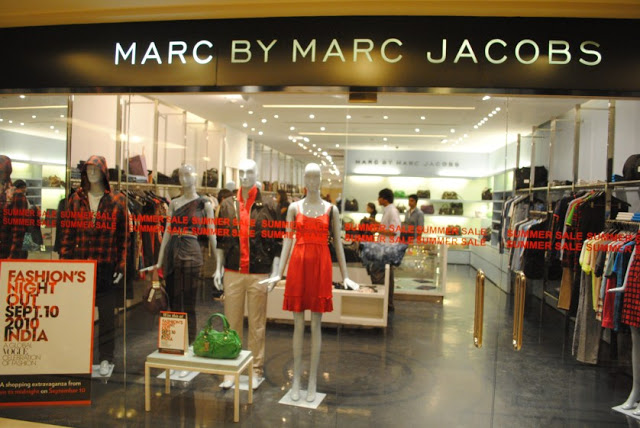 Marc Jacobs
Flamboyant Satya Paul Sari and an outfit from a couturier (sorry.. forgot the brand!)
Fashion's Night Out t-shirt and an orange tunic from Versace pre-fall 2010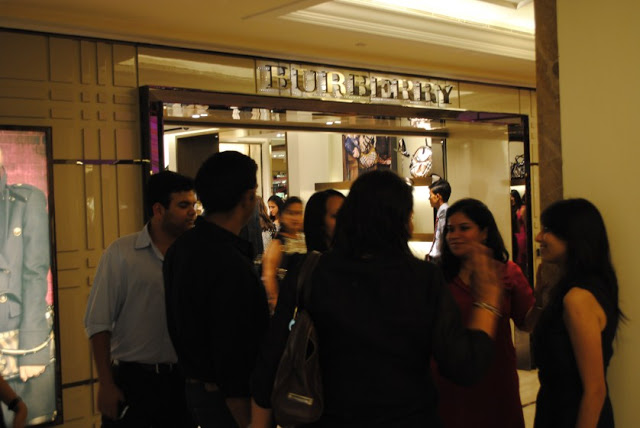 Bubrberry was probably the most crowded showroom this evening!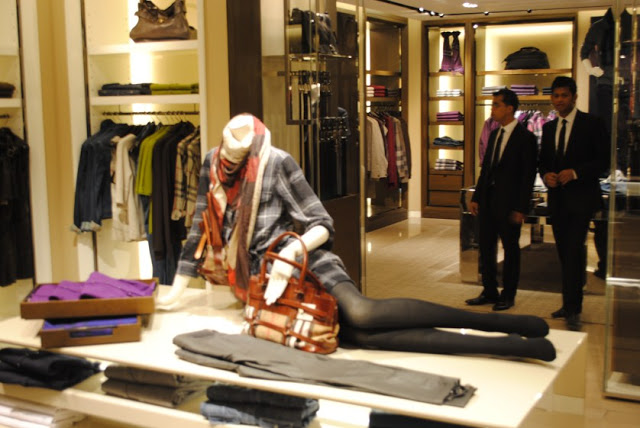 An ensemble at Burberry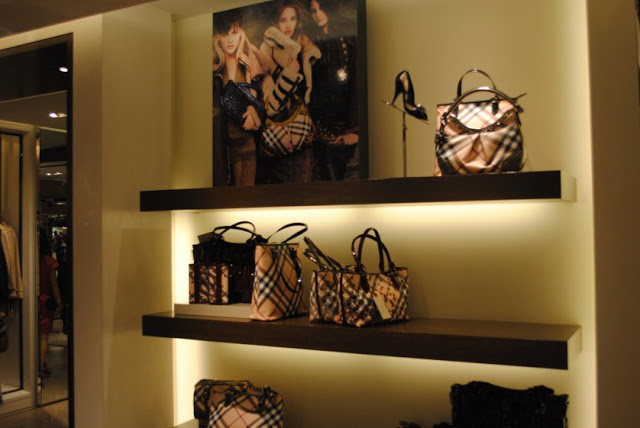 Hot bags for sale!
Quilted jacket and Black coat from Burberry Autumn/Winter 2010 collection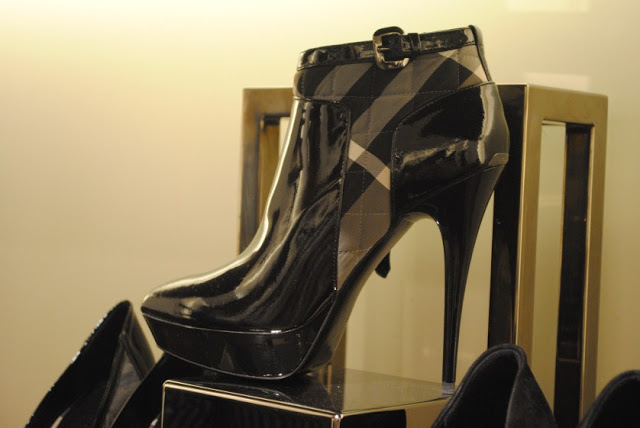 Sexy high heels!
Totally in love with!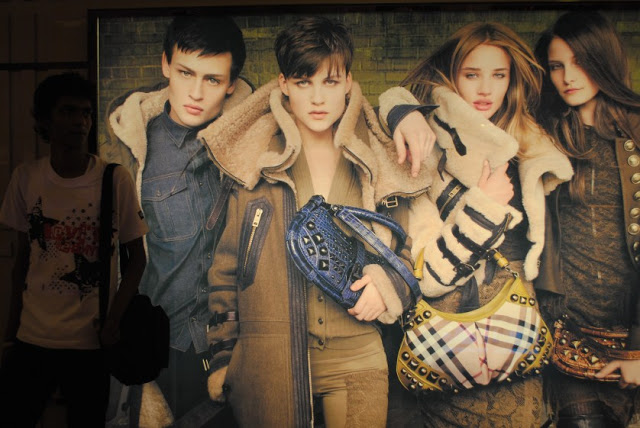 Finally there, I move out of the showroom, standing next to an advertisement board.
We were studying the seams, darts, fabrics and silhouettes of almost every outfit in every store! EXHAUSTED! Its then that a lady voice announced that Tarun Tahiliani's Autumn/Winter 2010 collection will be displayed in a fashion show in a short while. I managed to meet some of Tarun Tahiliani's models.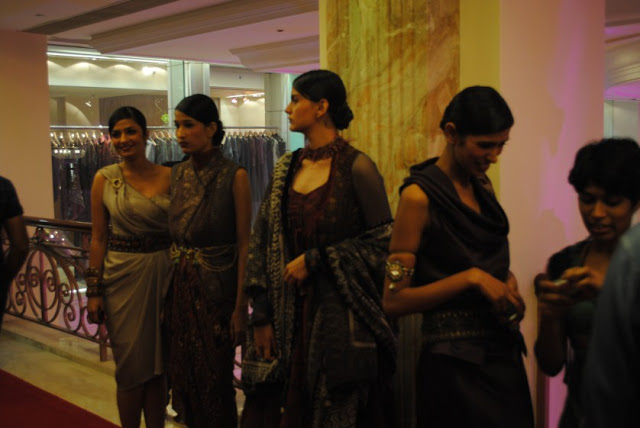 Tarun Tahiliani's models.
Tarun Tahiliani's models posing for the press and Bipasha Basu at Tarun Tahiliani's show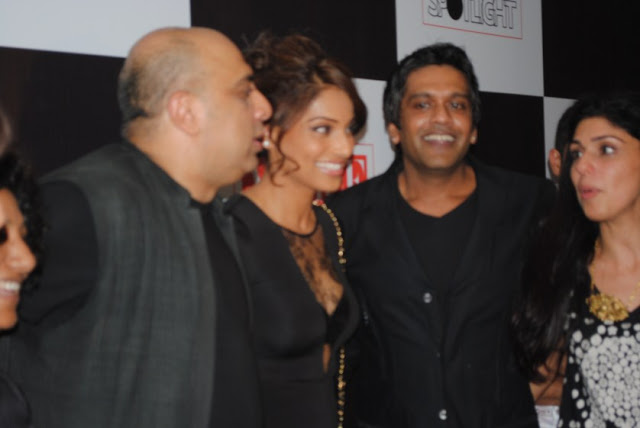 Designer Tarun Tahiliani along with the bollywood diva Bipasha Basu